Archive for August 2017
Trans-Ili Alatau is a mountain range in the northwest of the Tien Shan (on the border of Kazakhstan and Kyrgyzstan). Almaty, the former capital of Kazakhstan, is located in its northern foothills.
Due to this fact a range of various climbing trips is available even for amateurs of mountaineering. For example, let's climb one of the most beautiful peaks of Trans-Ili Alatau – Peak Molodezhny (4,147 m). Peak Molodezhny on Google Maps. Photos by: Ilya Gornostayev.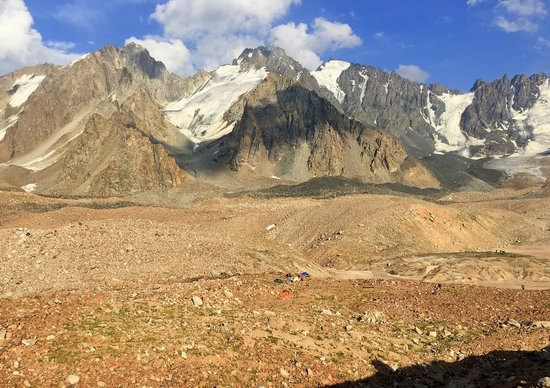 Tags: Almaty oblast