Archive for October 2018
The Cathedral of the Blessed Virgin Mary of Fatima located in the city of Karaganda is the largest Catholic cathedral in Kazakhstan. The height of the towers – 40 meters.
Cologne Cathedral in Germany was taken as the basis for the design of the cathedral in Karaganda. Construction continued from 2004 to 2012. Today, it is one of the most magnificent buildings in Karaganda. Karaganda Cathedral on Google Maps. Photos by: Evgeny Tkachenko.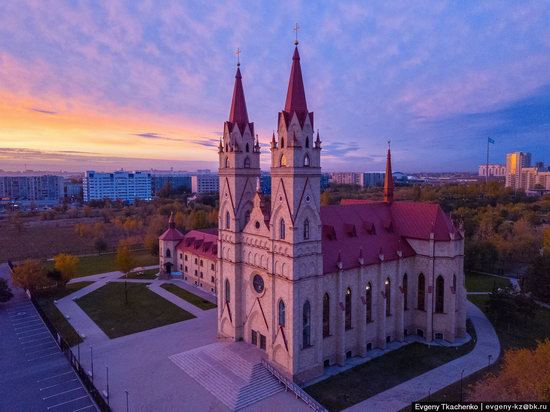 Tags: Karaganda city