Archive for February 2019
The Tian Shan is a mountain system located in Central Asia in the territory of five countries: Kyrgyzstan, Kazakhstan, China (Xinjiang Uygur Autonomous Region), Tajikistan, and Uzbekistan. It is one of the highest mountain systems in the world with more than thirty peaks over 6,000 meters high.
Let's look at the landscapes of the northern part of the Tien Shan located in Kazakhstan, near Almaty. The mountains of the Northern Tian Shan are the most visited in Kazakhstan. Photos by: Grigory Bedenko.
Big Almaty Lake located at an altitude of 2,511 meters above sea level.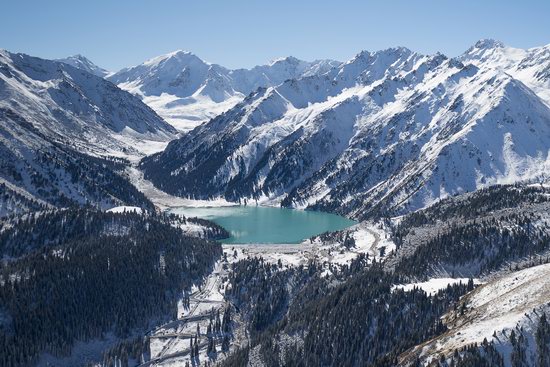 fly over the Northern Tian Shan
Tags: Almaty oblast