Archive for August 2019
The chalk mountains of Aktau (literally "white mountains"), located about 260 km northeast of Almaty, is a unique natural monument that is part of the Altyn Emel National Park.
These multi-colored hills formed from bluish-gray sandstone and red clay, interspersed with yellow and pink cornelian, jasper, and white quartz, look like a layer cake. The height of the geological deposits reaches hundreds of meters. The Aktau Mountains on Google Maps. Photos by: Sergey Terekhov.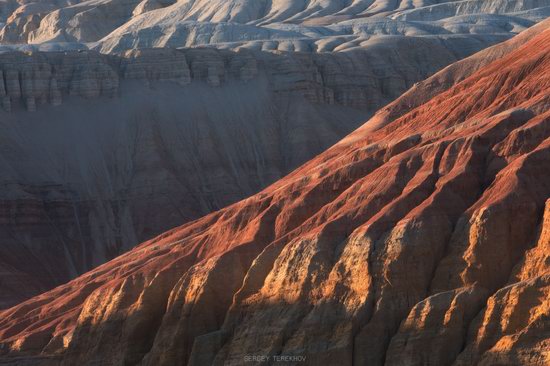 Tags: Almaty oblast