Aktau hotels general information
Aktau City Hotel "Renaissance Aktau" *****
Number of rooms: 120 (7 floors).
Address: Kazakhstan, Aktau, Microdistrict 9.
Contact phone: +7-7292-300600.
Rooms: Single, Double, Suite.
Conveniences: Shower, WC.
Interior: Minibar, Safe.
Facilities & Services: Parking, Ironing, Taxi.
Domestic equipment: Air Conditioning, TV/Movies.
Security & Communications: Phone, Satellite TV, Internet access.
Restaurants & Lounges: Banquet Room, Bar, Restaurant.
Sports & Recreation: Fitness Center, Sauna, Pool, Tennis.
Meetings and Events: Conference Hall.
Aktau city hotel "Renaissance Aktau" located near the heart of the Aktau city is the first International hotel managed by Marriott in Kazakhstan. Aktau city is the most important sea port of Kazakhstan in the Caspian Sea.
Aktau hotel "Renaissance Aktau" views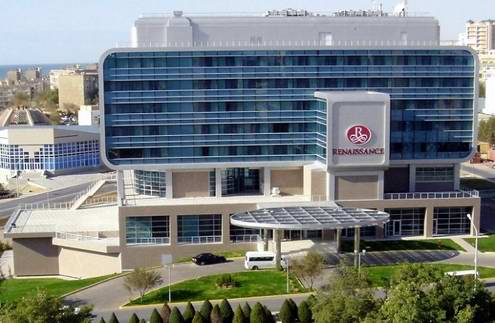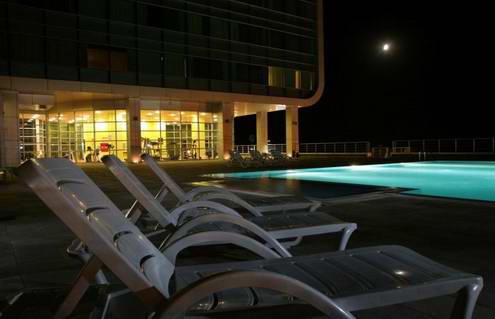 Aktau hotel "Renaissance Aktau" sceneries