Archive for September 2020
The Tekes is a 438 km long river, of which about 100 km flows through the territory of Kazakhstan, including 40 km inside the territory of Kazakhstan and about 60 km along the border of Kazakhstan and China.
The river originates on the northern slope of the Terskey Alatau Range. In Kazakhstan, the river flows mainly in a picturesque wide intermountain valley, which separates the Eastern Tien Shan from the Ketmen Ridge. This is one of the most beautiful places in Almaty Oblast, which, however, is little known to tourists. The Tekes River on Google Maps. Photos by: Sergey Terekhov.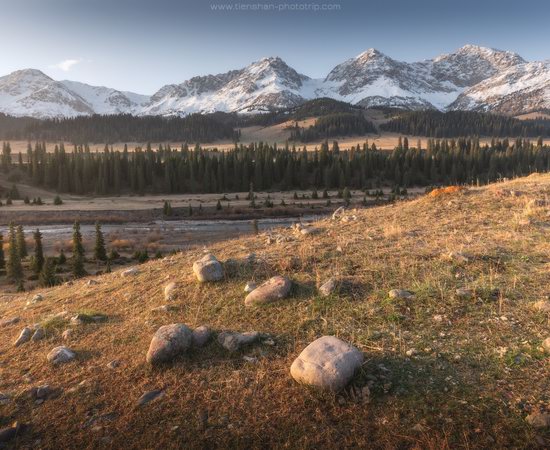 Tags: Almaty oblast