Archive for April 2021
Urochishche Boszhira is one of the most beautiful places in Kazakhstan. It is a whole range of rock formations of various sizes and shapes located at the bottom of a huge canyon in the western part of the Ustyurt plateau on the Mangyshlak peninsula in Mangystau Oblast of southwestern Kazakhstan.
Boszhira is huge. It will take more than one day to explore it. The weather in Mangyshlak is harsh and unpredictable. The best time to travel to Boszhira is summer. From autumn to mid-spring it often rains here washing out already bad roads. Boszhira on Google Maps. Photos by: Alexey Zhirukhin.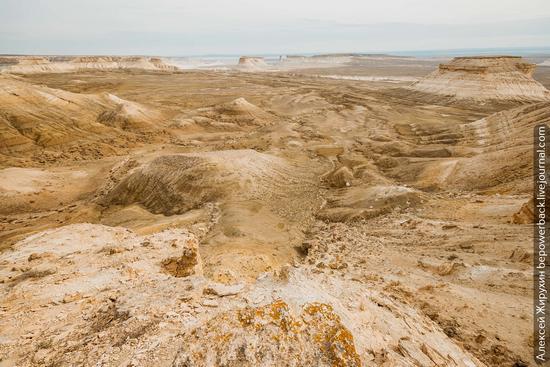 Tags: Aktau city · Mangystau oblast