Semirechye (Seven Rivers), or Zhetysu is a vast area located in the south-east of Kazakhstan (Almaty region).
It is situated between Lake Balkhash in the north, Sasykol and Alakol in the northeast, the mountain range of Jungar Alatau in the south-east, and the ridges of the Northern Tien Shan in the south. Photos by: Grigoriy Bedenko.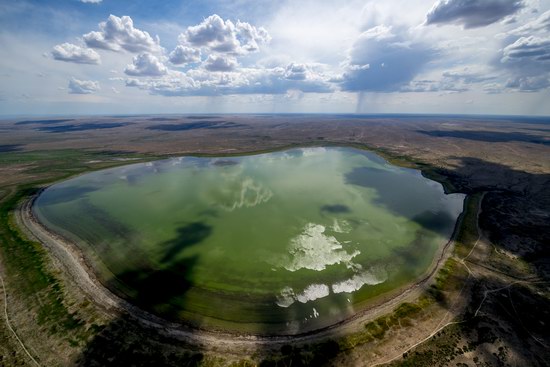 The name of the region comes from the seven major rivers that flow here – Ili, Karatal, Bien, Aksu, Lepsa, Baskan, and Sarkand.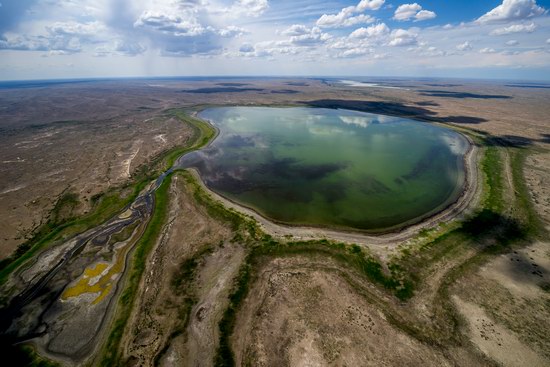 In the northern part of Zhetysu, closer to Lake Balkhash, there is a desert area called Zhalkum. And here you can see a rather curious geological formations called "Paradise lakes". The lakes are known among the local population for their therapeutic effect.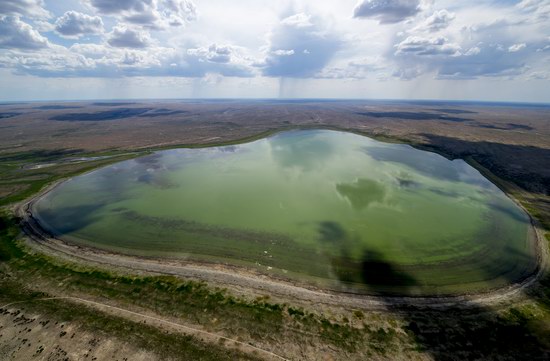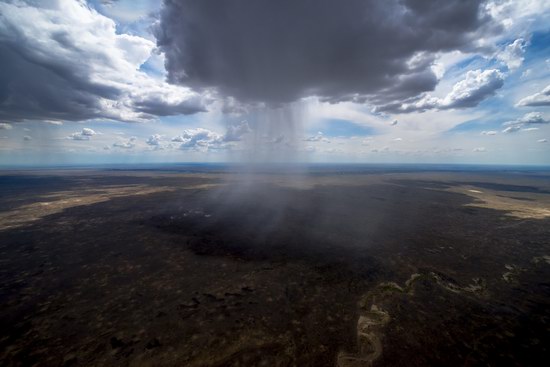 These natural reservoirs are so rich in minerals that water becomes denser than the human body – it is impossible to drown in them. The lakes were formed, apparently, by thermal waters, since the water near the bottom of the lakes is hotter than at the surface.
Around the lakes there is a real desert, with dunes, saxaul, lizards, turtles and other attributes of this climate zone of Kazakhstan.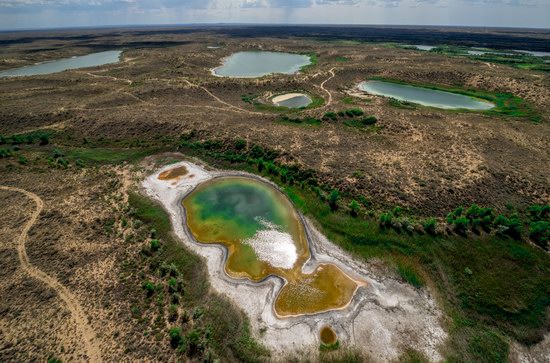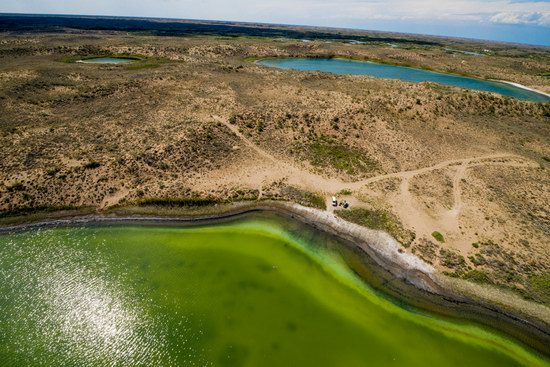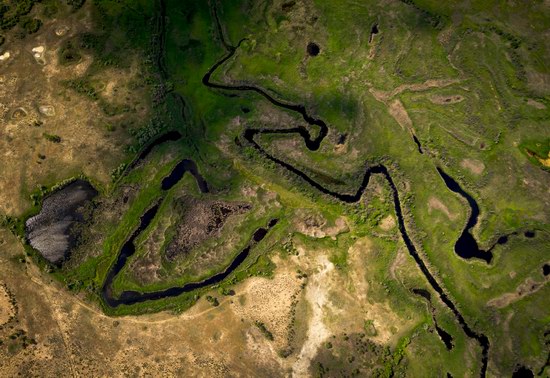 From a height the lakes look surreal.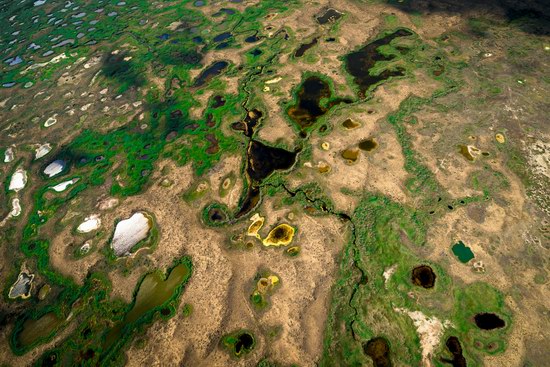 The valley of the Lepsa River is a beautiful oasis in the middle of the desert.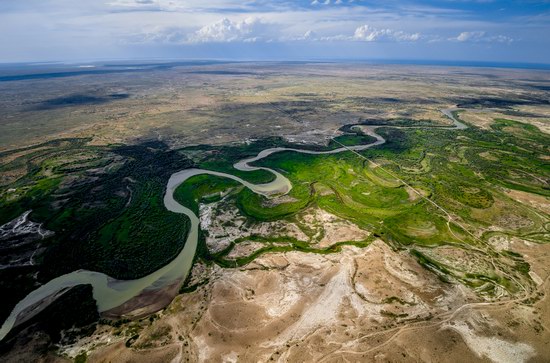 Tags: Almaty oblast
No comments yet.