Aktau Mountains, located in Altyn Emel National Park in the south-east of Kazakhstan in the Almaty region, is a unique natural monument.
These colorful chalky hills, formed from bluish-gray sandstone and red clay, interspersed with yellow and pink cornelian, jasper and white quartz, reminiscent of a layer cake. Photos by: Sergey Terekhov.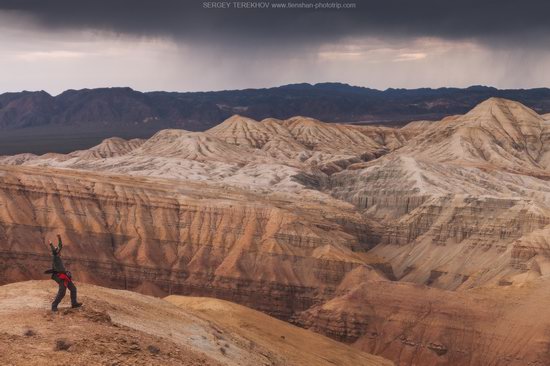 Whimsical form of canyons and cliffs turns Aktau Mountains into a maze. Such an unusual relief is the result of weathering and erosion that occurred over millions of years. Aktau Mountains is one of the world's largest paleontological deposits.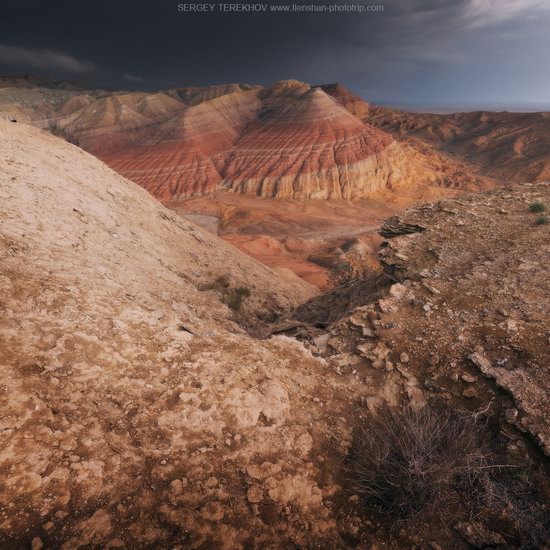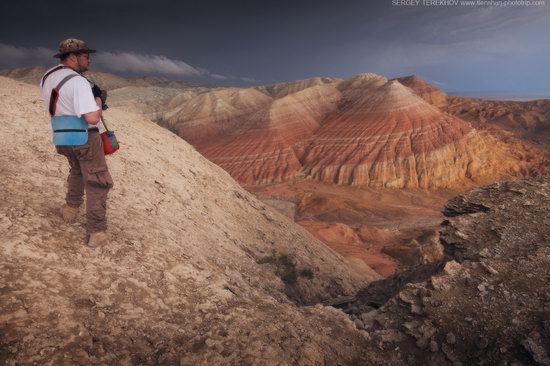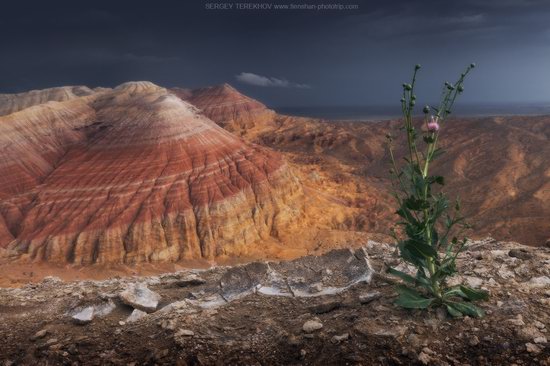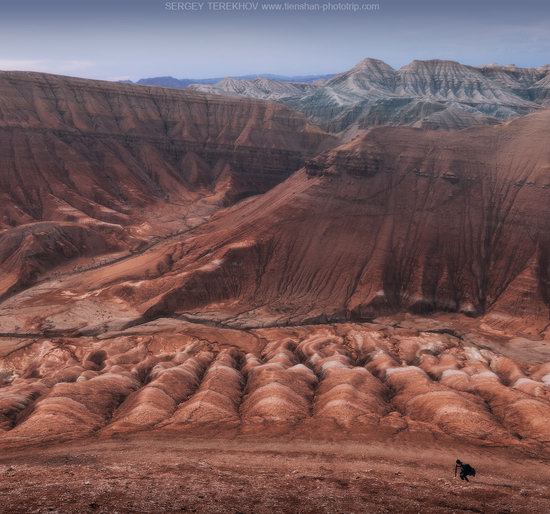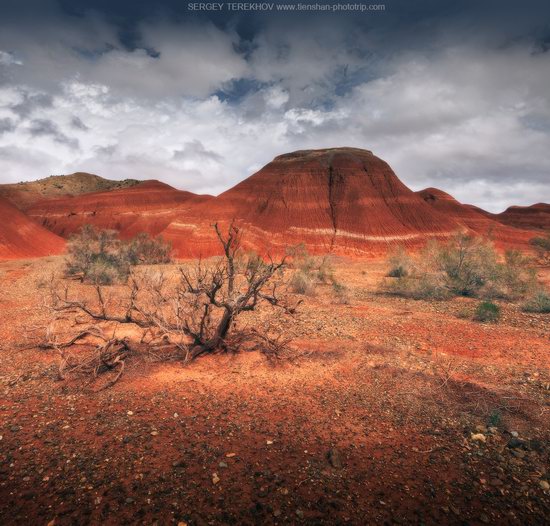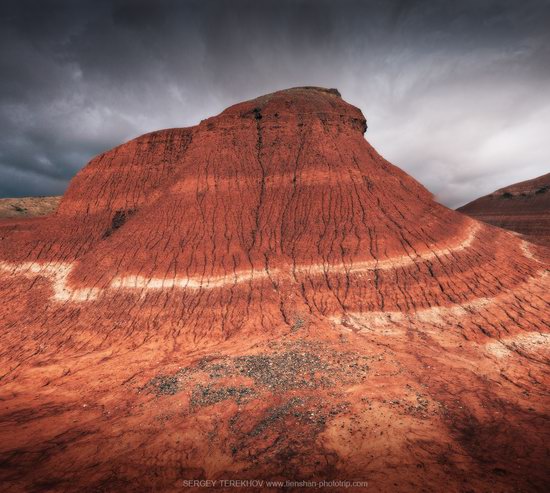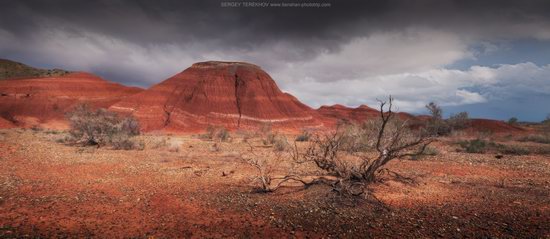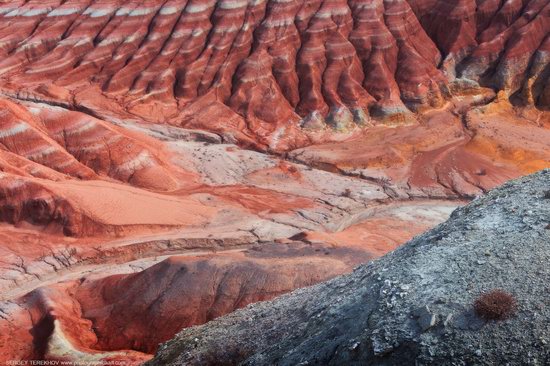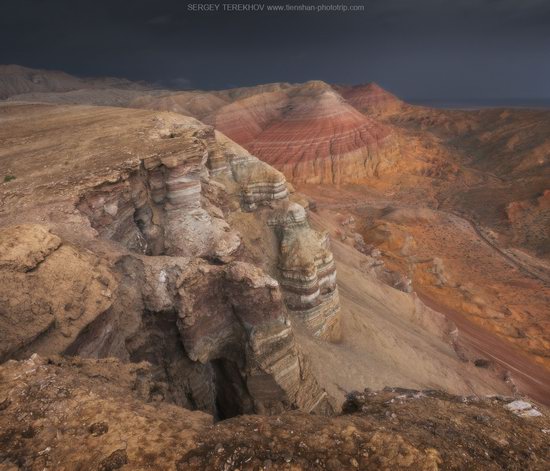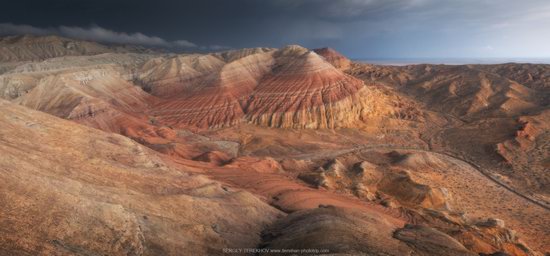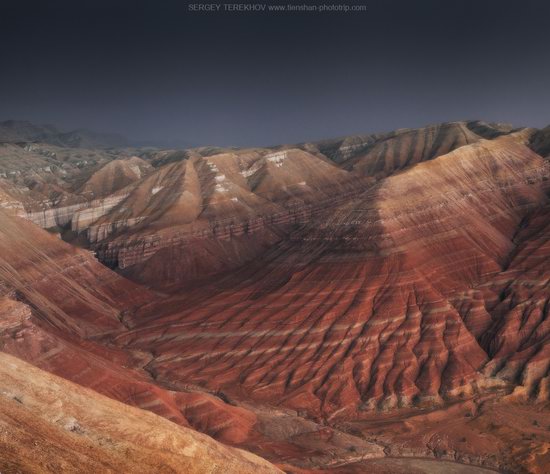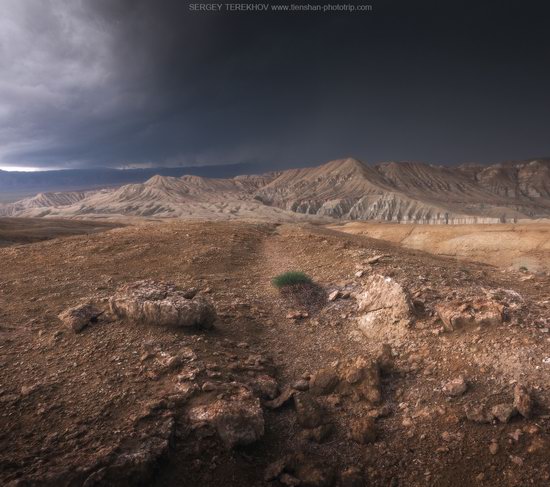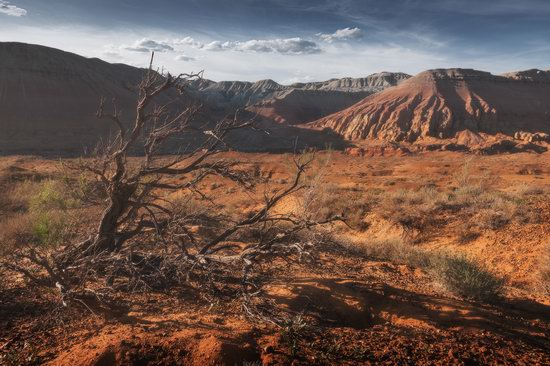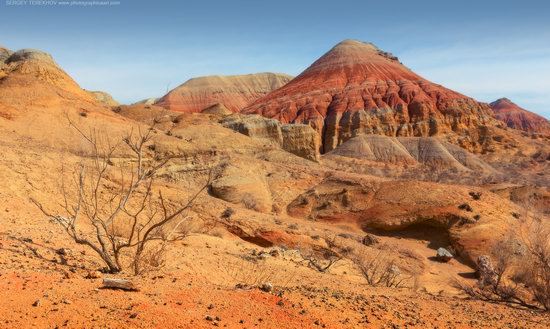 Tags: Almaty oblast
No comments yet.
<< Beach in Golubaya Bay – a wonderful site on the Caspian coast