Large fire occurred in the center of Almaty because of fuel truck crash. Fire engulfed the nearby eight-story residential house, the trees in the yard and parked cars.
For unknown reason the truck tipped over and started to burn. All the residents were evacuated, the driver died.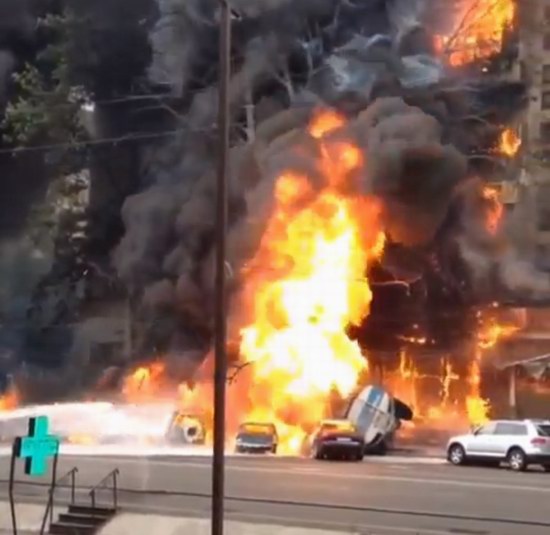 Dash cam video of the truck just seconds before the crash
Tags: Almaty city
No comments yet.