Hazrat Sultan is the largest mosque in Central Asia located in Astana – the capital city of Kazakhstan. Construction of the mosque began in June 2009. July 6, 2012, at 12:30, the mosque was opened.
The building was constructed in the classic Islamic style using traditional Kazakh ornaments. The mosque can accommodate up to 10,000 people. "Hazrat Sultan" has the largest dome in Kazakhstan (height – 51 meters, width – 28.1 meters). The height of the minarets is 77 meters. Photos by Petr Ushanov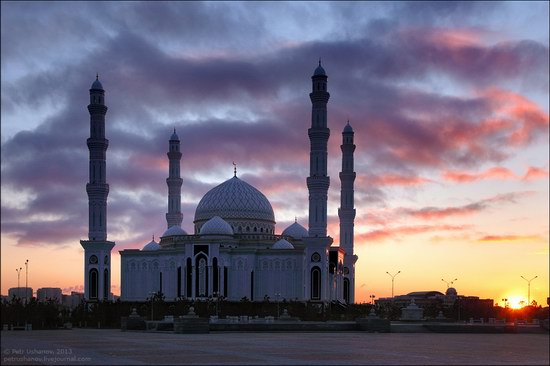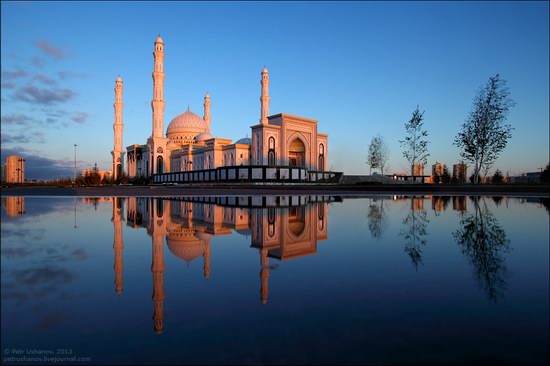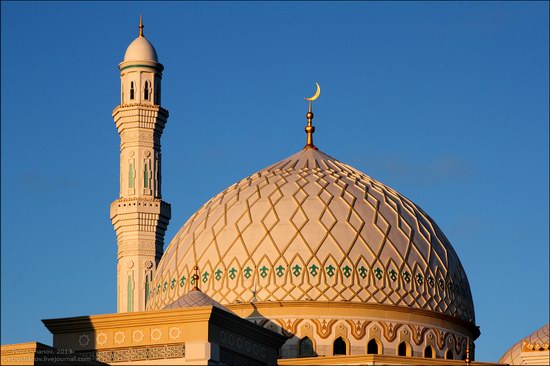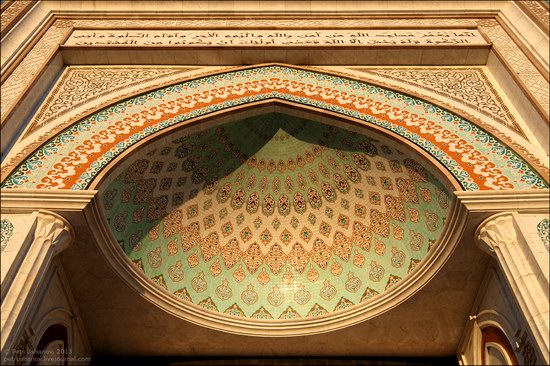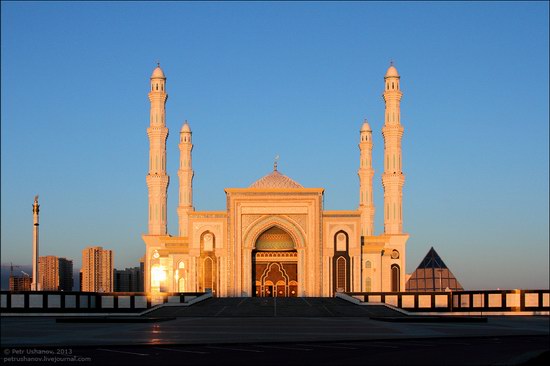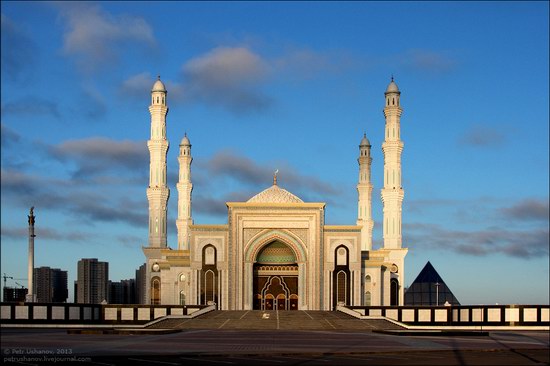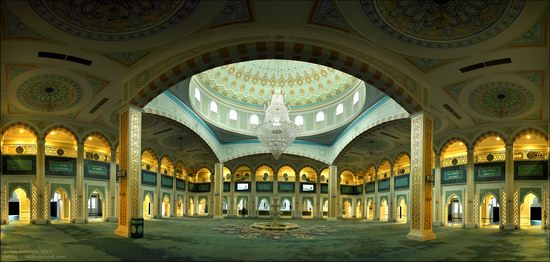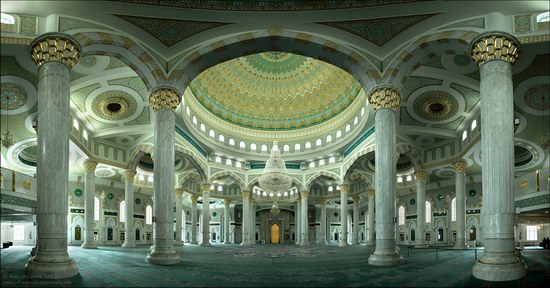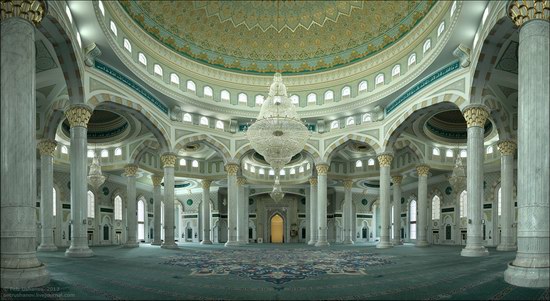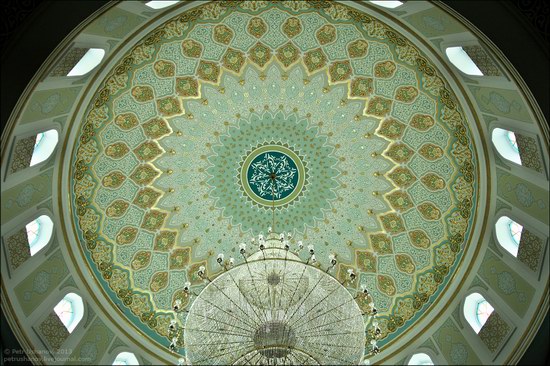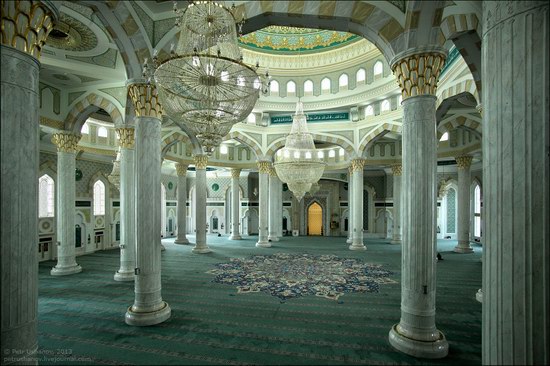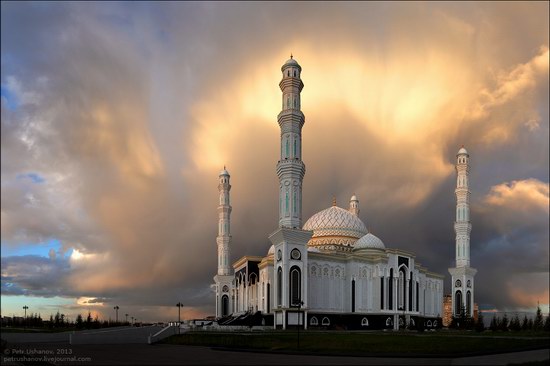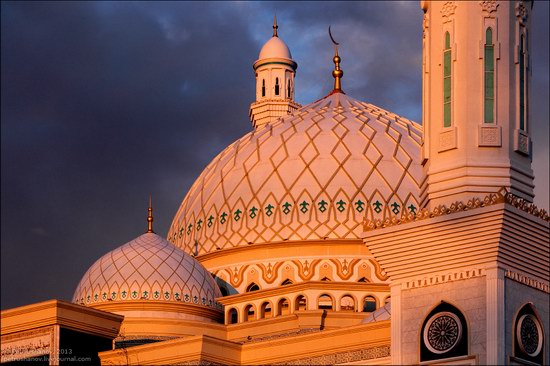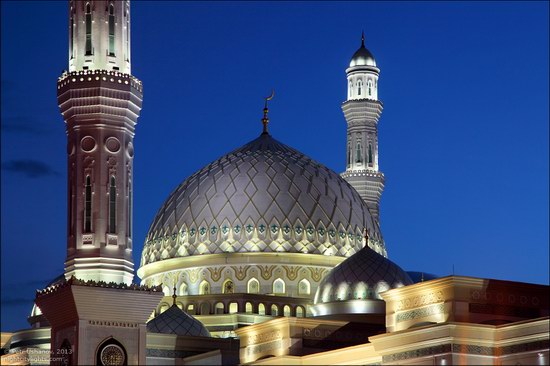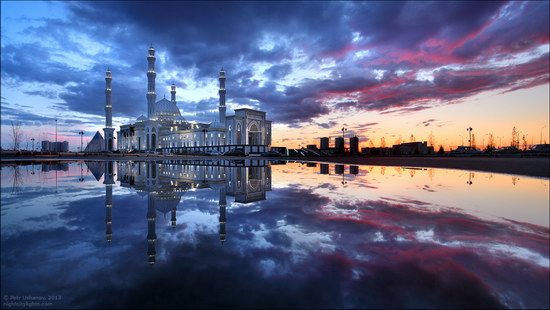 Tags: Astana city · mosques
No comments yet.