In May 2018, a new unusual mosque was opened after two years of construction in Saryarka district of Astana. The design is made in the style of Kazakh postmodernism and also features traditional patterns and decorative elements. The mosque named Ryskeldy Kazhy resembles a flower bud or a diamond.
The total area of the mosque is 3,695 square meters; it can accommodate more than 2,000 people. The diameter of the building is 53 meters, the height – 26 meters. Ryskeldy Kazhy Mosque on Google Maps. Photos by: Evgeny Tkachenko.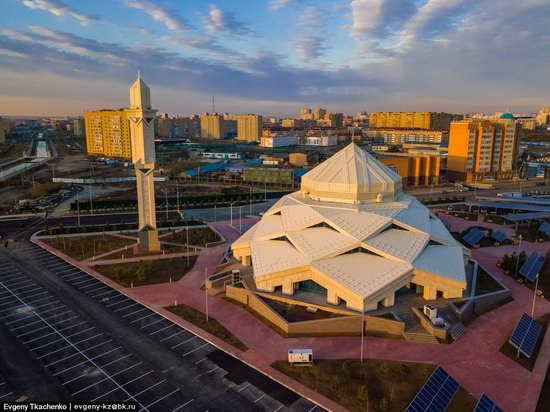 The minaret in the form of a sacred feather – "kalam" – is built to the north of the mosque. Its height is 43.5 meters.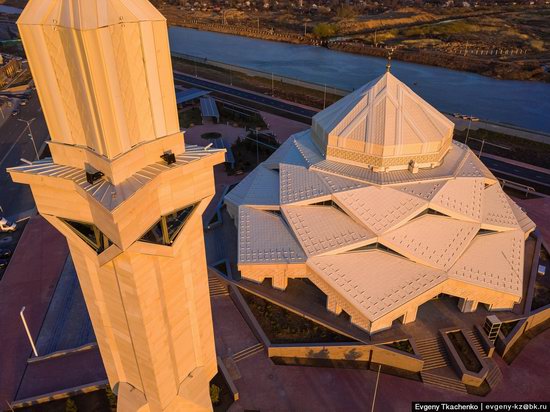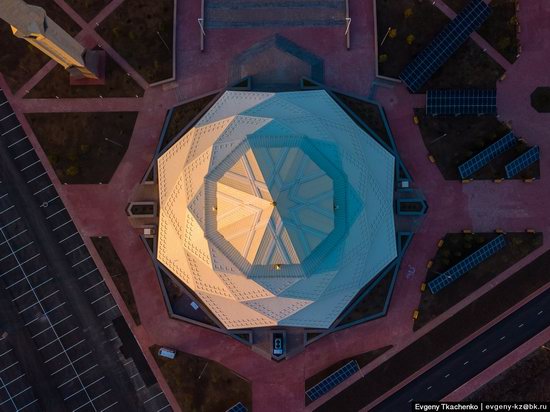 The uniqueness of this mosque is that it uses renewable energy sources. It is surrounded by solar panels, the total area of which is 1,200 square meters.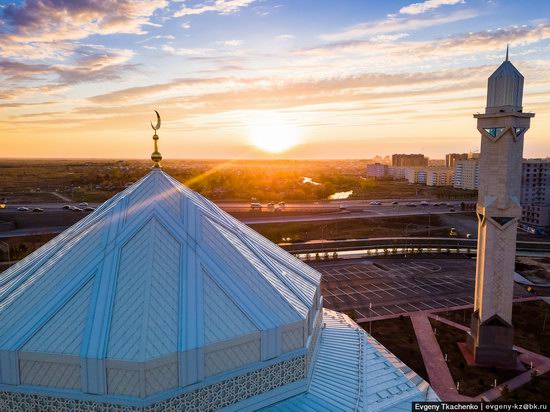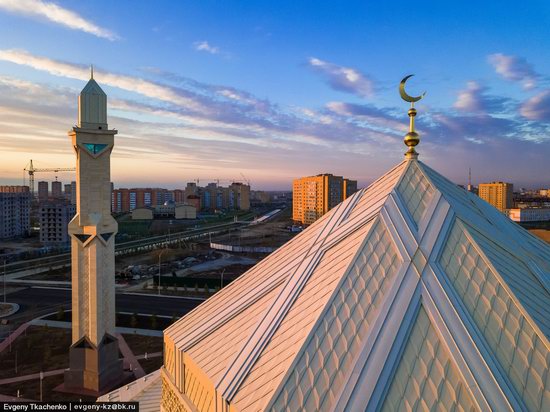 Inside everything is made in white and cream colors. Light enters the building through large windows, so it is unusually bright.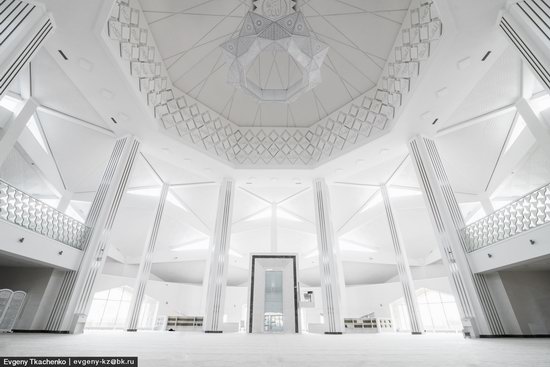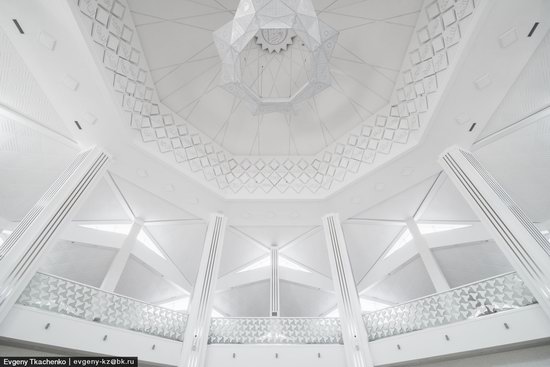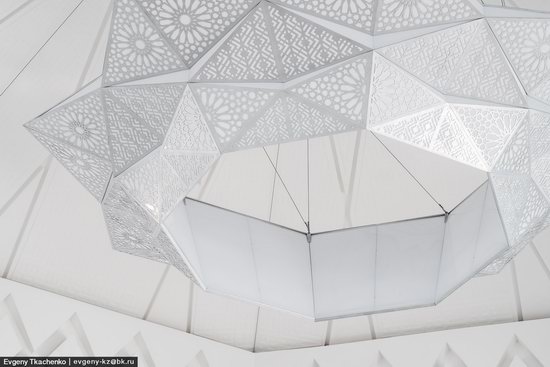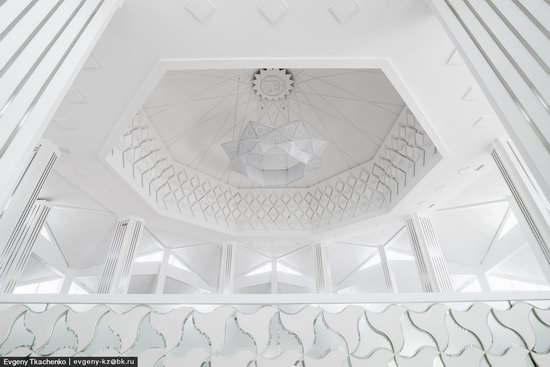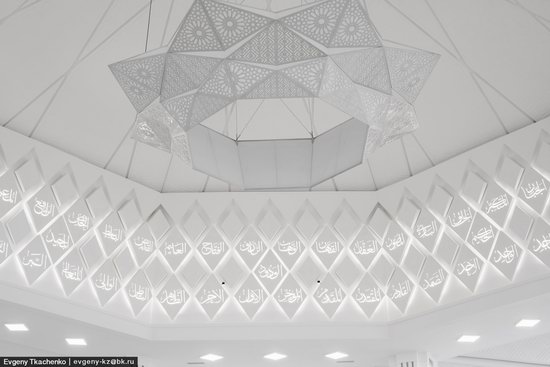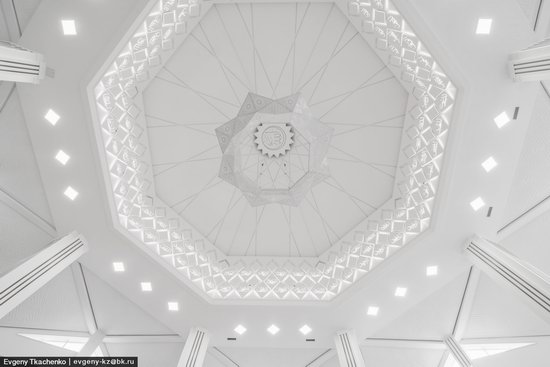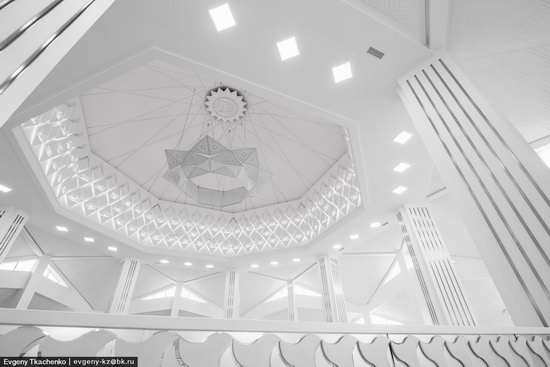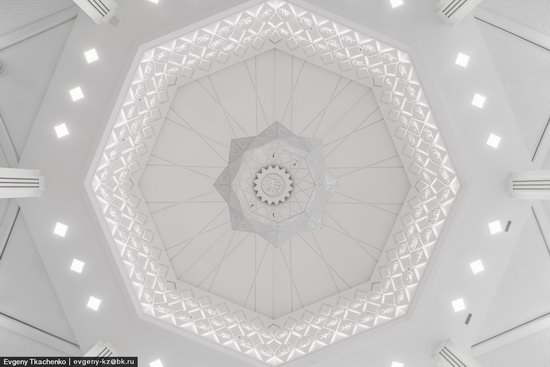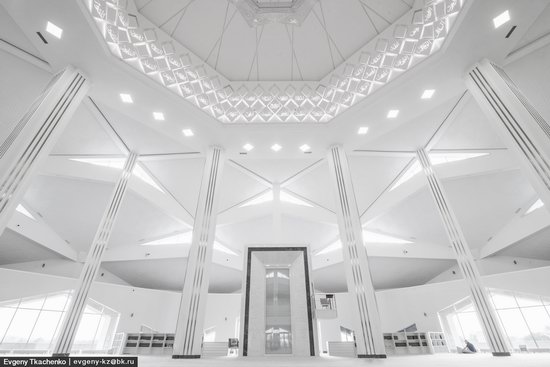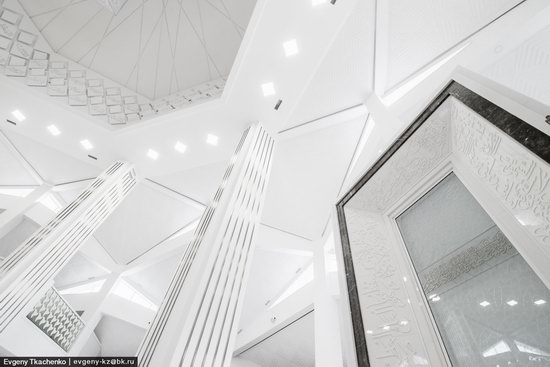 You should definitely visit this beautiful mosque during your visit to Astana.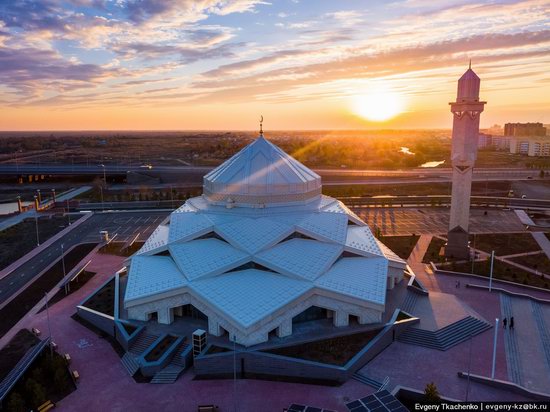 Tags: Astana city · mosques
No comments yet.
<< Things to Consider Before You Go for International Dating