Shergala (Sherkala) is a lonely standing mountain of unusual shape, located about 170 km from Aktau, a popular tourist destination. On the one hand it resembles a huge white tent, on the other – a sleeping lion.
"Shergala" means "Lion Mountain" in Turkmen language. There are a lot of various legends related to this unique place. Sometimes local landscapes look as if you are on another planet. Around Shergala you can see a scattering of spherical boulders. Photos by Denis Frantsouzov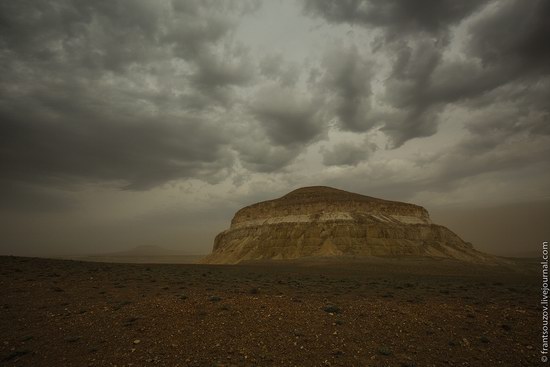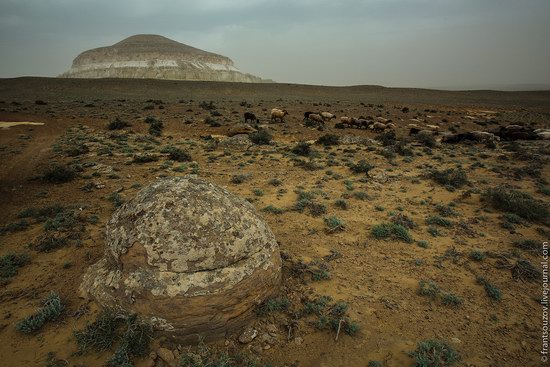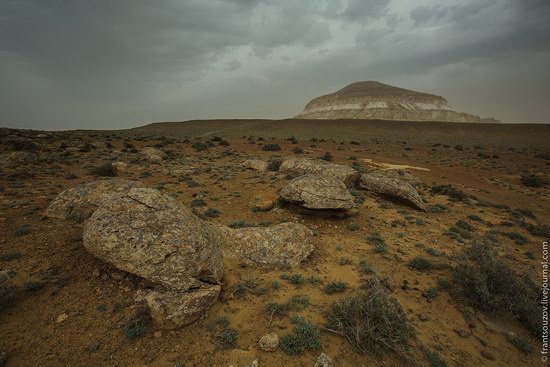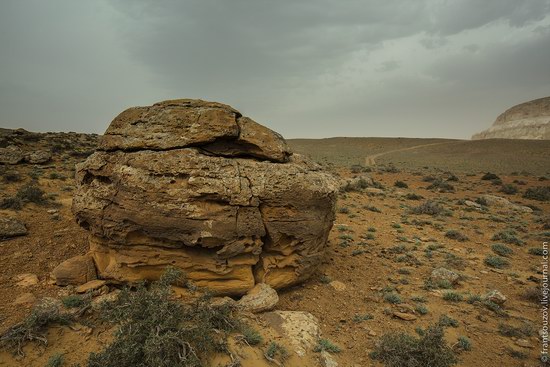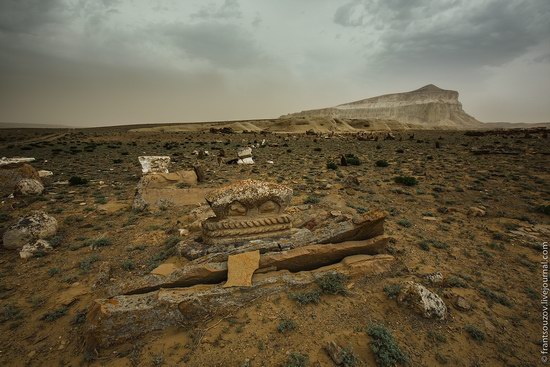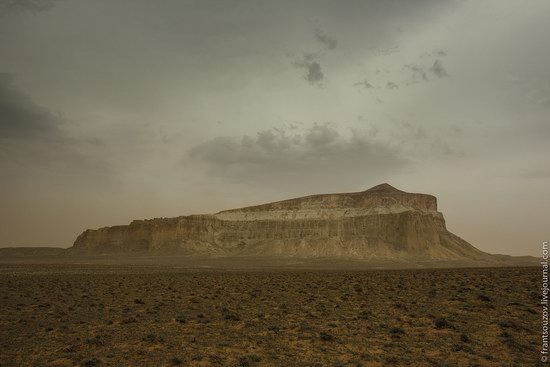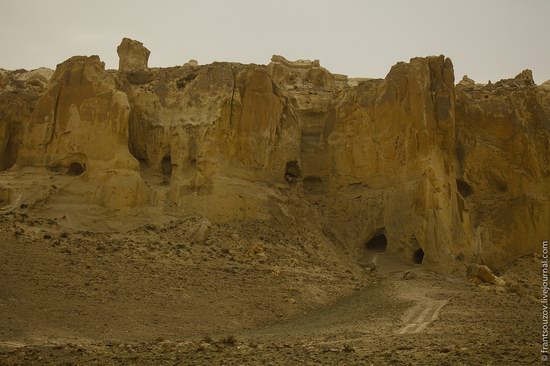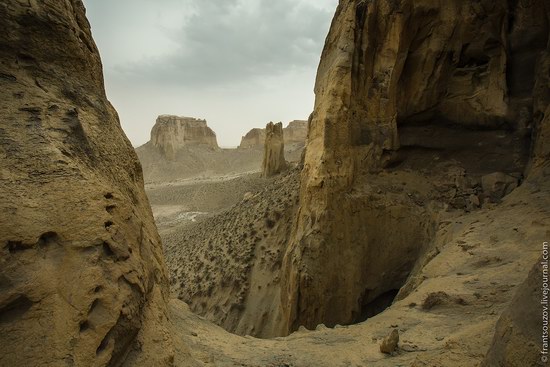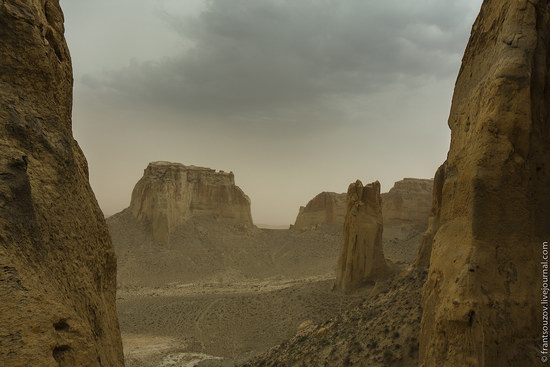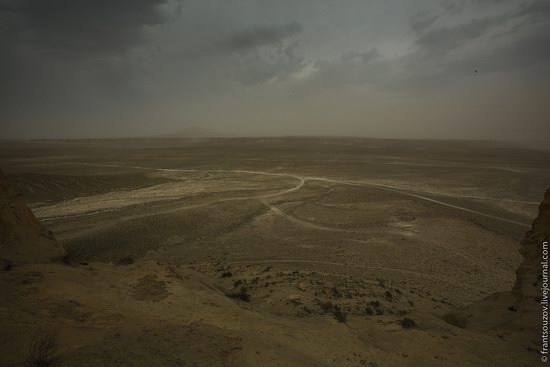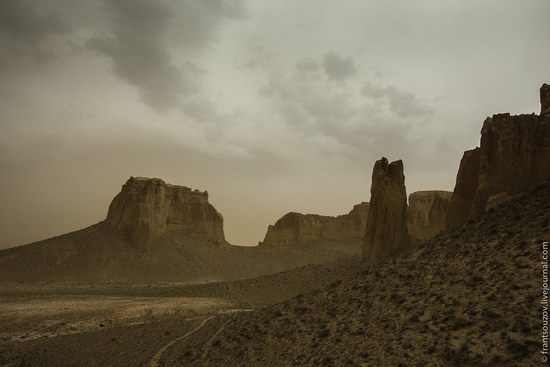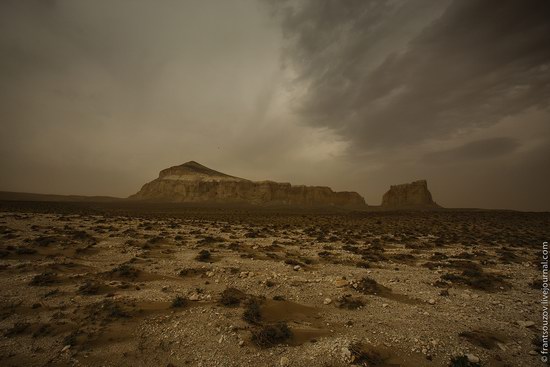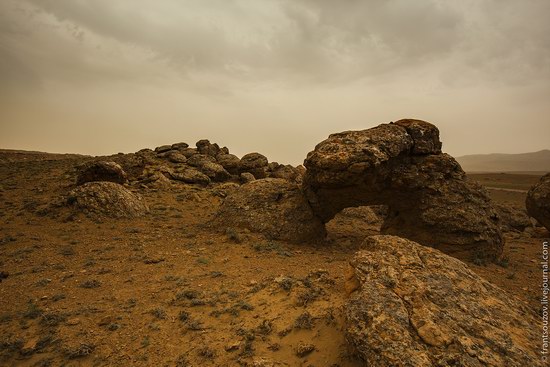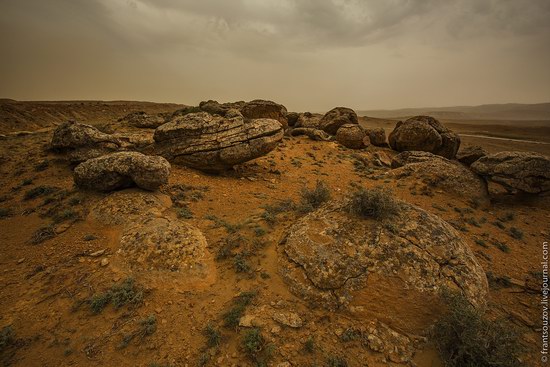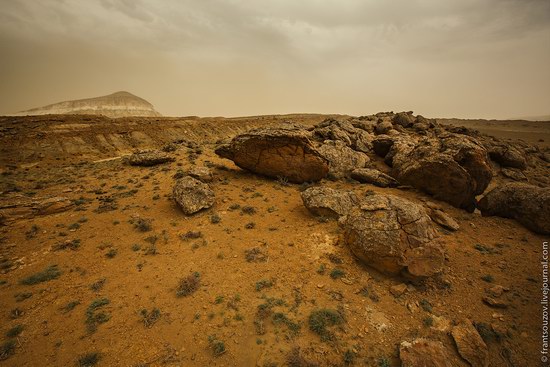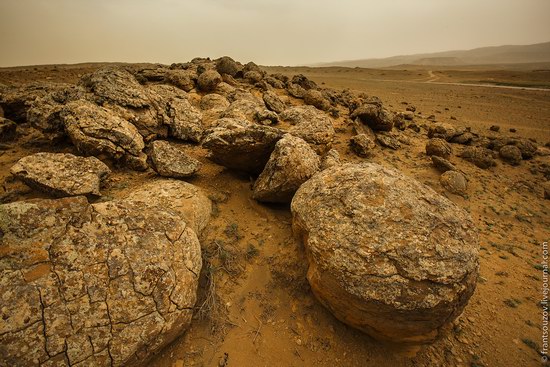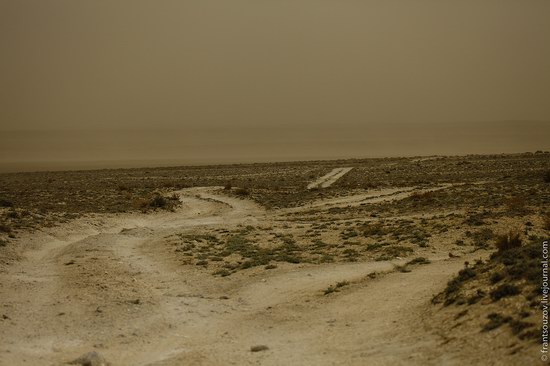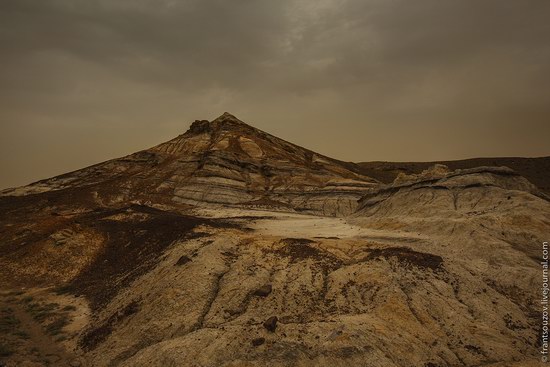 Tags: landscapes · Mangystau oblast
No comments yet.