Balkhash is a drainless semi-freshwater lake located in the south-east of Kazakhstan in the Almaty, Zhambyl and Karaganda regions. This is the second largest perennial salt lake (after the Caspian Sea) and the 14th in the list of the largest lakes in the world.
The uniqueness of Balkhash is that it is divided into two parts by a narrow strait with different chemical characteristics of the water – in the western part it is almost fresh, and in the eastern part it is brackish. Lake Balkhash on Google Maps. Photos by: Andrey Zhuravlev.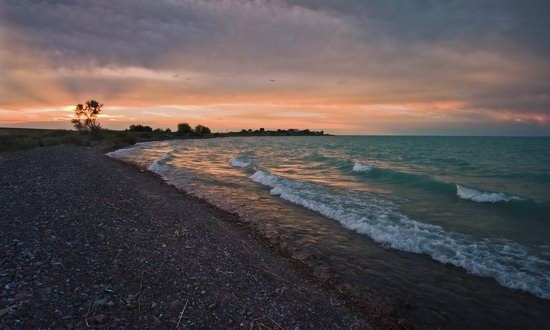 The area of Balkhash is about 18,200 square kilometers, the length – 605 km, the width ranges from 9 to 74 kilometers, the volume – 105 cubic kilometers, the maximum depth – 26.5 meters, the average depth – 5.8 meters.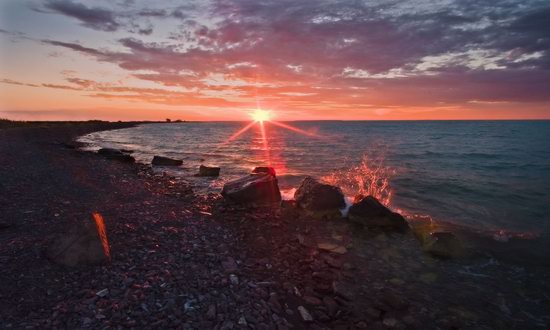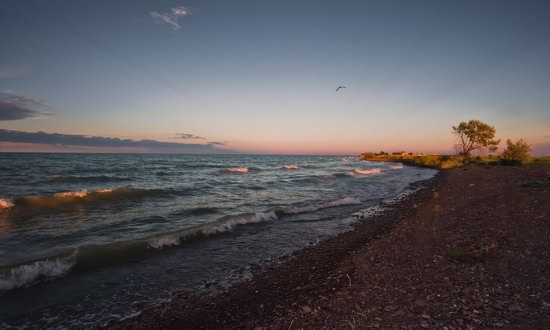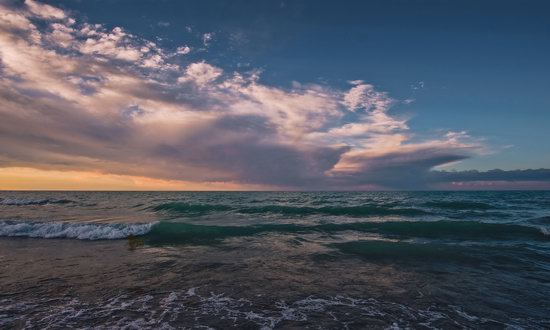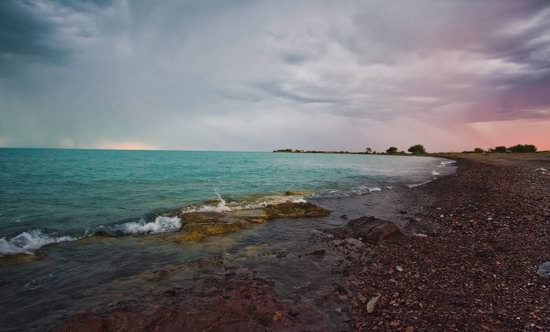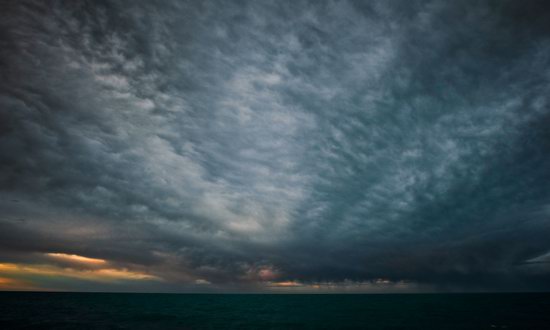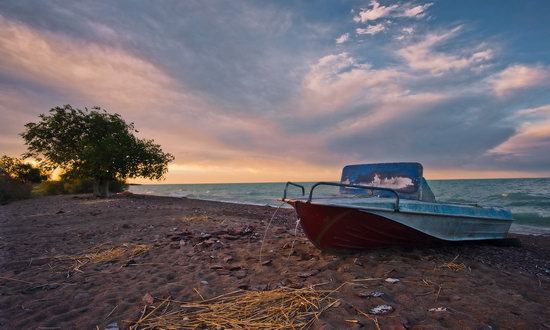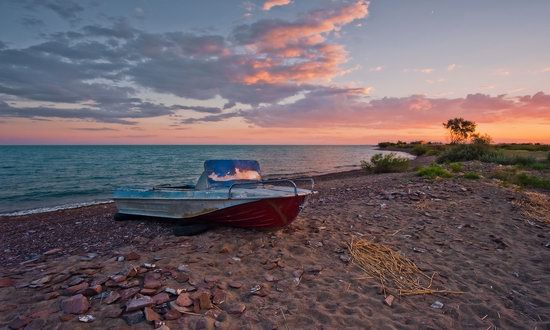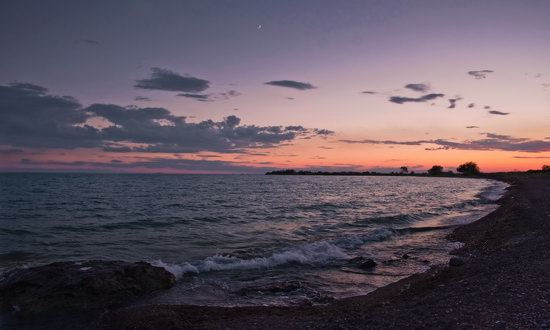 Tags: Almaty oblast · Karaganda oblast · Zhambyl oblast
No comments yet.