Bektau-Ata is a rock massif located 70 kilometers to the north of the town of Balkhash in the Karaganda region. This mountain area with an approximate height of 1,200 meters above sea level is known for numerous bizarre rocks, caves and small lakes.
Located in the middle of the Kazakh steppe, Bektau-Ata has its own unique flora. These photos were taken while climbing one of the peaks of Bektau-Ata – Mount Pik (1,214 meters). Bektau-Ata on Google Maps. Photos by: Alexandr Kuznetsov.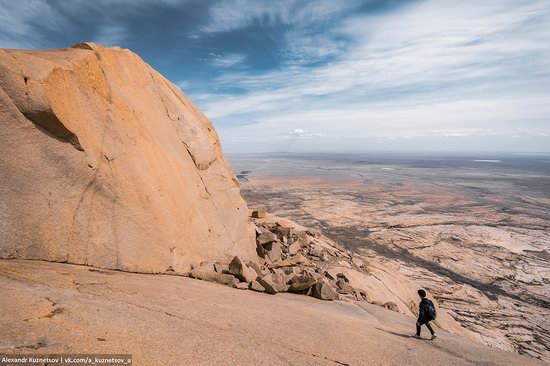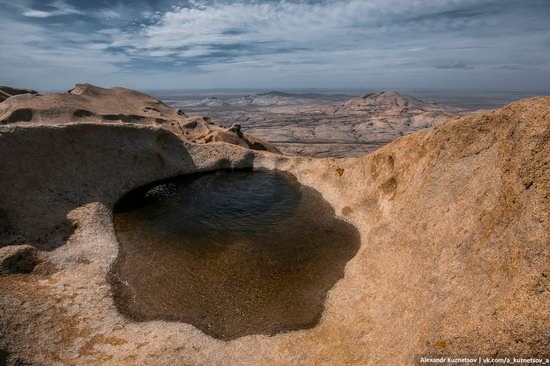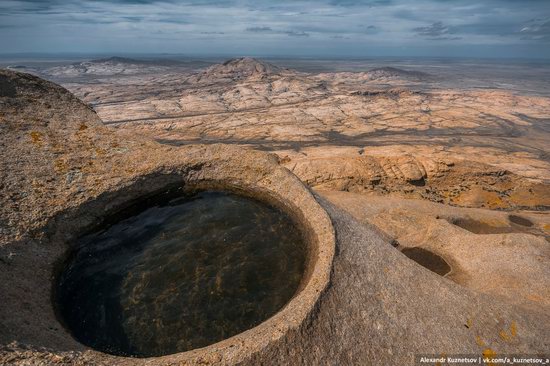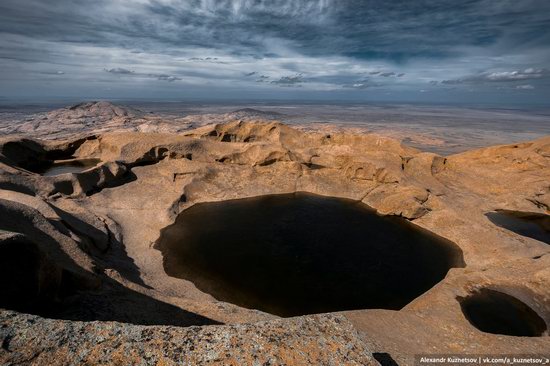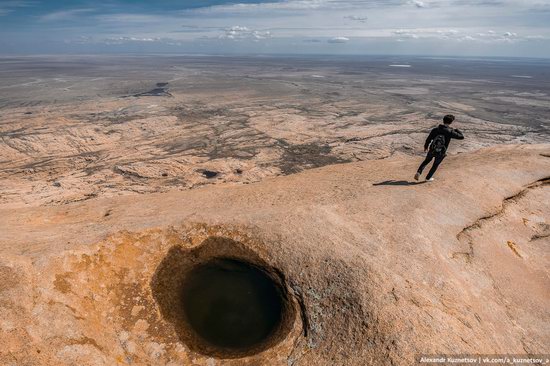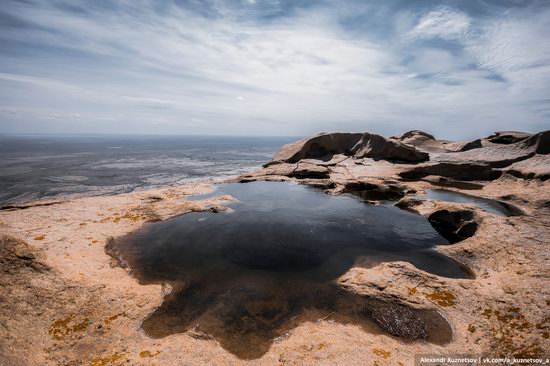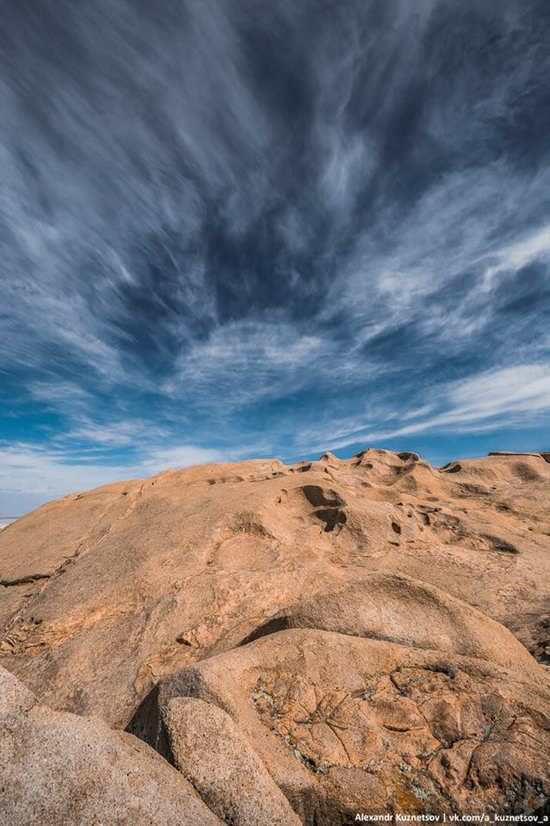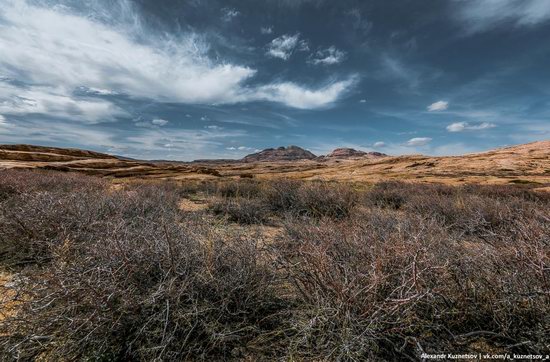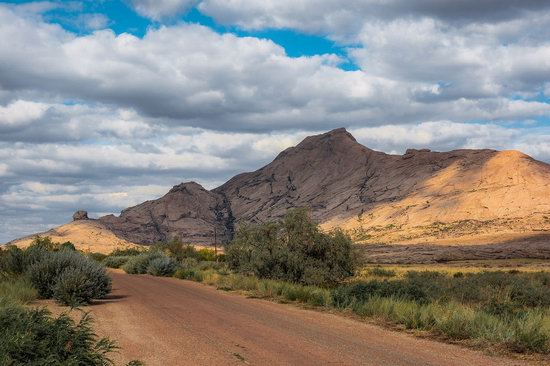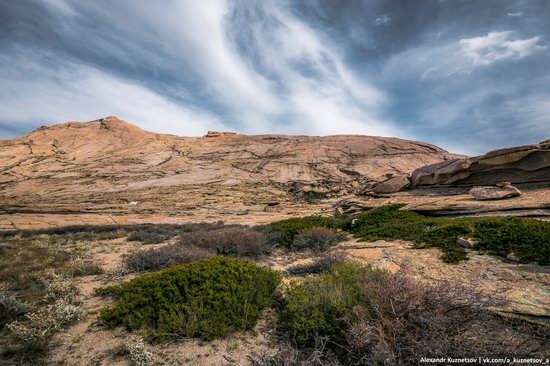 Tags: Karaganda oblast
No comments yet.