Bektau-Ata is one of the most beautiful places in Kazakhstan and at the same time, this place remains obscure and little-known.
This is a mountainous area about 5-7 km radius located in the middle of the Kazakh steppe about 70 kilometers north of the town of Balkhash, and in close proximity to the Astana-Almaty (M36) highway (Google Maps location).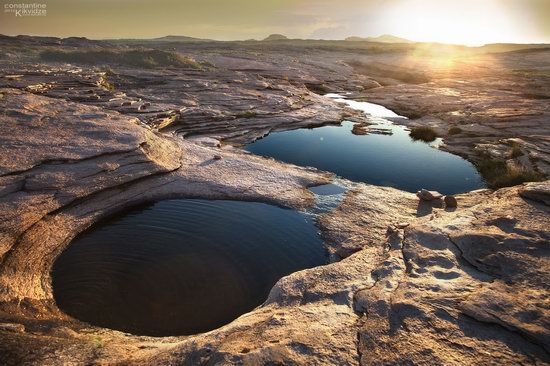 Bektau-Ata is a kingdom of unearthly beauty, full of grandeur and freedom. The terrain consists of small rocky plains, where numerous lakes appear in the pits after rain.
Numerous rocks created by volcanic formations look similar to large cake layers. The top of the peak Bektau-Ata rises up to a mile. Photos by Constantine Kikvidze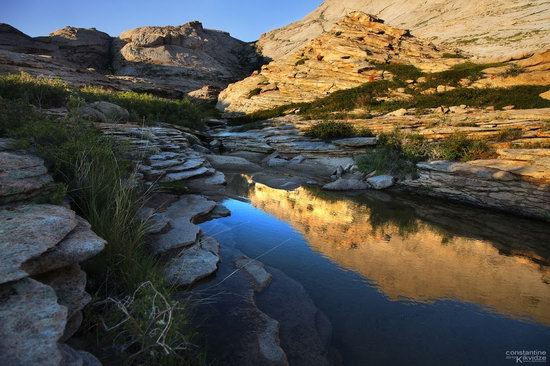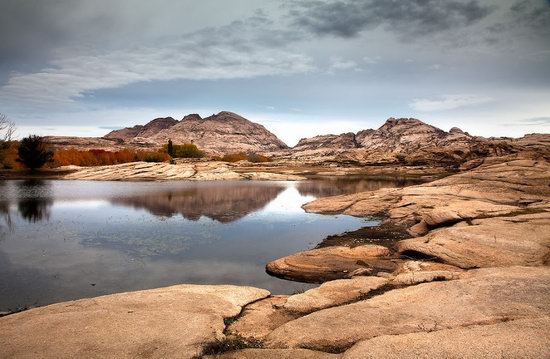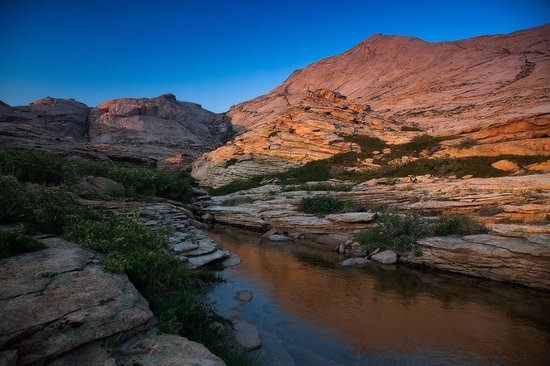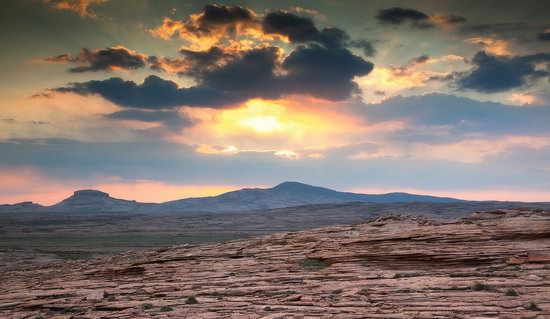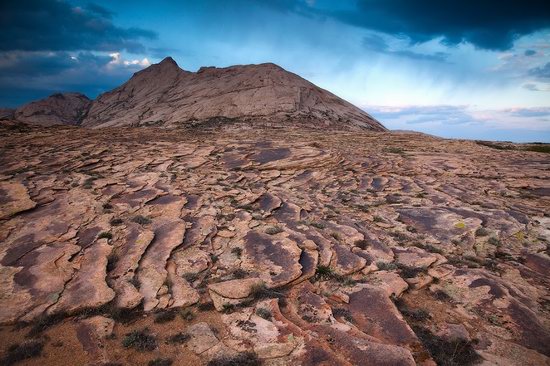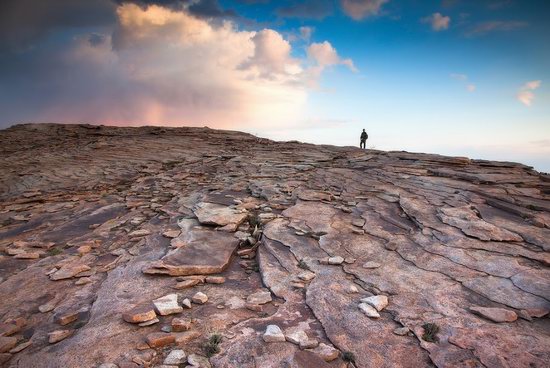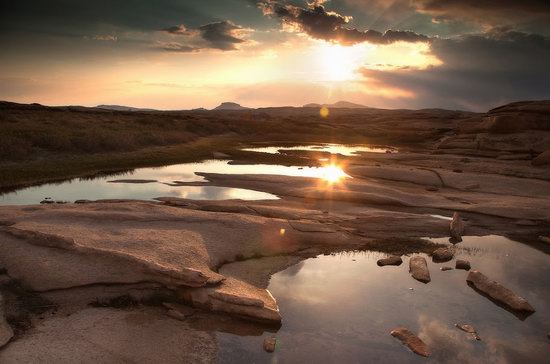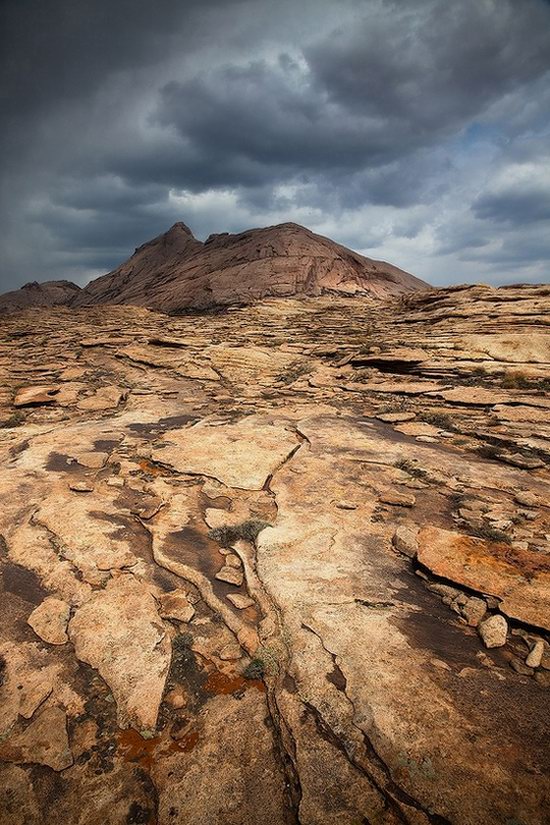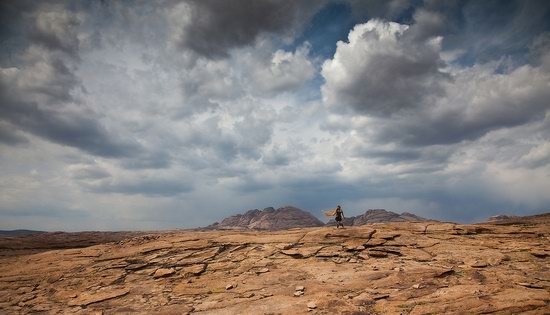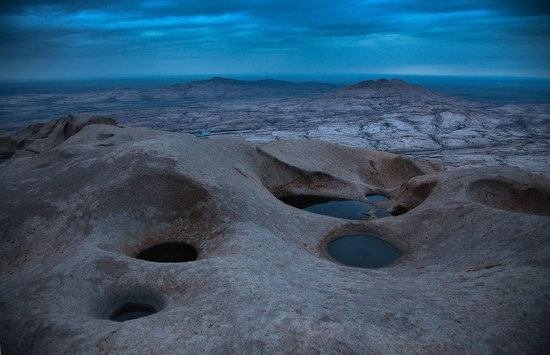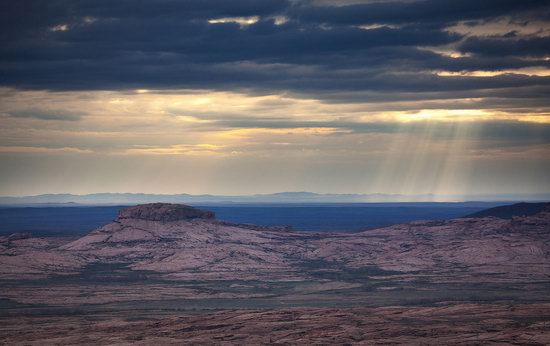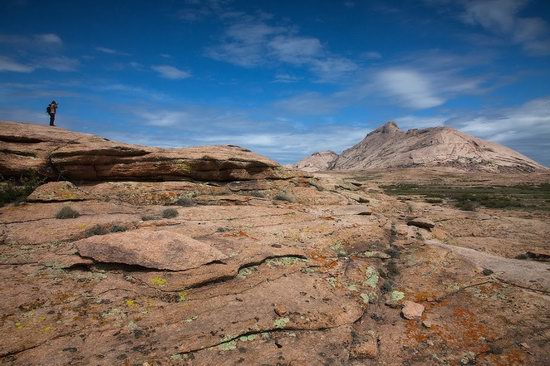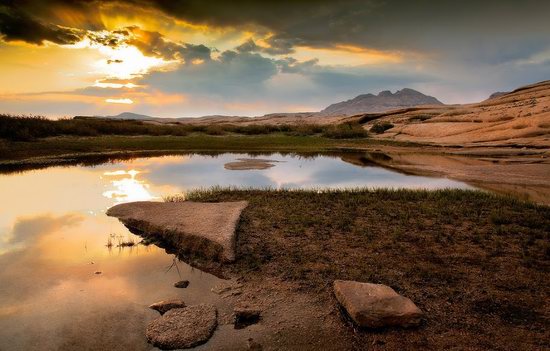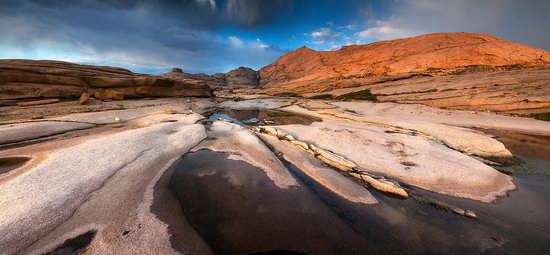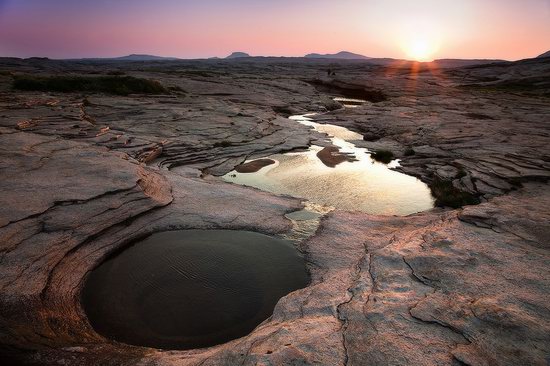 Tags: Karaganda oblast
1 comment