Bektau-Ata is an unusual natural monument located about 70 kilometers north of the town of Balkhash in Karaganda region. This is a meeting place of two different landscapes – granite mountain is surrounded by a flat steppe.
The mountain rises above the steppe more than a thousand meters. Pink granite rocks of Bektau-Ata consist of granite lava solidified on the surface and in the cracks of the earth.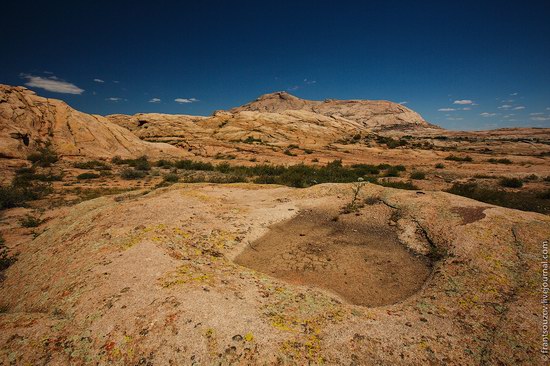 It is a very picturesque area created by water, sun and wind – spectacular cliffs interspersed with small plains. Bektau-Ata on Google Maps. Photos by Denis Frantsouzov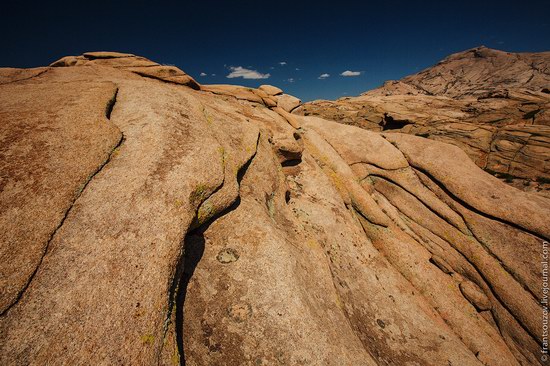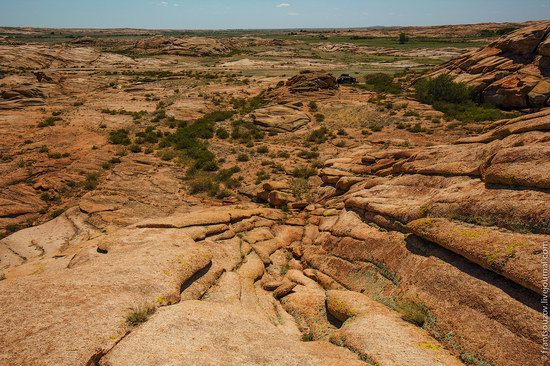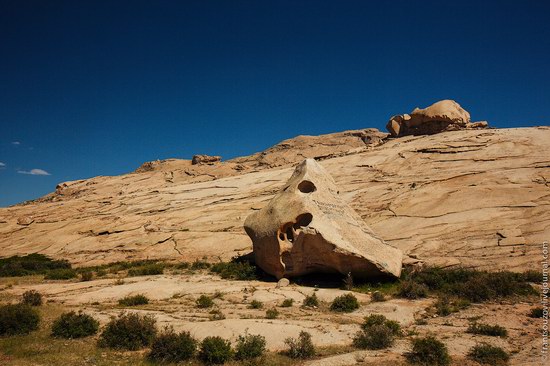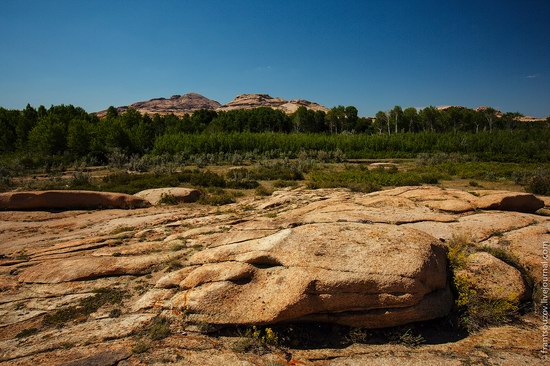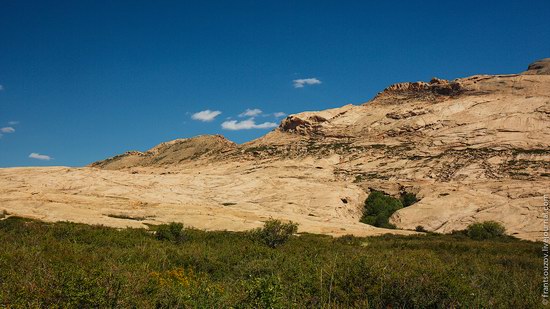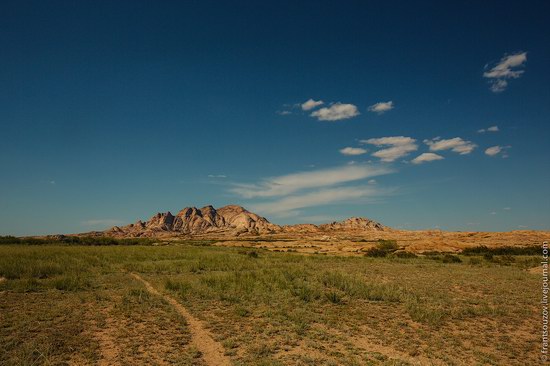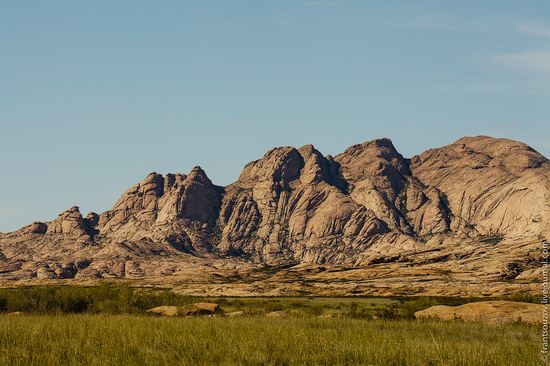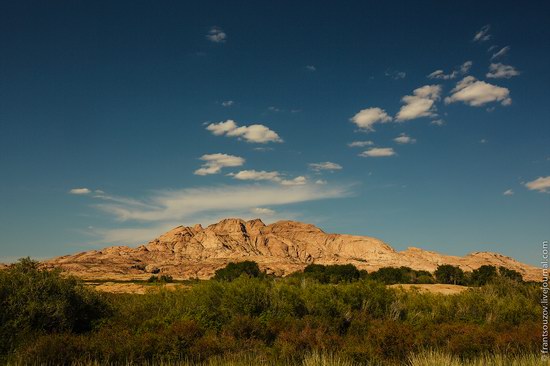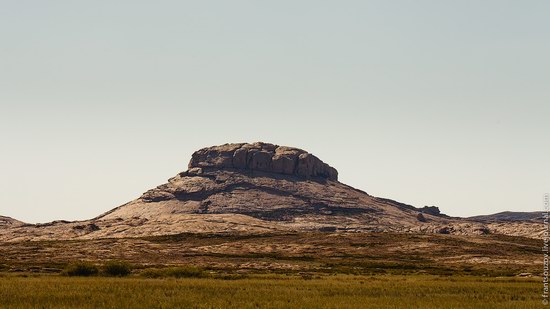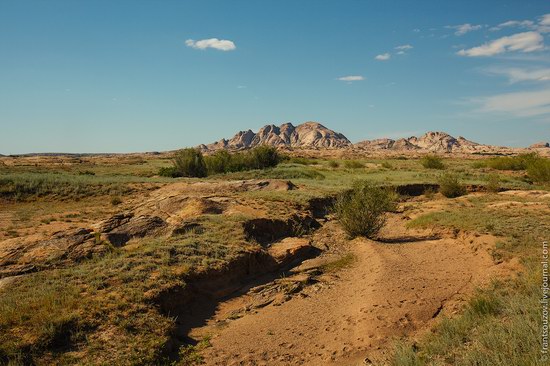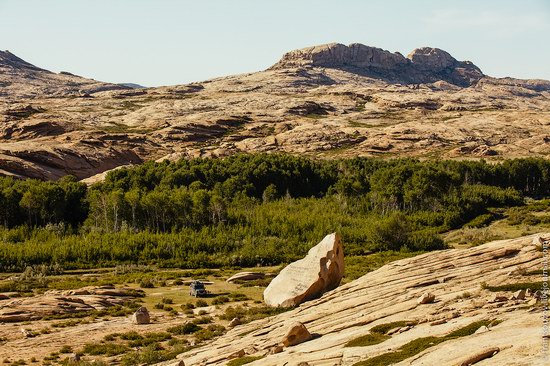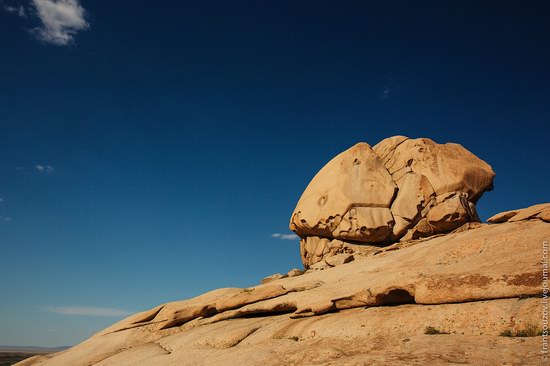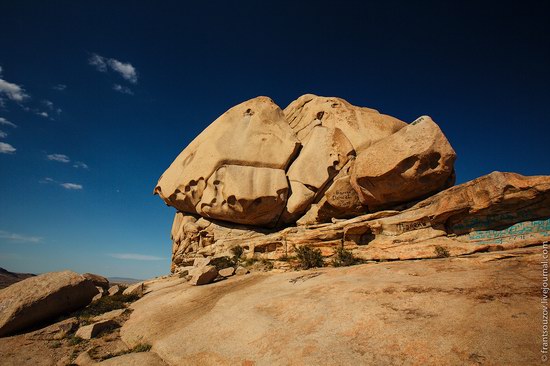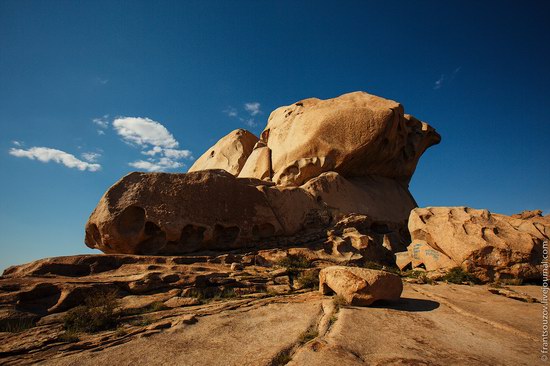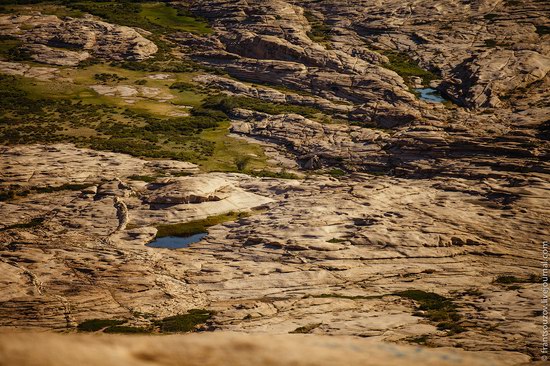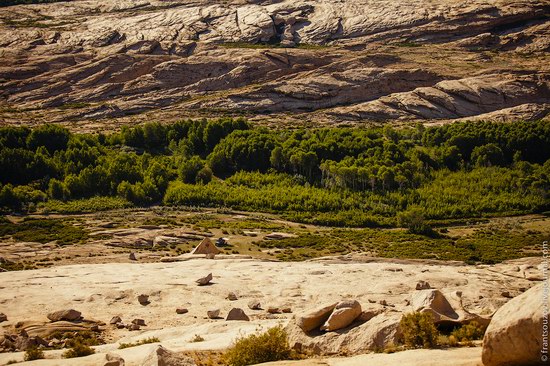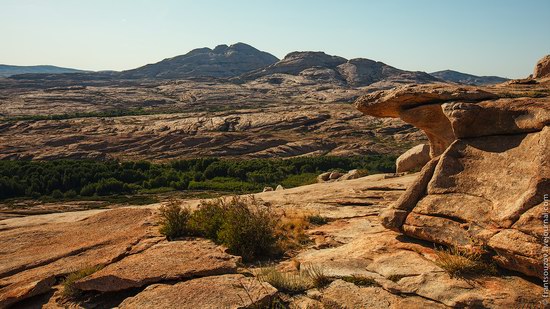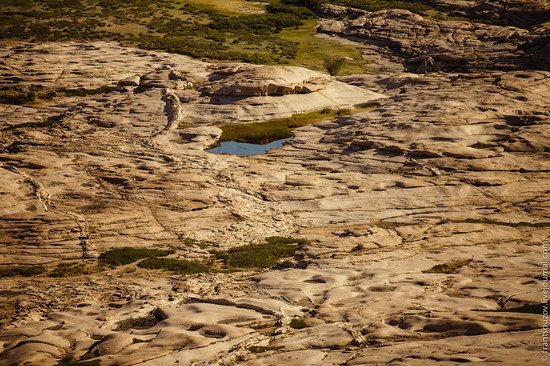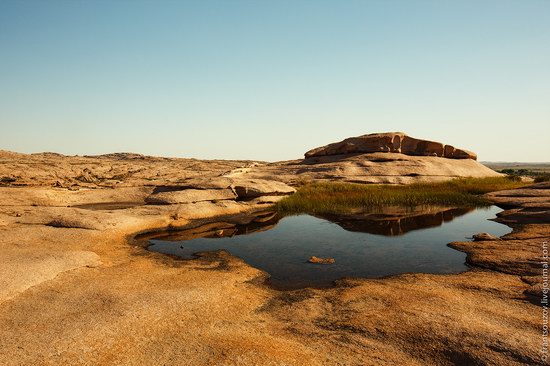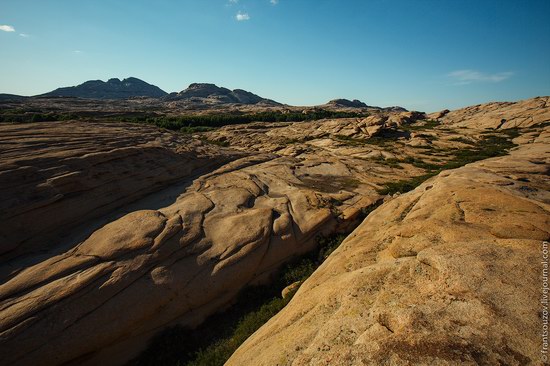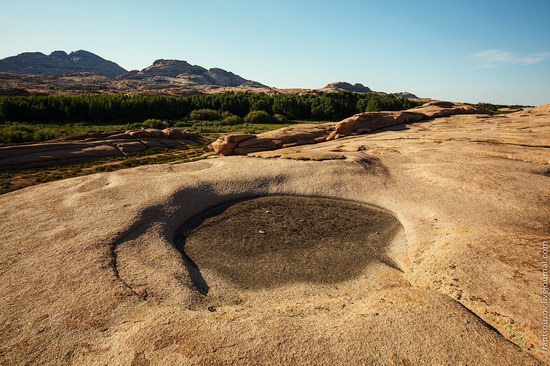 Tags: Karaganda oblast · landscapes
No comments yet.