The Kent Mountains, belonging to one of the oldest mountain ranges on Earth, are a mountain forest oasis located in the Karkaraly district of the Karaganda region, in Central Kazakhstan.
The intermontane valleys and slopes of the mountains are covered with pine forests, over which thousands of rocks of bizarre forms rise. Photos by: Zekkadrb.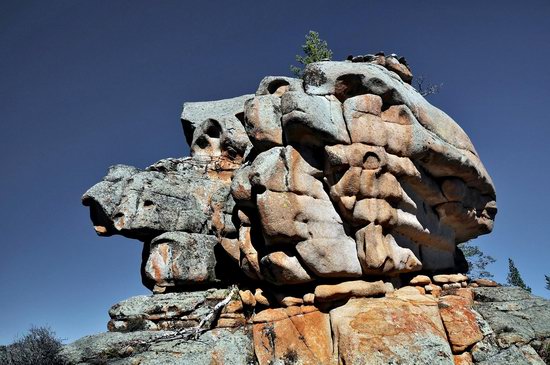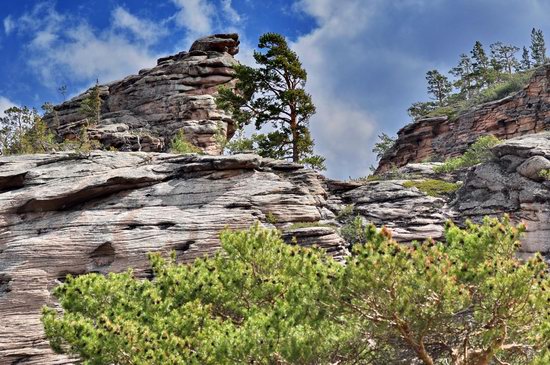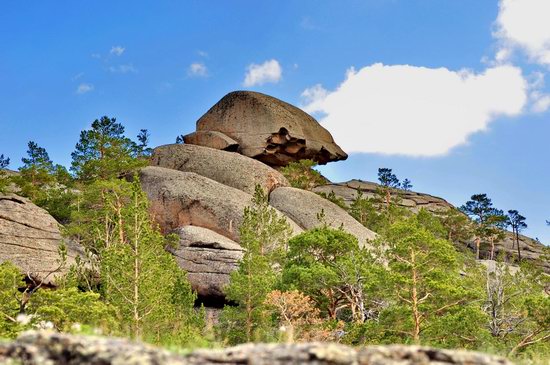 It is the place of one of the most exotic hiking tours on the planet. Nowhere else you can find such diverse rocks surrounded by pines and a desert.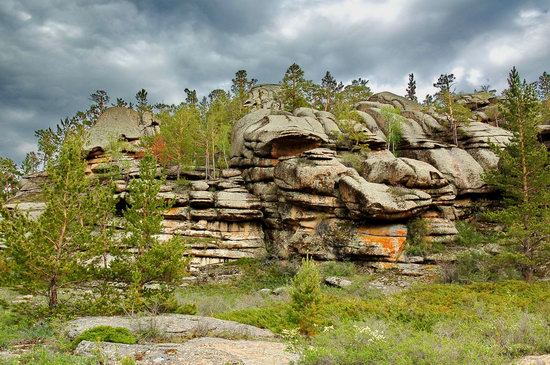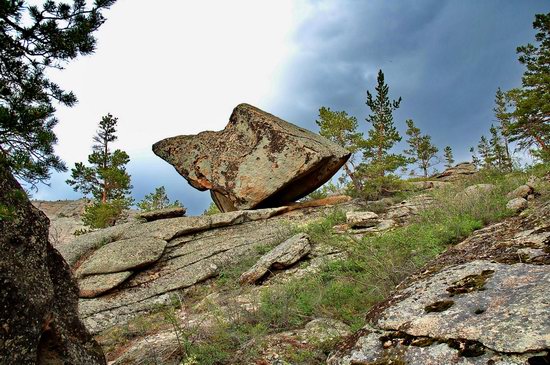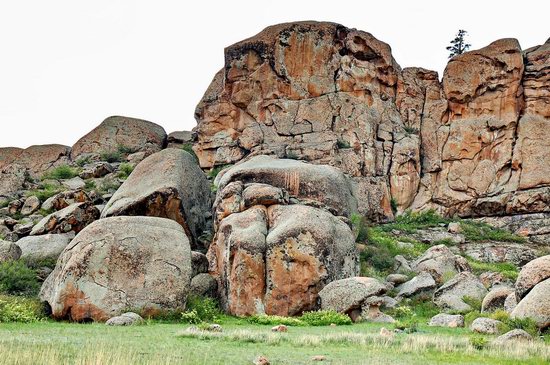 The best time for hiking in the Kent mountains is the end of spring. In the middle of summer, you will need to carry a supply of water for one or two days. The height of the valleys is about 800 meters above sea level.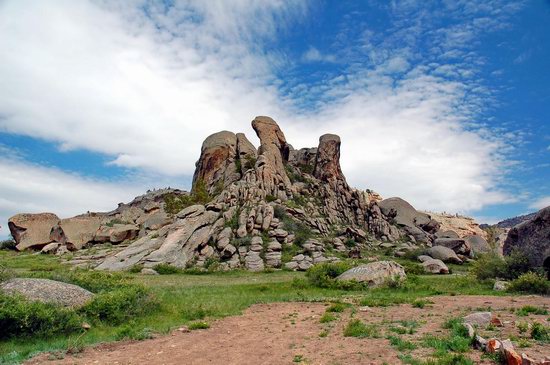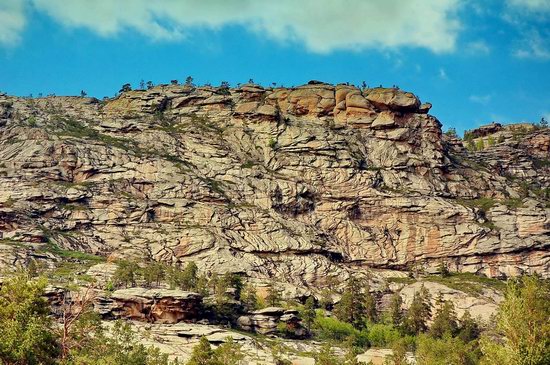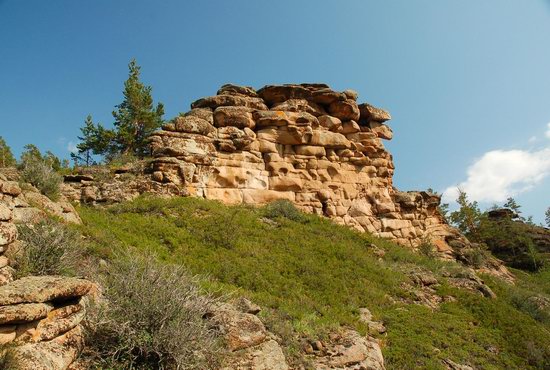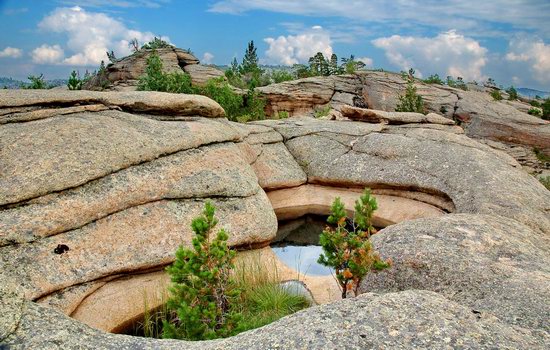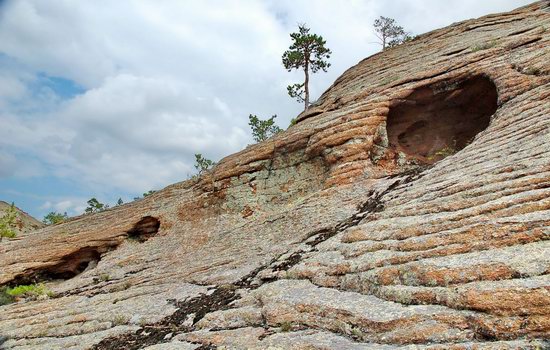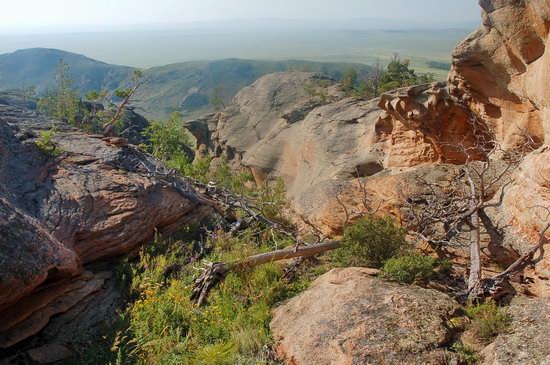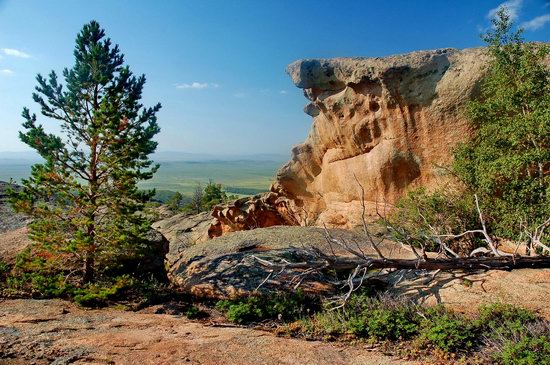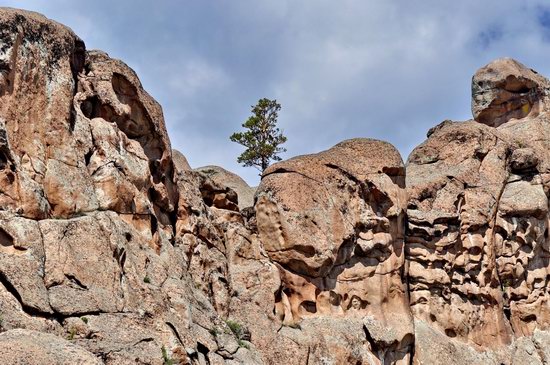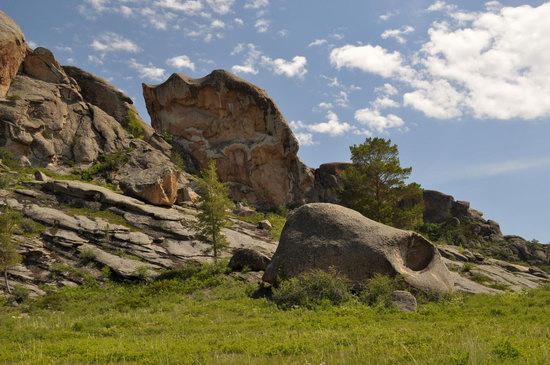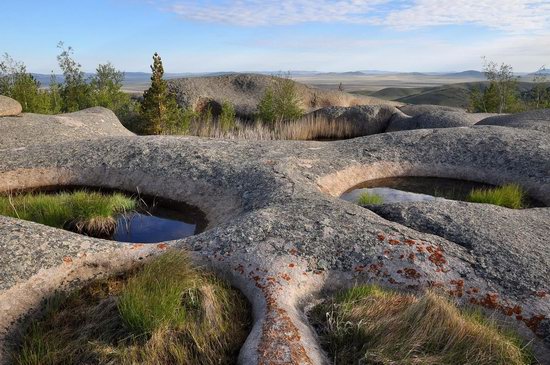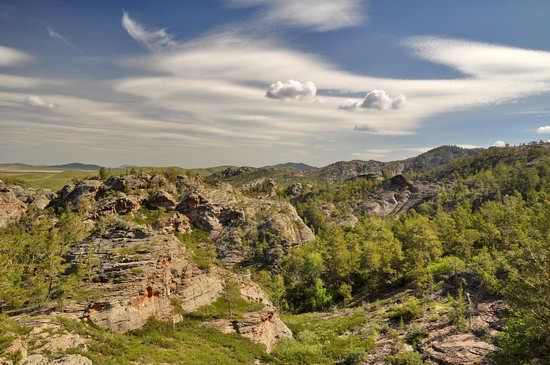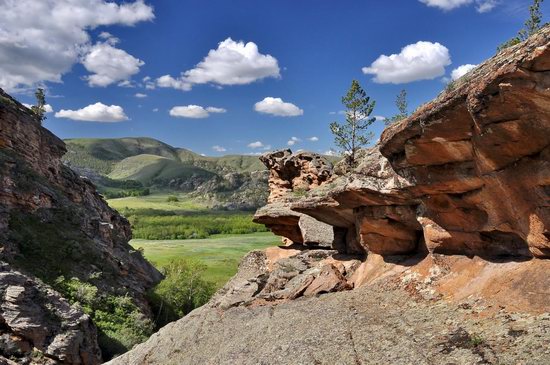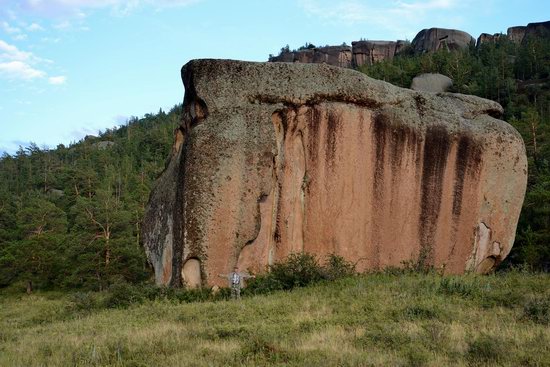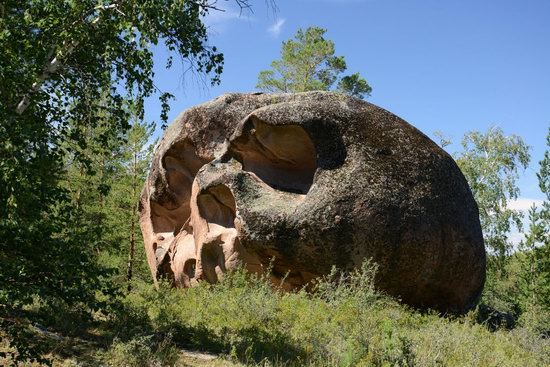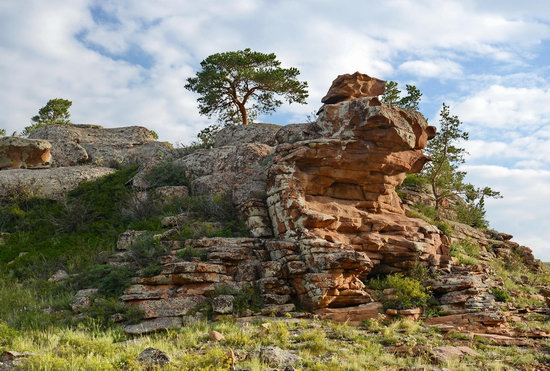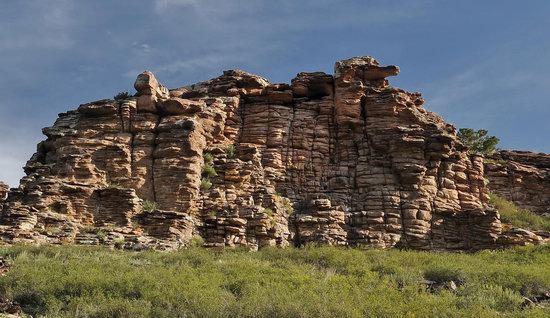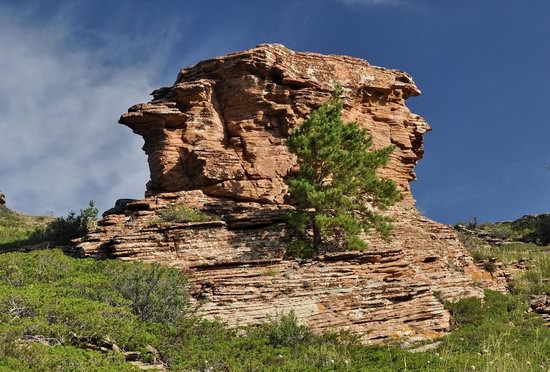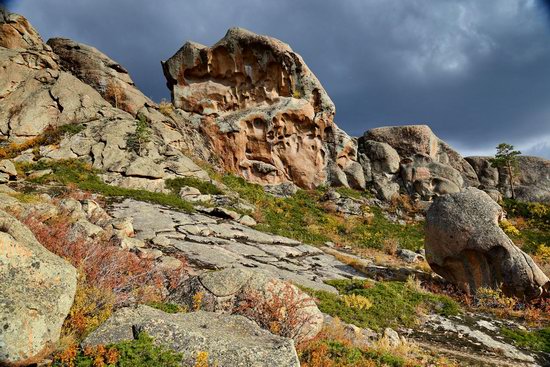 Tags: Karaganda oblast
No comments yet.