The so-called "singing barkhan", consisting of sand of light tones, has a length of up to 3 km and a height of 150 m. It is located in the Altyn-Emel National Park in the Almaty region, 182 km north-east of Almaty.
This monument of nature is famous for the fact that in dry weather the sands emit sounds similar to the melody of the organ. Singing Barkhan on Google Maps. Photos by: Sergey Terekhov.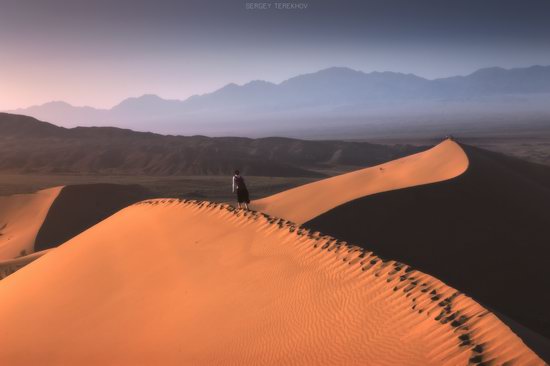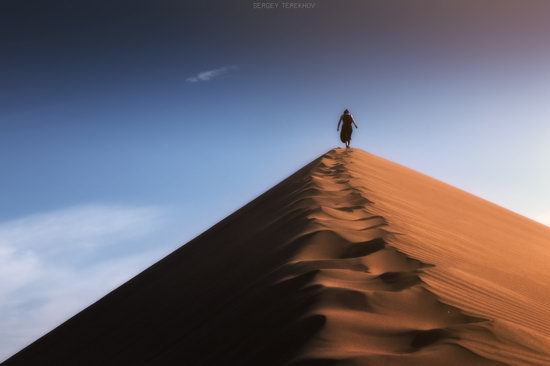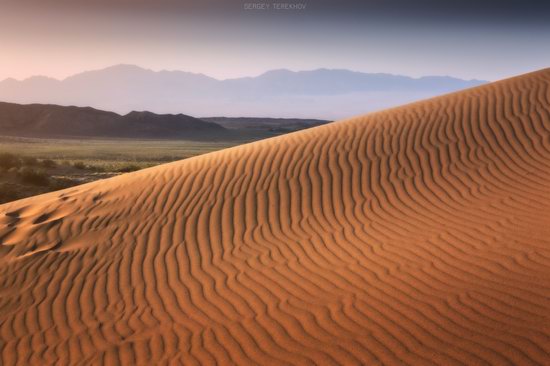 From the top of the barkhan you can enjoy a beautiful view of the surrounding countryside. It is a popular tourist attraction.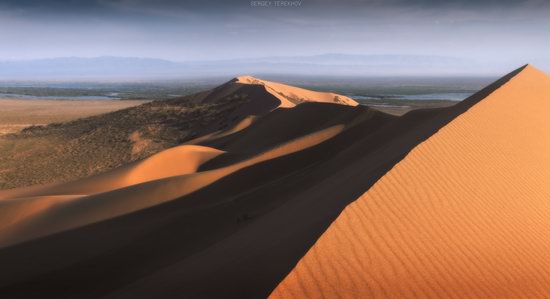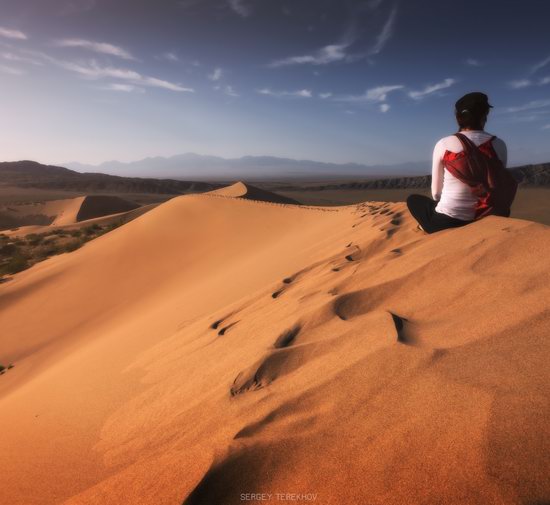 This sand-dune was formed as a result of blowing sand from the banks of the Ili River. The barkhan does not roam the plain, despite the unsteadiness of the sand and strong winds, but remains in place for several millennia.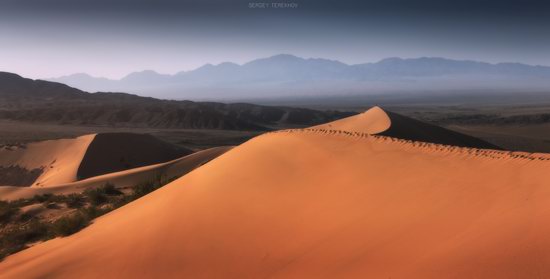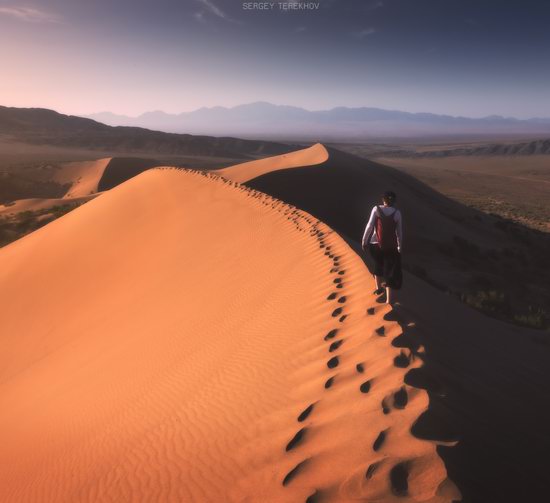 The reason for the sound is the friction of grains of sand when it moves (wind, walking on it, etc.). In 1962, the Leningrad physicist V. Arabadji conducted a number of observations. The more moving mass of sand is, the more expressive sound can be heard – from a weak squeak to an organ melody and even a rumble.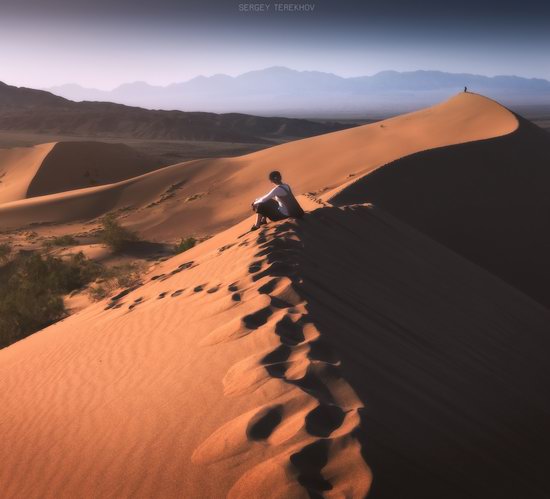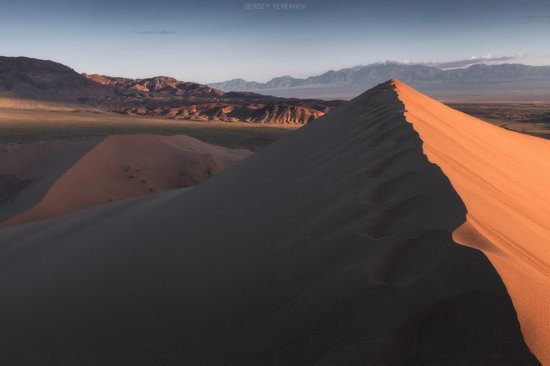 Since ancient times, singing sands caused a lot of folk superstitions. In the legends that have survived to this day, the song of the sand is explained by the activity of the spirits of the desert, fantastic animals, the sounding of the bells of the buried towns, powerful rivers raging under the earth and a lot of other unusual causes.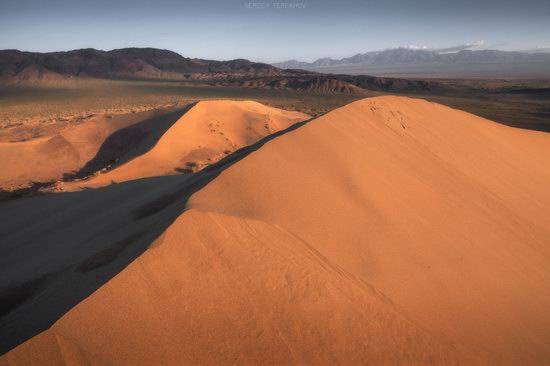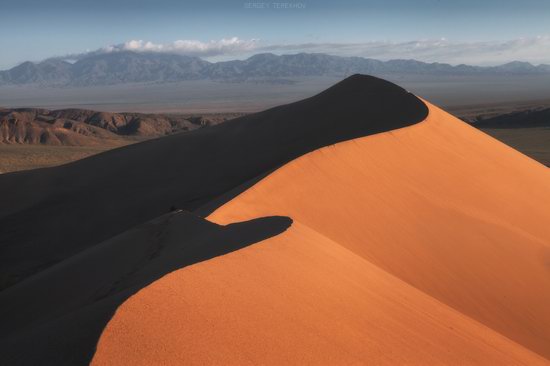 According to one of the legends, Genghis Khan and his comrades were buried under the sands of the barkhan. And the sand sings, when the soul of the khan tells the descendants about his heroic deeds.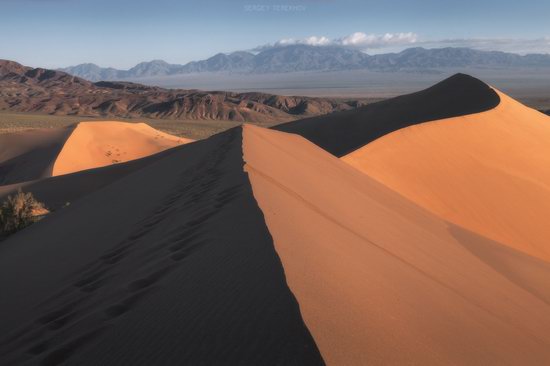 Singing Barkhan in the rays of the setting sun.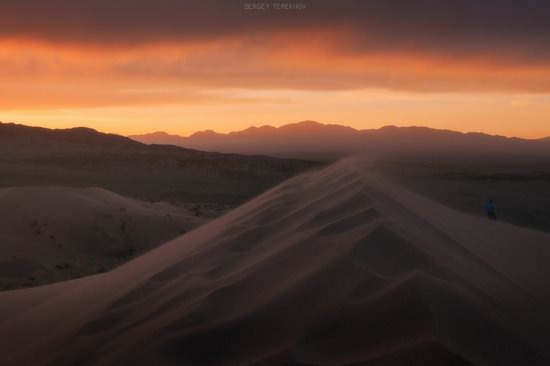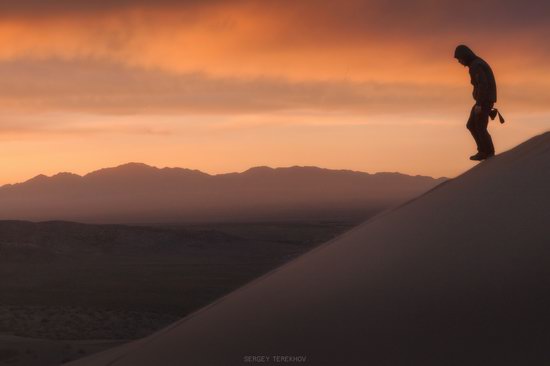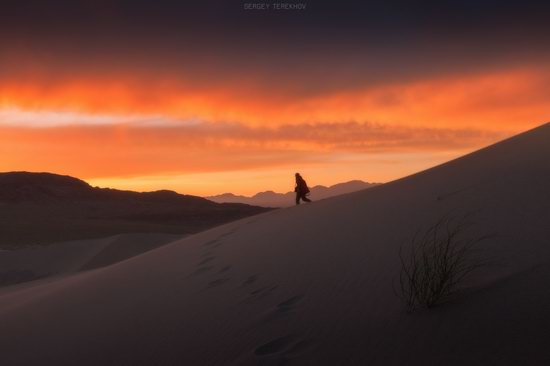 The emitted sounds.
Tags: Almaty oblast
No comments yet.