Stunningly beautiful Charyn Canyon stretches for 154 km along the Charyn River, 195 km east of Almaty, near the border with China.
People living in Kazakhstan are very proud of this place. They say that it is no worse than the famous Grand Canyon in the US.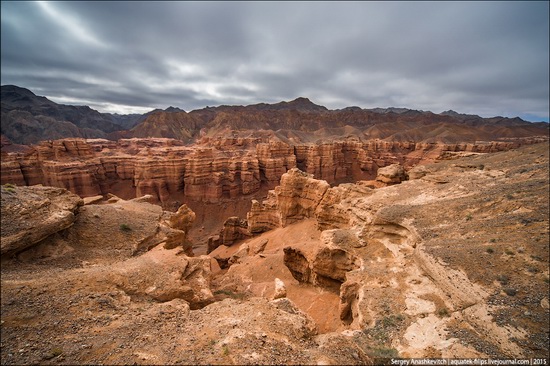 The most famous and beautiful place of the canyon is the Valley of Castles. There you can see impressive giant pillars and stone statues carved out by the wind. Charyn Canyon on Google Maps. Photos by: Sergey Anashkevitch.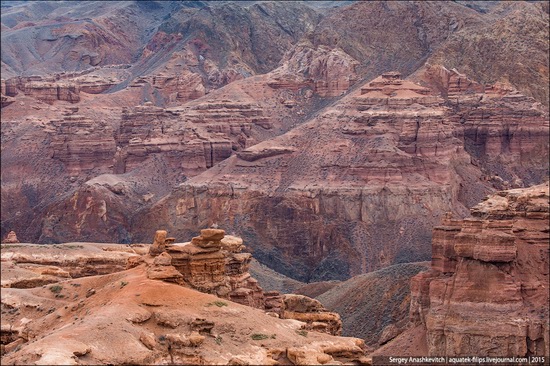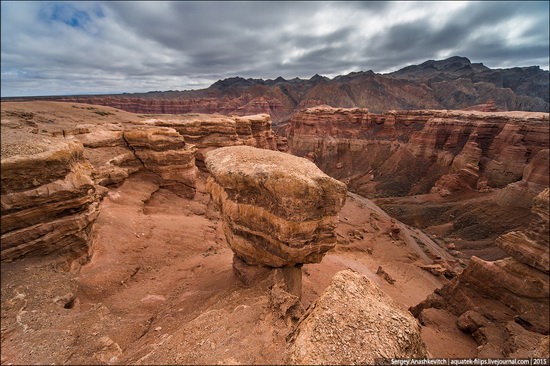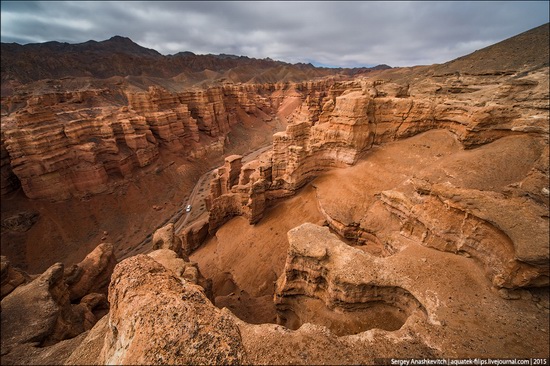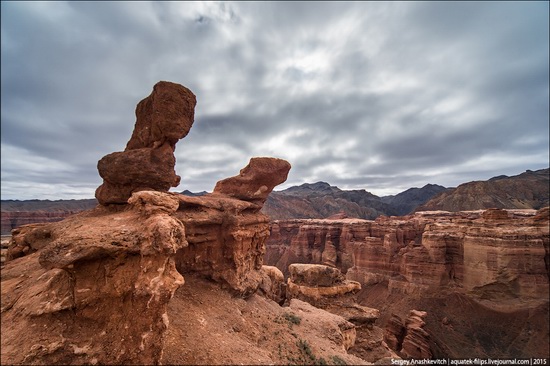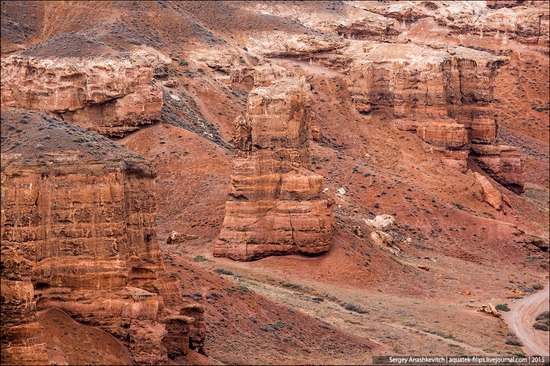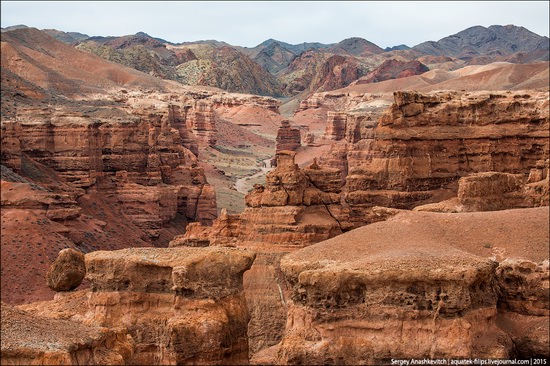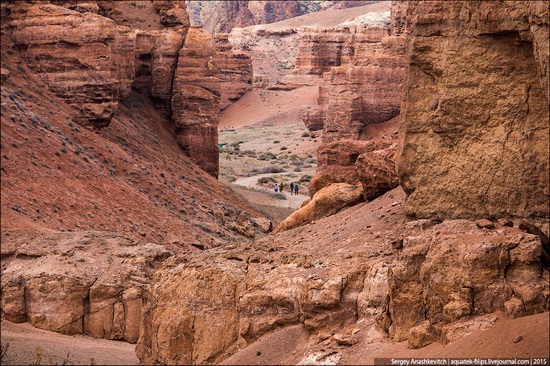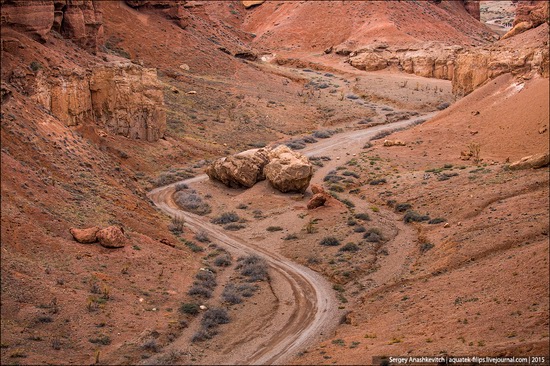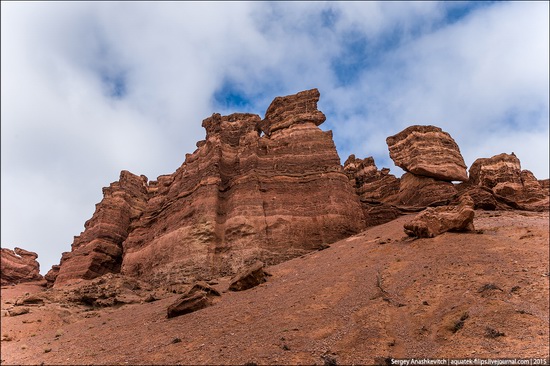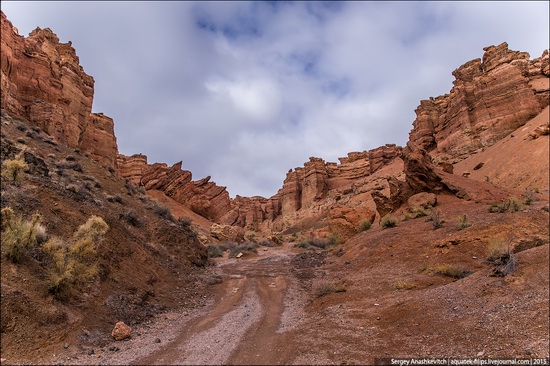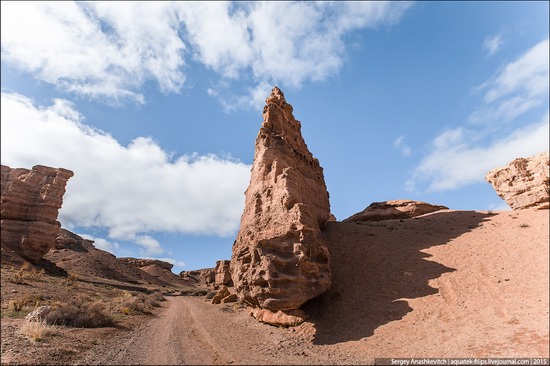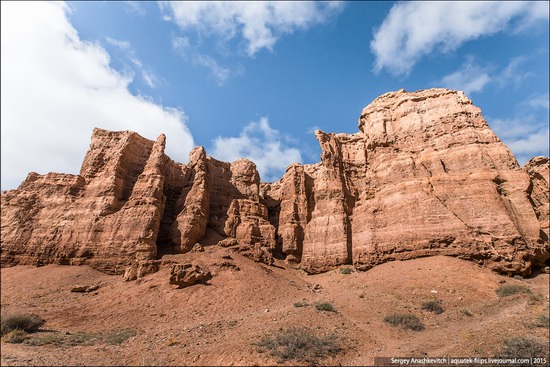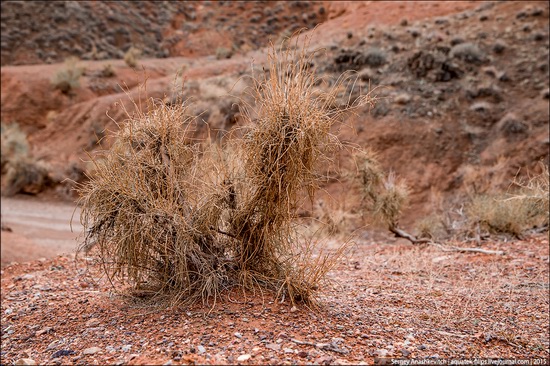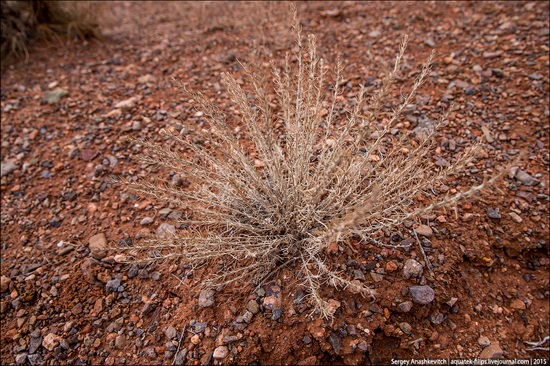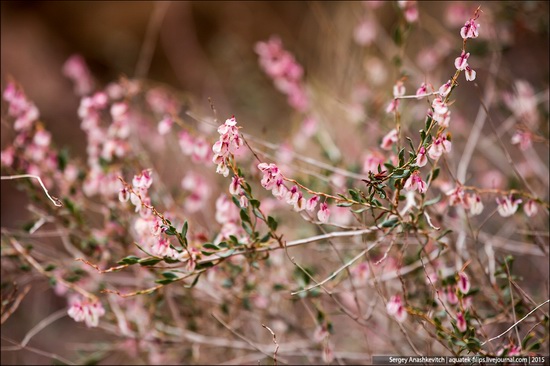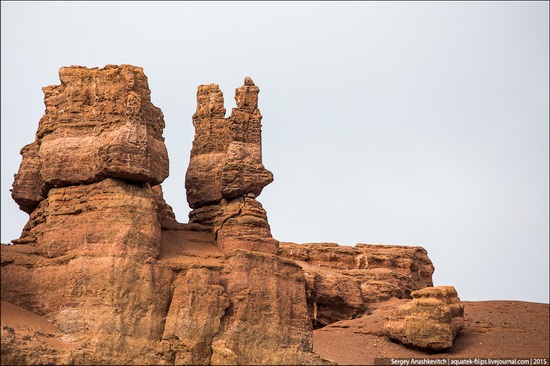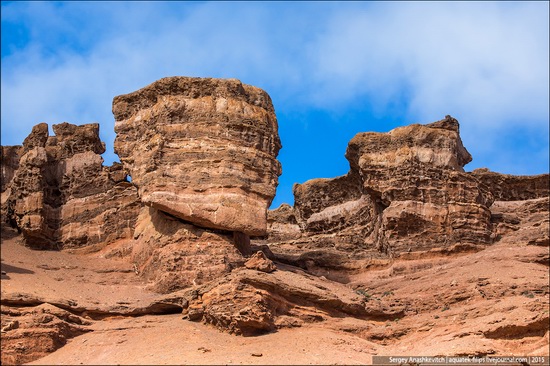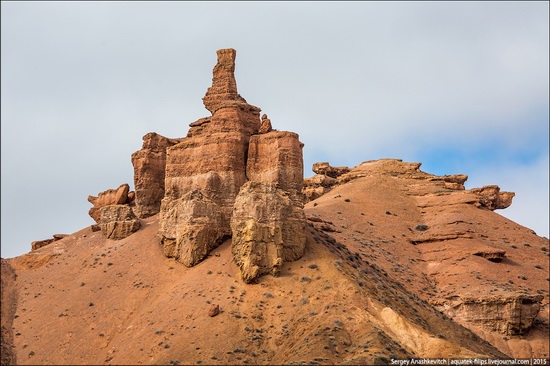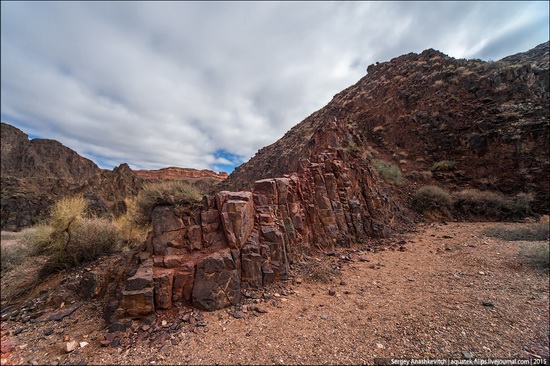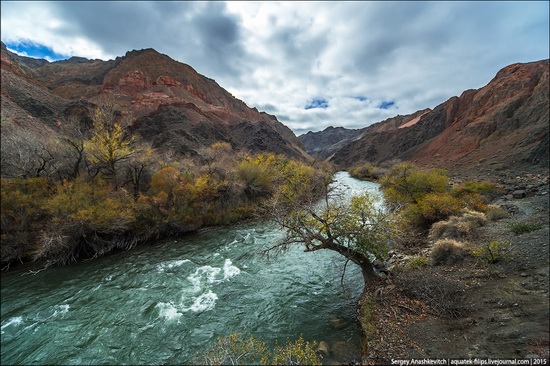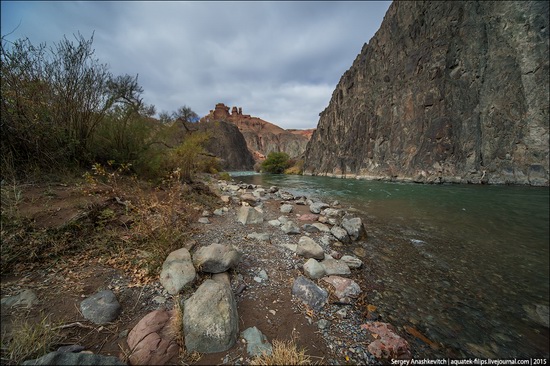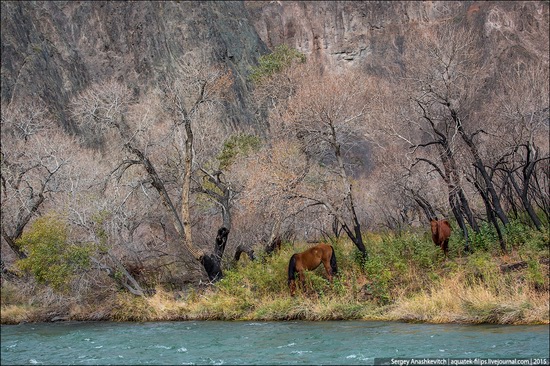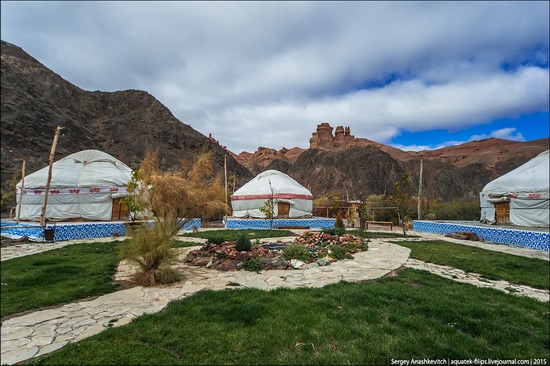 Tags: Almaty oblast · landscapes
No comments yet.