Tuyuksu is a central, valley glacier in Kazakhstan, located on the northern slope of Trans-Ili Alatau Ridge, in the upper reaches of the Malaya Almatinka River, at the foot of Tuyuksu Pass.
Here, about 25 km from Almaty, in Maloye Almatinskoye Gorge (the height above sea level – 2,400 meters), you can find a mountaineering camp "Tuyuk-Su" – one of the best places to get basic skills of mountaineering. Photos by: Olga Kulakova.
Starry night on Tuyuksu.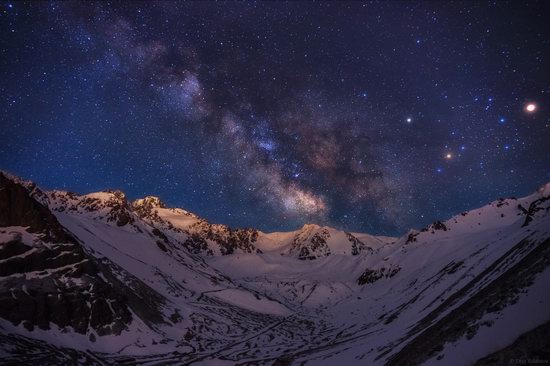 Evening on Tuyuksu.
Half an hour before dawn. Below you can see the city of Almaty.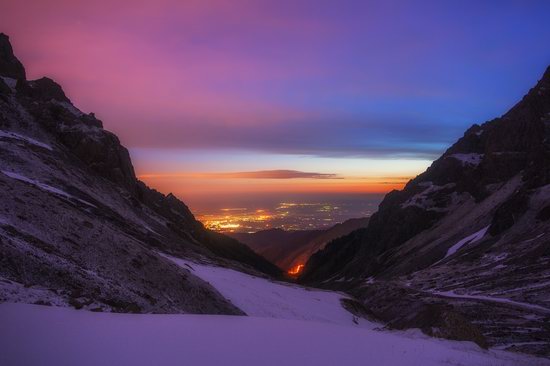 Tuyuksu glacier.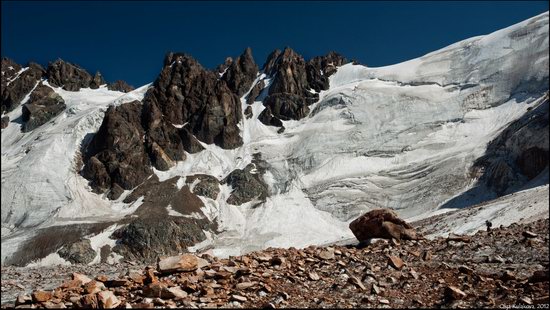 Foggy morning.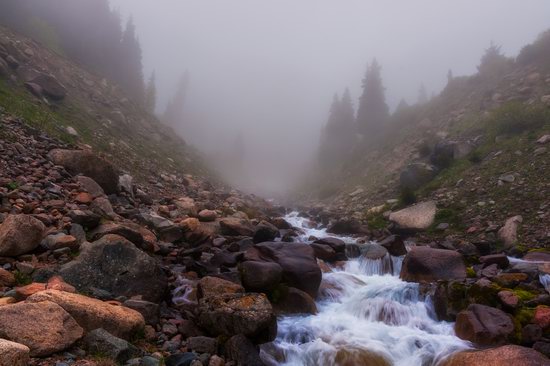 Tags: Almaty city
No comments yet.