According to one local legend, once, the Mangistau region, located in the west of present Kazakhstan, was invaded by the hordes of enemies who covered the land like locusts.
Locals put forth their hands to heaven in prayer for help and they were heard. The heavens opened downpours, thunder and lightning. In an instant, all enemies turned to stone.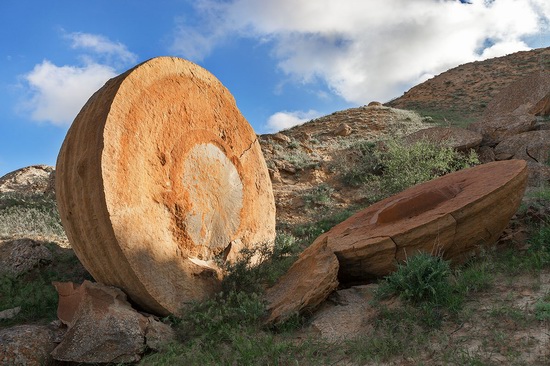 That's why the endless expanses of Mangistau have fields and ridges of unusual rock formations – spherical concretions.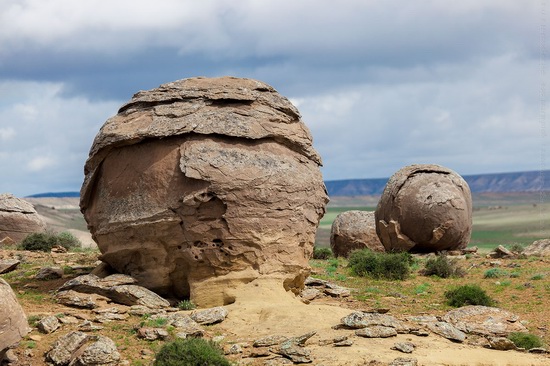 The size of spherical concretions is up to 4 meters in diameter. The time of origin is about 180-120 million years ago. Concretion – from the Latin word "concretio" – fusion, thickening.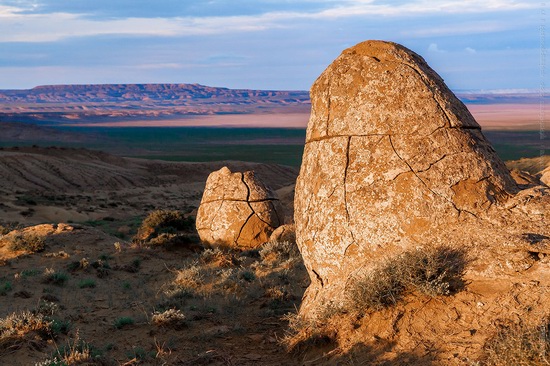 They are round-shaped mineral formations found in sedimentary rocks, formed, for some not entirely clear reason, around grains of minerals, shells, teeth and bones of fish, plant residues, etc. Torysh on Google Maps. Photos by: Ilia Afanasieff.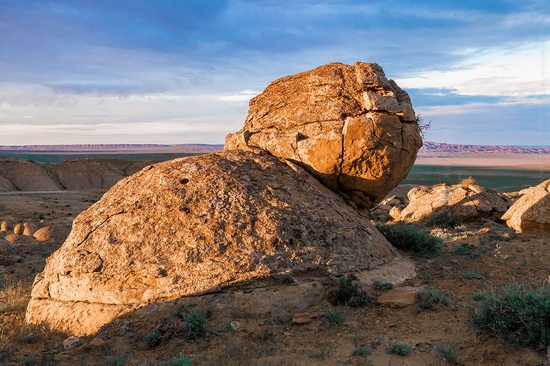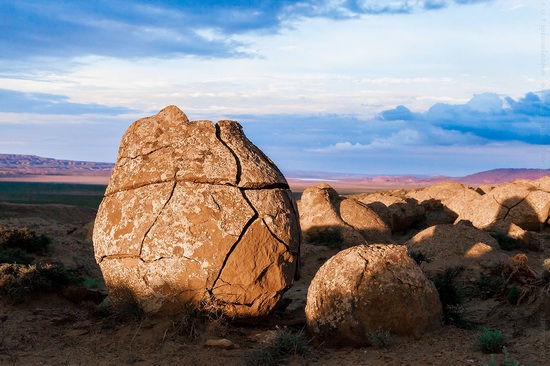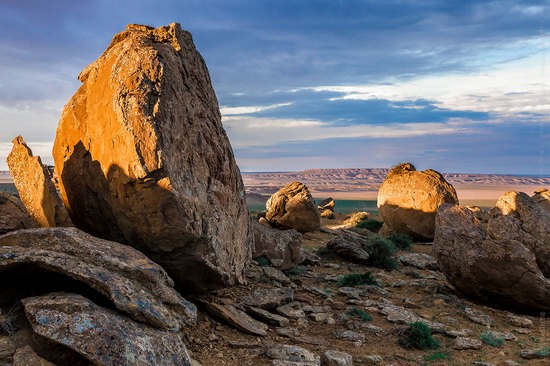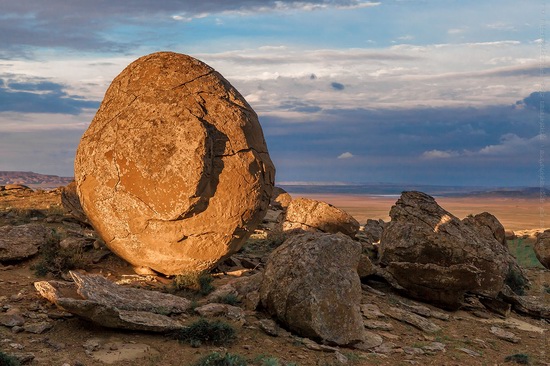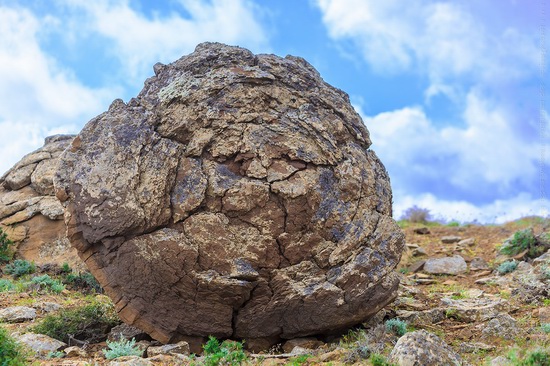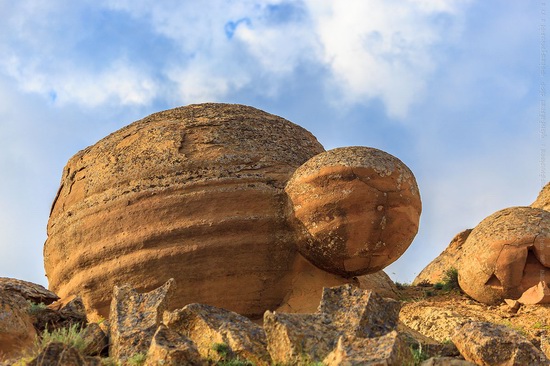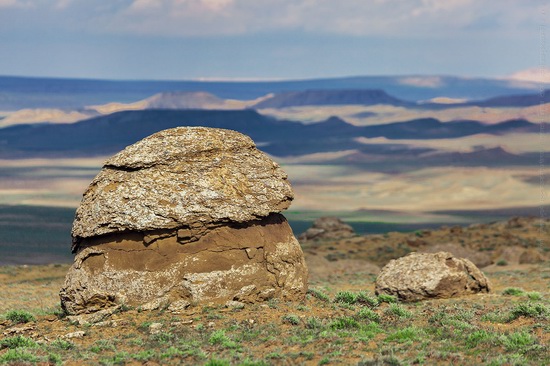 Tags: Mangystau oblast
No comments yet.
<< Watch Team Kazakhstan at the 2024 Olympic Games on Your Mobile Device