September 30, 2016, an exhibition of arts and crafts, objects of everyday life of Kazakh people of the 12th-19th centuries opened in the State Museum of Arts named after A. Kasteyev in Almaty.
All exhibits are part of the collection of the famous Kazakh collector and antiquarian Azat Akimbek. You can see examples of folk crafts – weaving, embroidery, leatherworking, wood, pottery, jewelry and blacksmith art. Photos by: voxpopuli.kz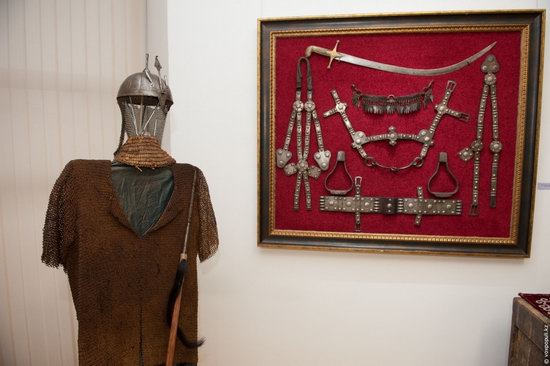 A lot of antiquities are presented without showcases. You can examine them from all sides.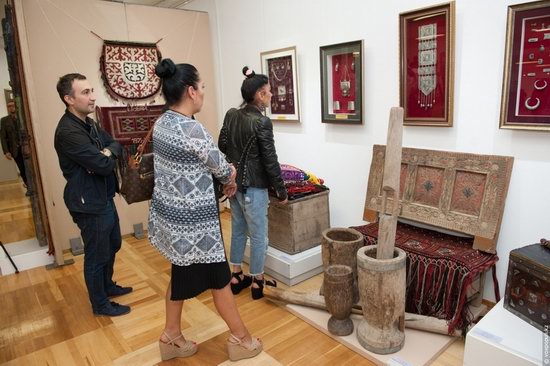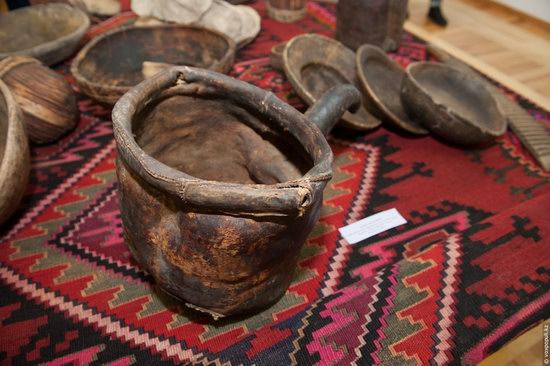 A significant part of the collection consists of jewelry of the 19th-20th centuries made by skilled Kazakh craftsmen. Also there are manuscripts (Qurans and medieval copies of Arabic treatises), medieval pitchers made in the ancient town of Otrar.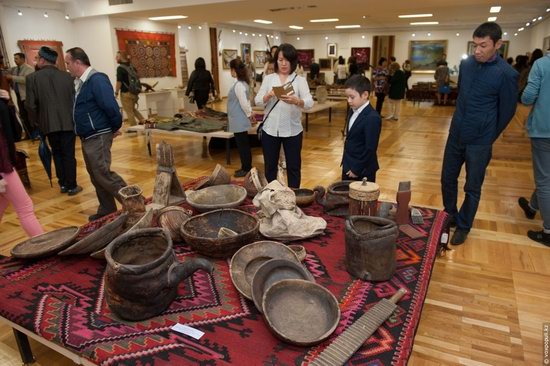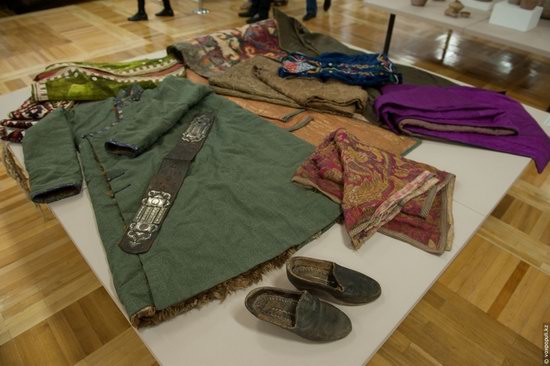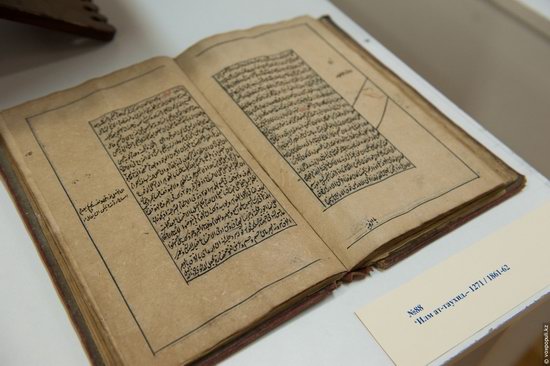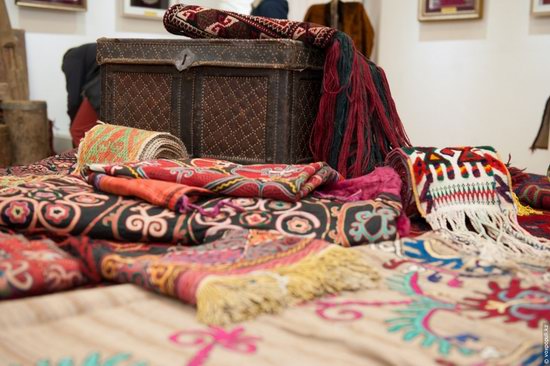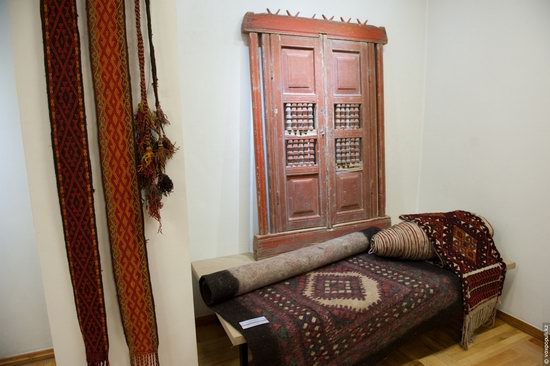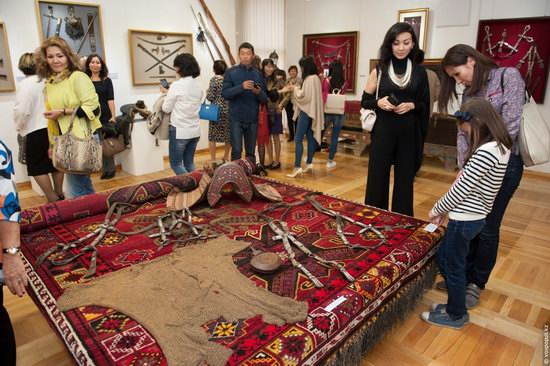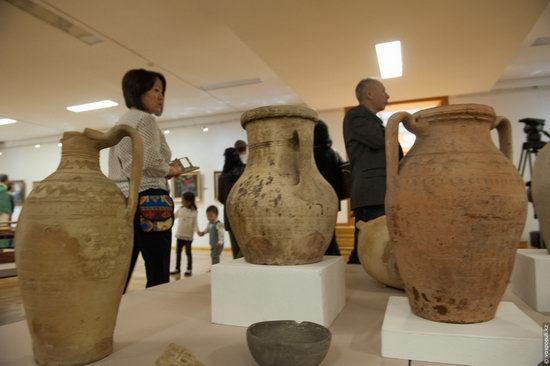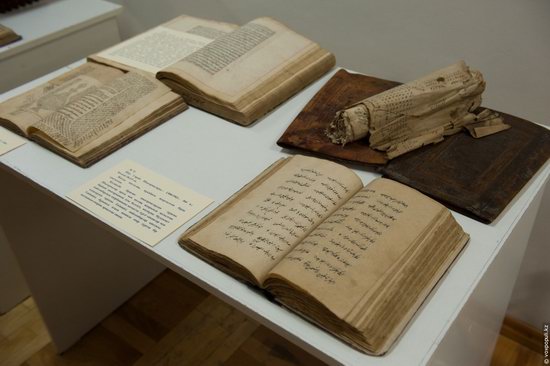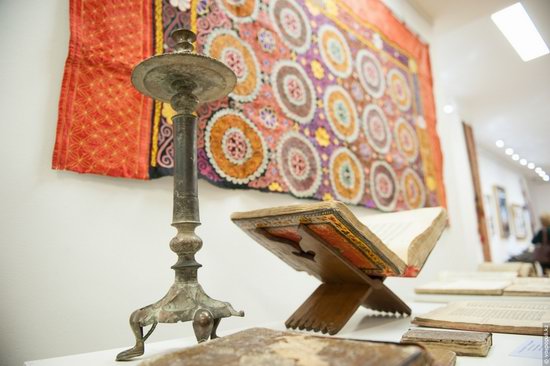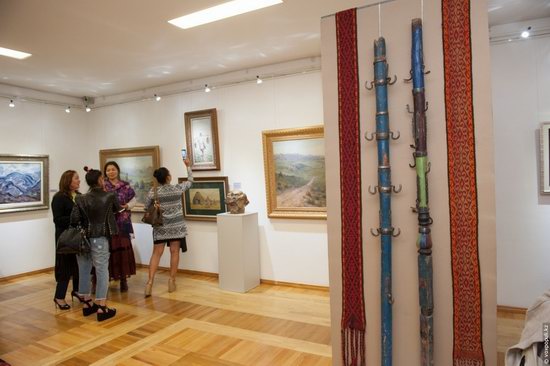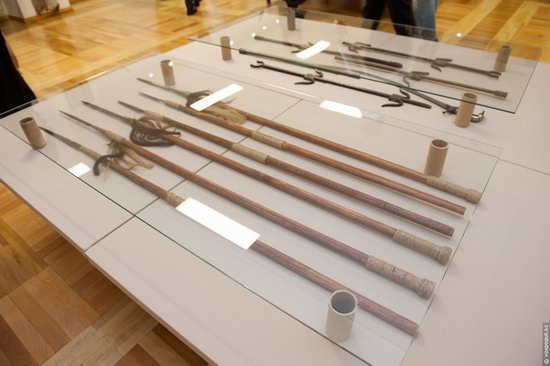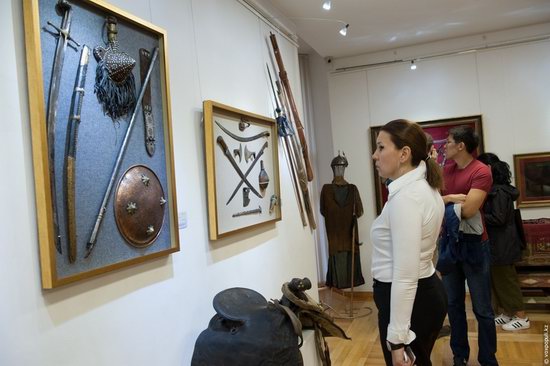 On the walls you can find examples of Kazakh cold steel arms and firearms. The marks from the blows of the enemy swords are still visible on the blades of swords and axes.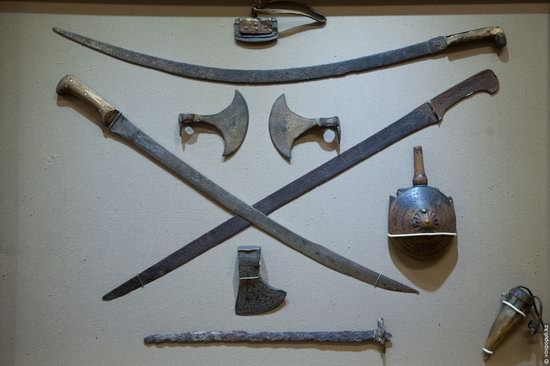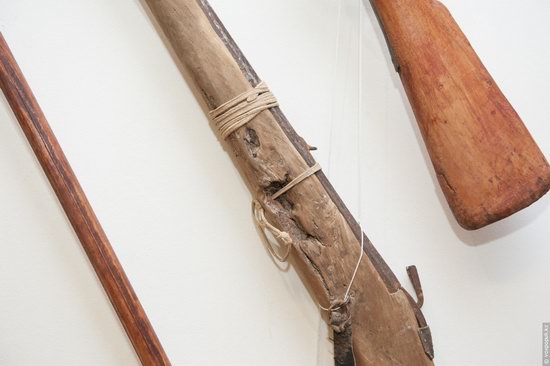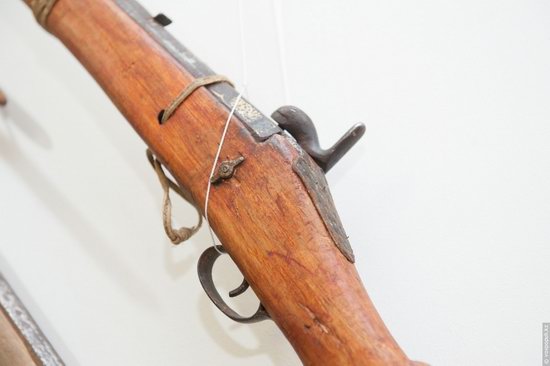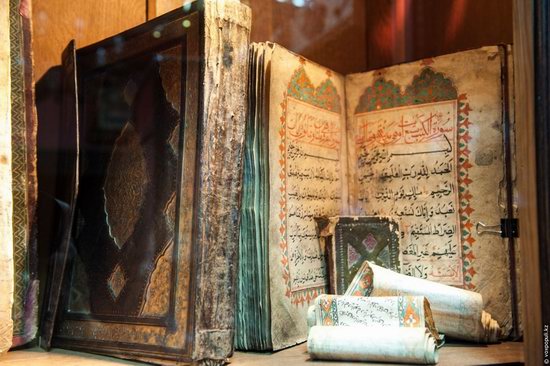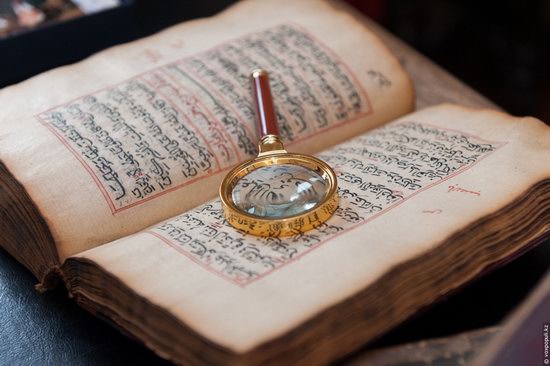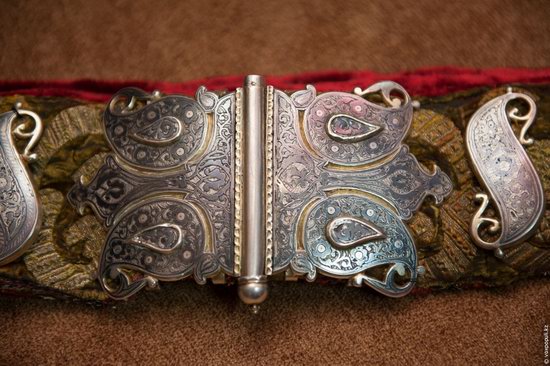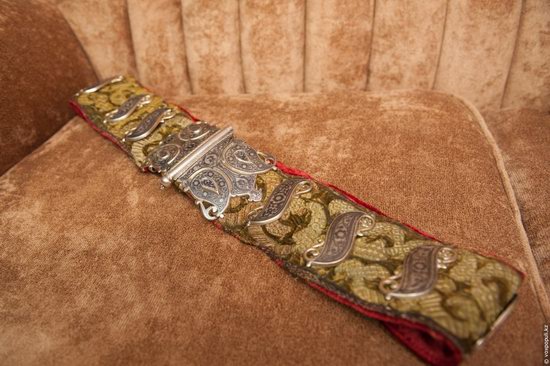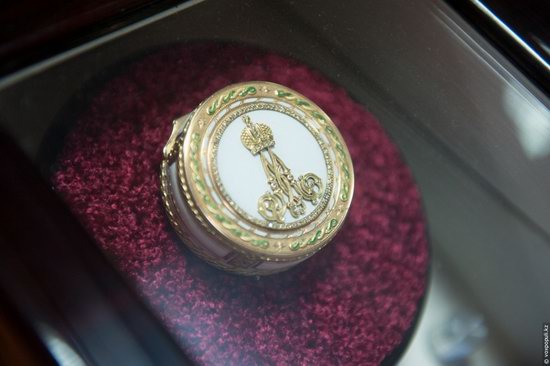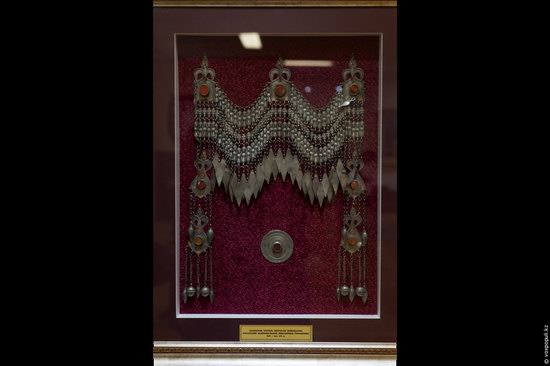 The exhibition of Azat Akimbek's collection in the State Museum of Arts in Almaty will last until October 24, 2016.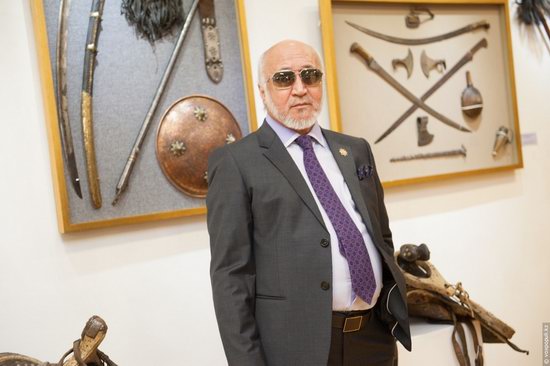 Tags: Almaty city
No comments yet.