Finding a flirt or someone you can date over the internet is actually cool, fun, interesting and an exciting adventure, especially if you are single – and looking for someone to date.
However, not knowing these little-known secrets and mistakes (you need to avoid) can land you into trouble. Such that, you will even begin to hate the cool idea of international dating as a single when you end up being disappointed and broken due to ignorance.
So, what are these things you need to know then? They are: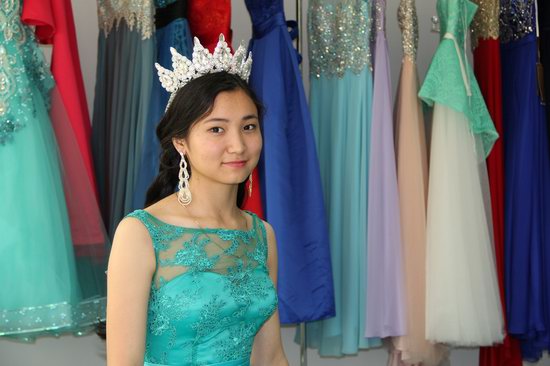 Photo by: queendressast
1. Some People Only Create Accounts on Dating Sites, In Order to Cheat.
Yes, lots of people pretend and even scam unsuspecting friends that they are "dating with". And so, you need to be smart in order not to get scammed or lied to.
How?
Never give out your credit card numbers or begin to send money to someone you've never met before – just like that.
Remember, you are not sure about the person's character (whether the request being made is even true) or the person's whereabouts that you can trace – should anything bad happen.
2. Long Distance Relationships Doesn't Really Work for Everyone
Although, it works for some people who are far from each other – not due to Job Relocation, though. On the other hand, it hardly works for others.
Why?
You will not really have an idea of how the person is, in real life and that's not even to talk of the person's character or how he or she interacts with others.
That's why it's good to use a well optimized international dating site that gathers users' information and segments them into gender, country, continent and interests too – which enables you to find the one that suits your personality taste.
So that you can easily search and find a person that matches your interest to arrange a real-life date in order to strengthen the relationship too.
3. Being Too Picky May Likely Keep You Single for Long
It's painful to find out that life doesn't really let us have the perfect soul mate we want or desire to live our lives with.
Hold on. I'm not saying you won't find the type that you want. But then, as at now. You have certain personality traits that you want in a dream partner, right?
Good, but just because one or few of all your desired traits (is) are missing in that person's profile and character doesn't mean you will dislike him/her, right?
So, what do I mean by that?
Simple. Don't be too expecting, let your hopes not be too high. Else, you may end up getting disappointed.
4. People May Look Down 0n You If You Are Not Having a Glamorous Outlook
It's crazy how people who go for international dating tend to judge a person by his looks and not character. I mean, it very surprising.
That's why it seems to be more about finding someone who "Looks Cute" on their profile – going out on a date with him/her than actually starting a real relationship that is real and strong.
Which is very discouraging for other singles with good attitudes such as a love for kids, patience, modesty and honesty, but don't "Look Good" on their profile.
Why?
Because, too much importance is often being attached to how someone looks, outwardly instead of who a person is, on the inside. Also, it's difficult to truly get to know a person's true attitudes, other than sense of humour on the internet.
Finally, despite the rate of pretense, scams and fake people you get to see out there – there are still a few international dating sites that help singles like you to find their dream partner.
Tags: No tags
1 comment