Bayanaul mountains are a mountain range located in the southwest of the Pavlodar region of Kazakhstan. The mountains stretch from west to east for 40-50 km, from north to south – for 20-25 km. The highest point, Mount Akbet, reaches 1,022 m above sea level.
Bayanaul State National Natural Park, one of the most protected natural areas of Kazakhstan, was created in this territory. Founded in 1985, it became the first national park in the country. Bayanaul mountains on Google Maps. Photos by: Zekkadrb.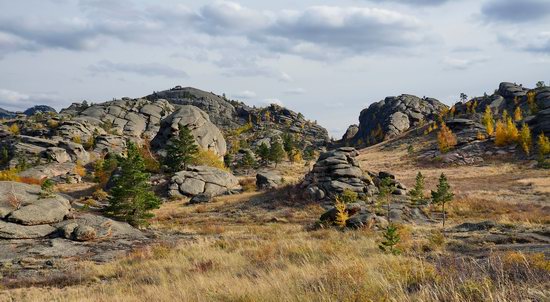 The basis for the creation of the park was the need to preserve and restore the natural flora and fauna of the Bayanaul mountain range.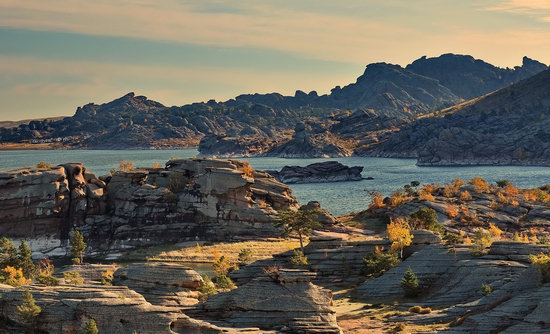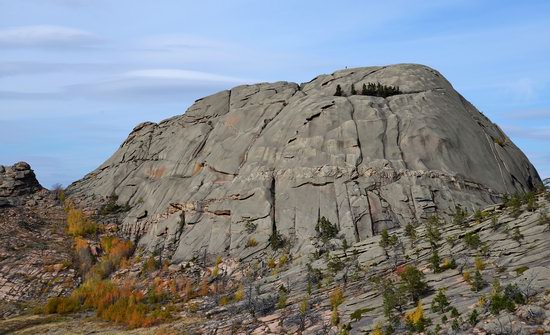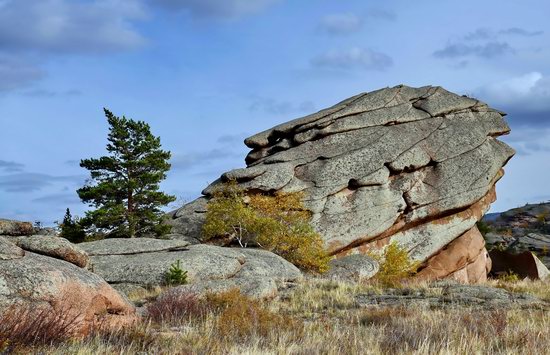 Bayanaul is one of the favorite places for tourists, mainly from nearby cities of Central and Northern Kazakhstan.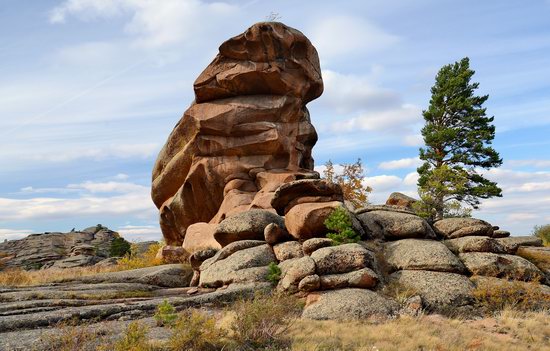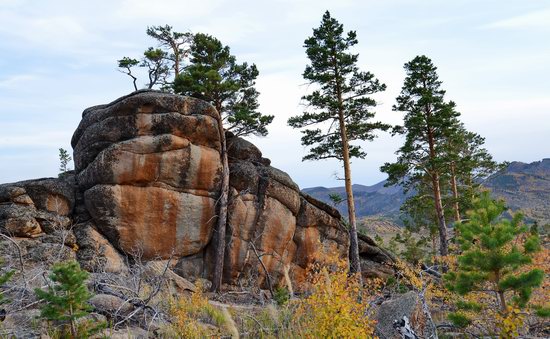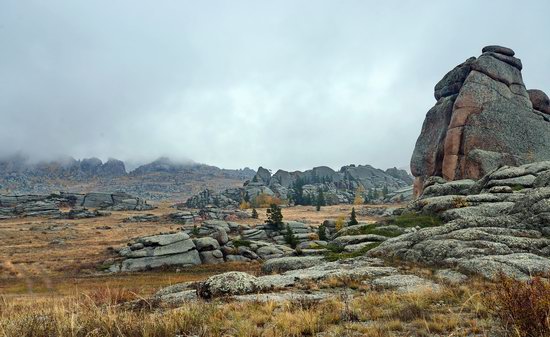 Of particular interest to tourists in Bayanaul are separately standing rocks that, as a result of wind and water erosion, have taken bizarre forms resembling animals, people or even a truck descending from the mountain.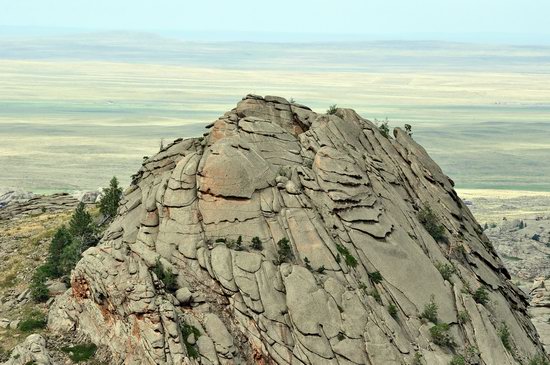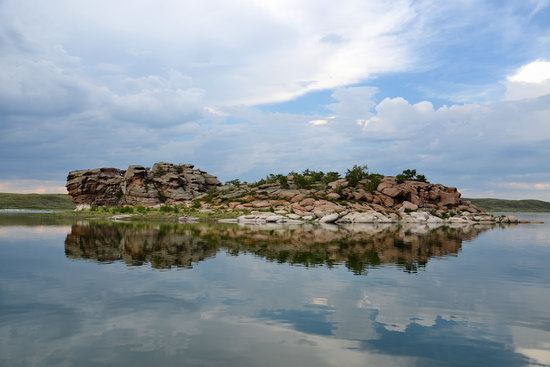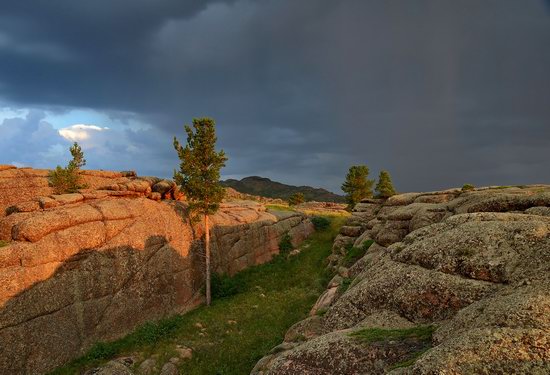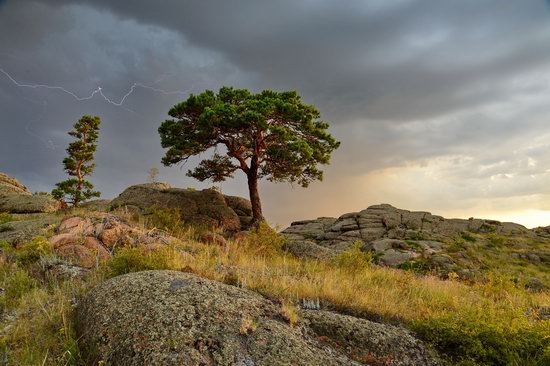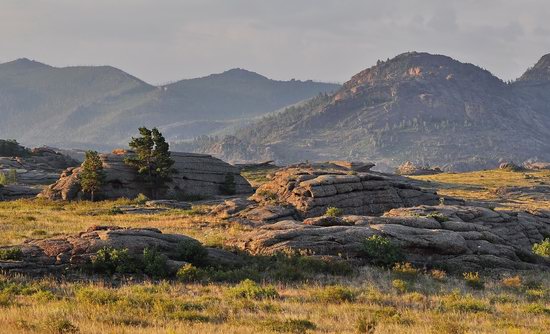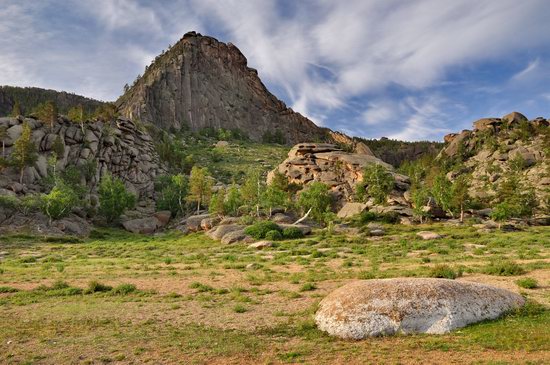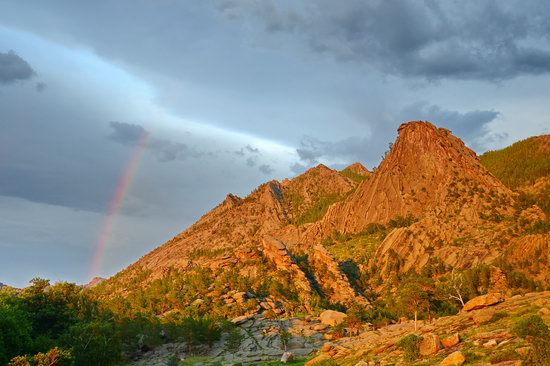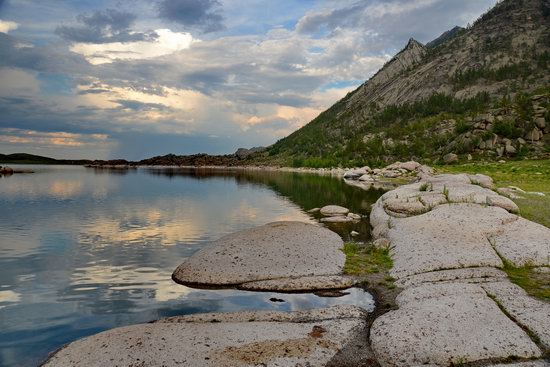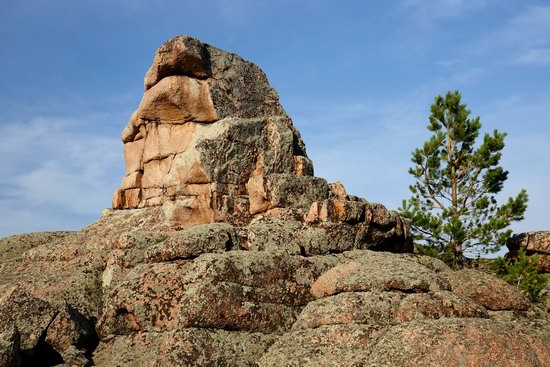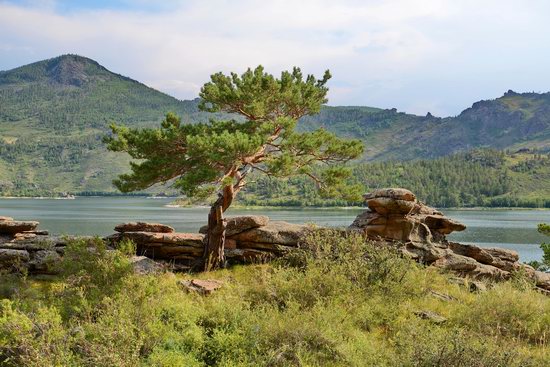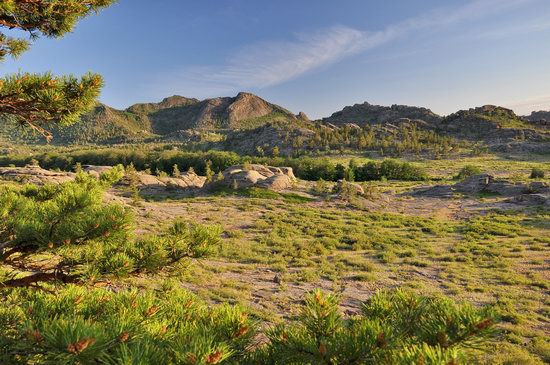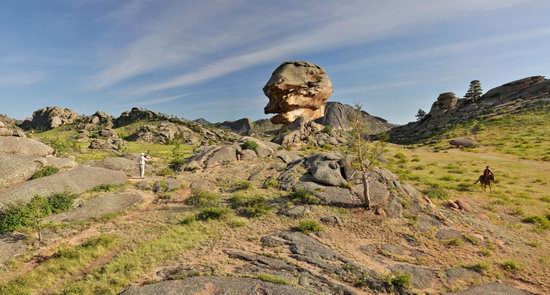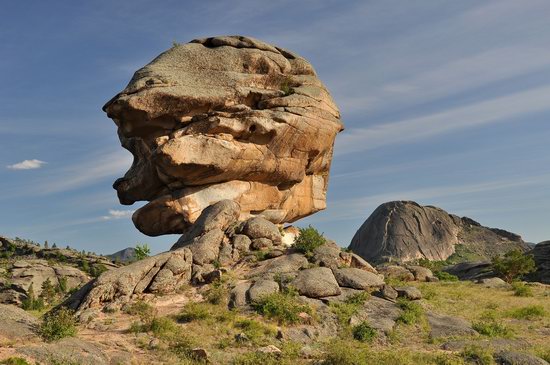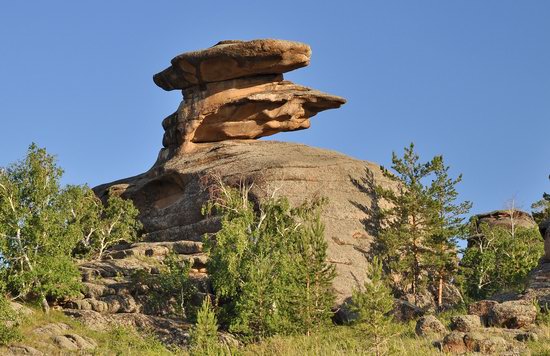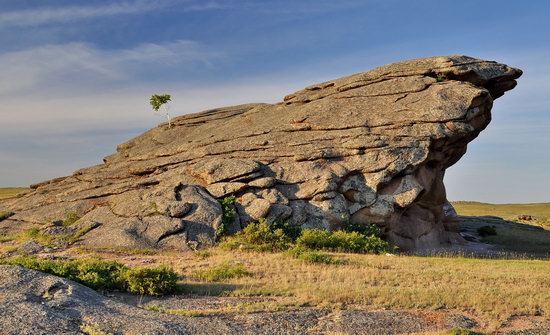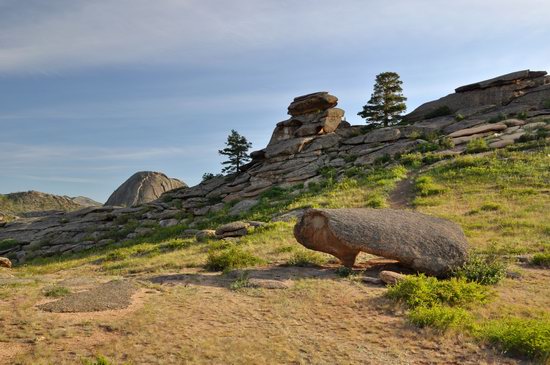 Tags: Pavlodar oblast
No comments yet.