Akkergeshen plateau is located 56 kilometers to the north-east of Kulsary village, Atyrau region. Fantastic landscape of this place is fascinating.
Unique beauty of the plateau was formed in the Jurassic period, the time of dinosaurs. Shark teeth, dinosaur fossils, footprints on rocks can still be found here. Akkergeshen plateau on Google Maps. The photos were taken by Eduard Kutygin.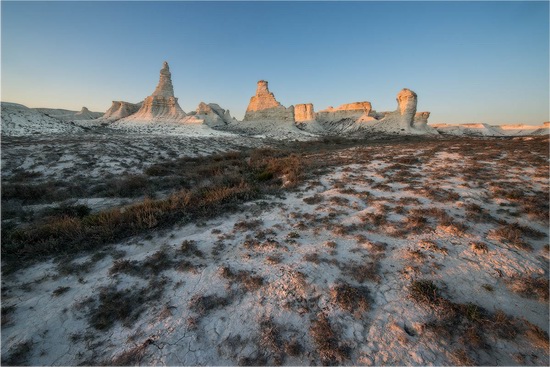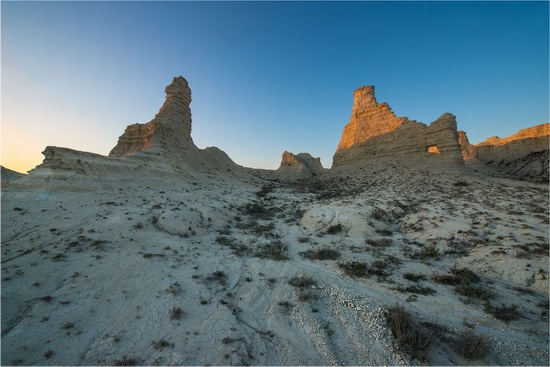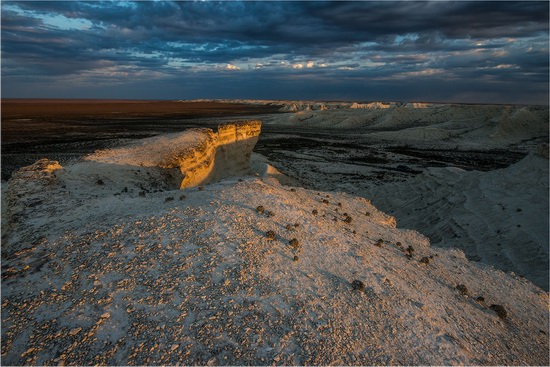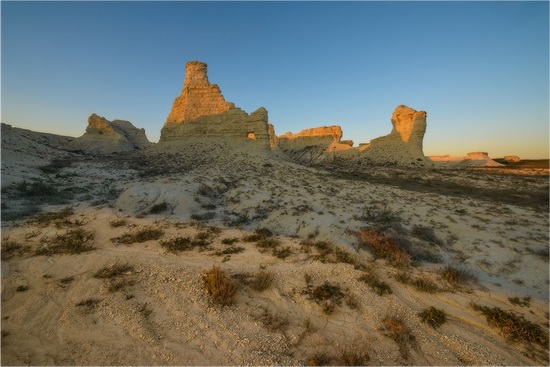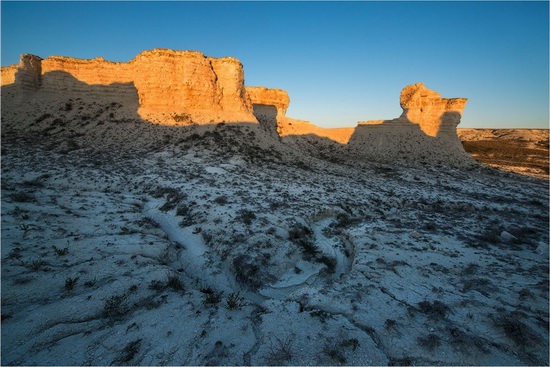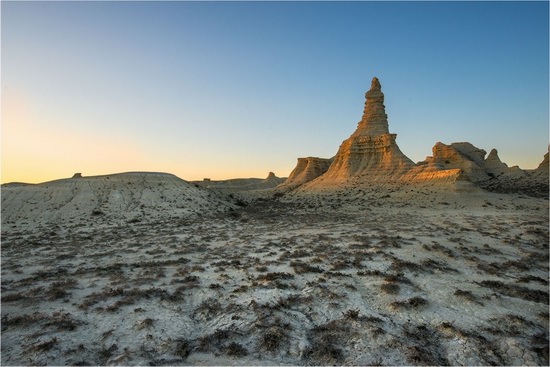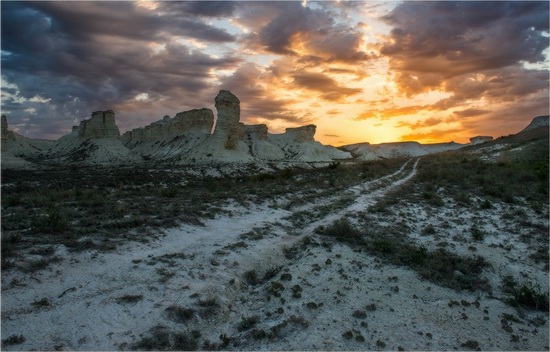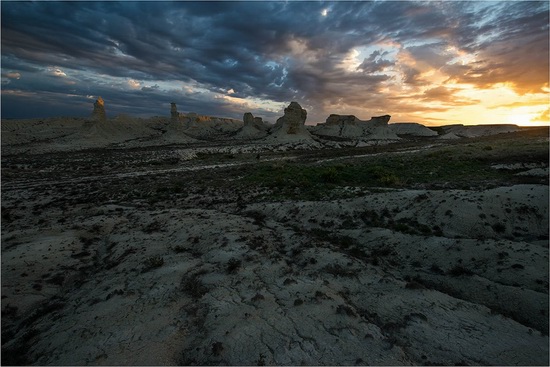 Tags: Atyrau oblast · landscapes
No comments yet.