The Ustyurt Plateau is a desert and a plateau located in the west of Central Asia on the territory of Kazakhstan (Mangystau region), Turkmenistan, and Uzbekistan, between Mangyshlak and the Gulf of Kara-Bogaz-Gol in the west, the Aral Sea and the Amu Darya River delta in the east.
What a stunningly beautiful place! Photo by Ne Horoshiy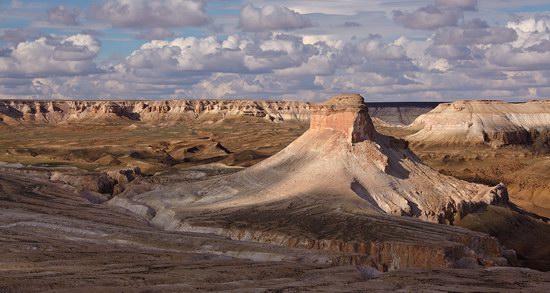 Tags: landscapes · Mangystau oblast
No comments yet.