Boszhira is a mountain range located in the western part of the Ustyurt Plateau, on the Mangyshlak Peninsula of Mangistau region. It is definitely one of the most beautiful places in Kazakhstan.
Boszhira, the bottom of a dried sea, covers a huge area, and it takes more than one day to explore it. Today, this place is still little-known, and it is not an easy task to visit it.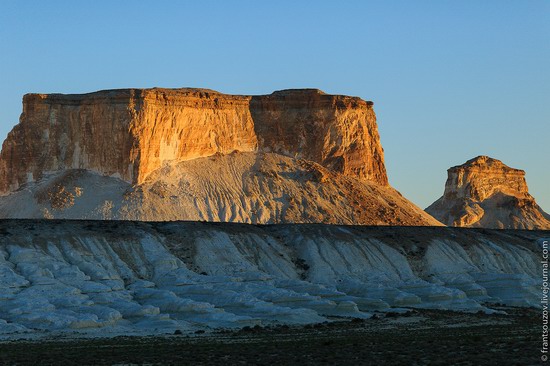 This is a place where nature has given full freedom to its imagination, and created an amazing landscape in shades of white chalk. The hallmark of Boszhira are two limestone peaks called "Fangs."
The distance from Zhanaozen to Boszhira is about 148 km, from Aktau – 298 kilometers. Boszhira on Google Maps. Photos by: Denis Frantsouzov.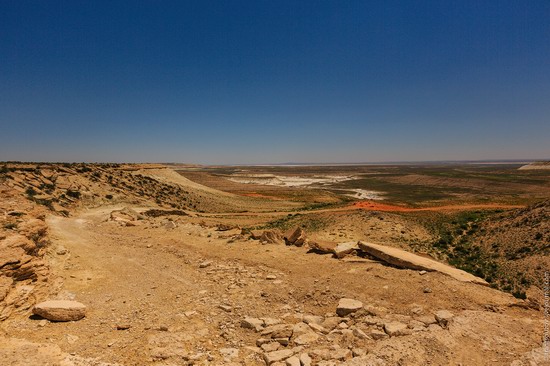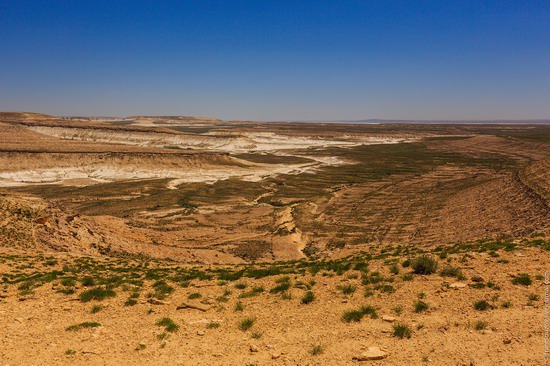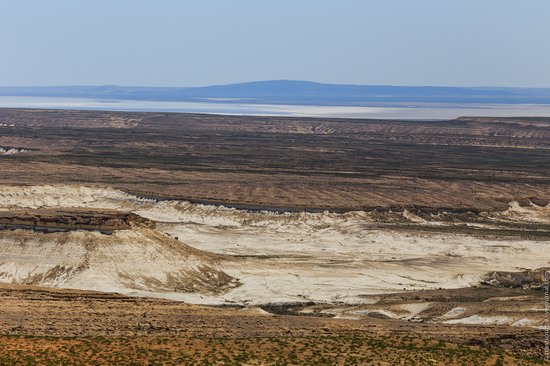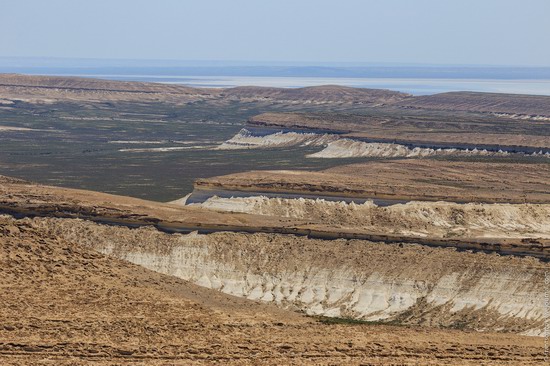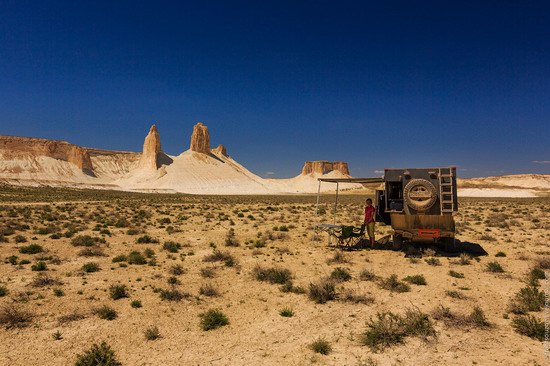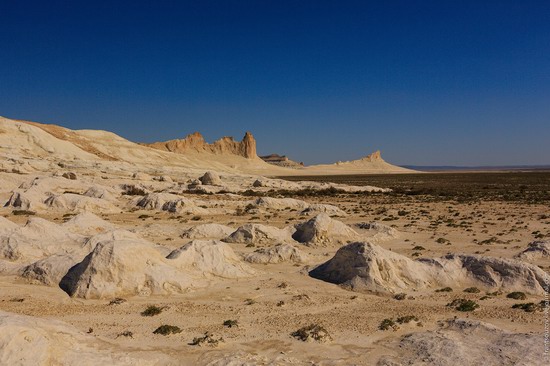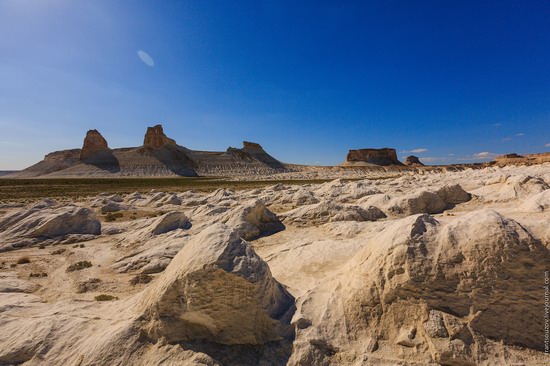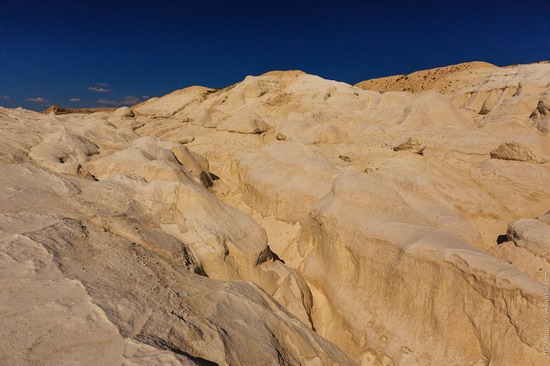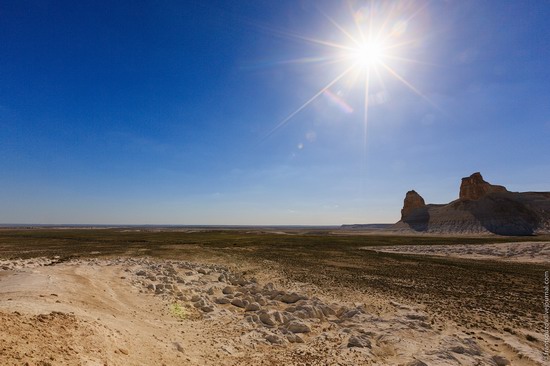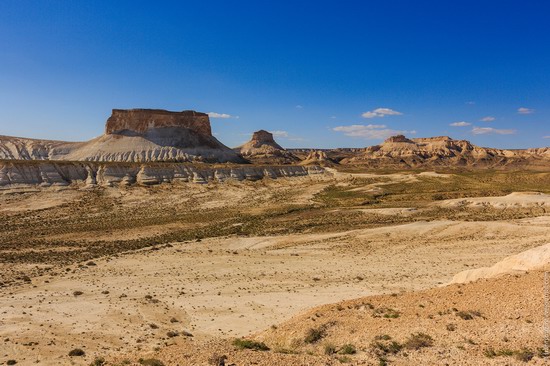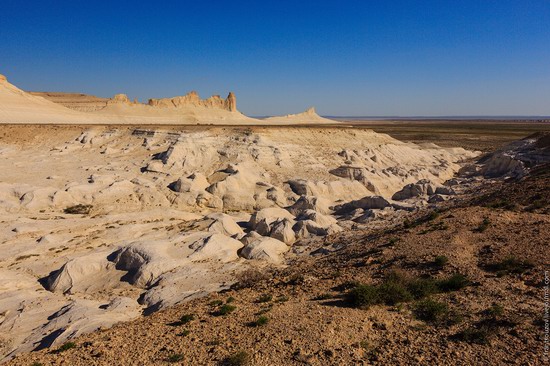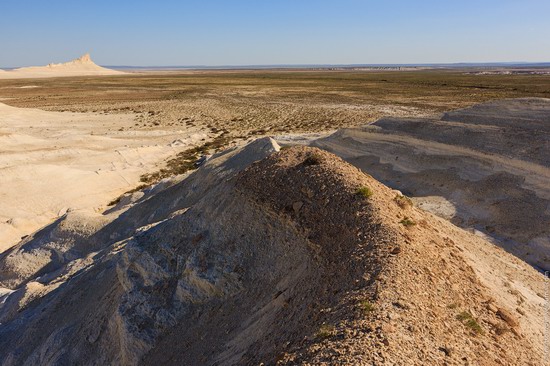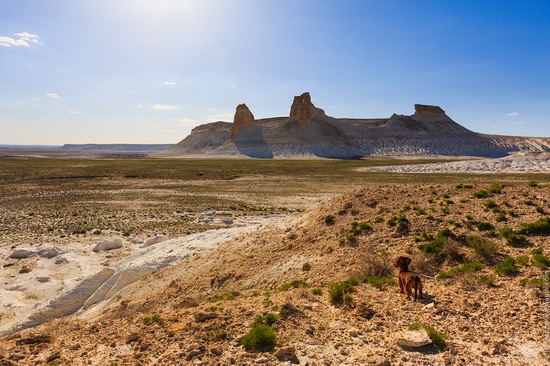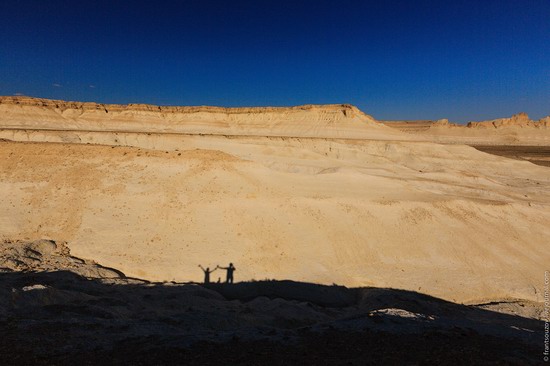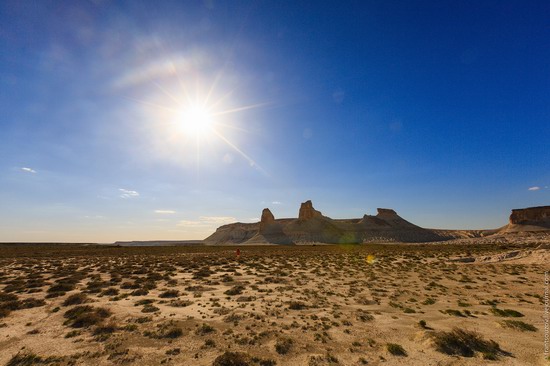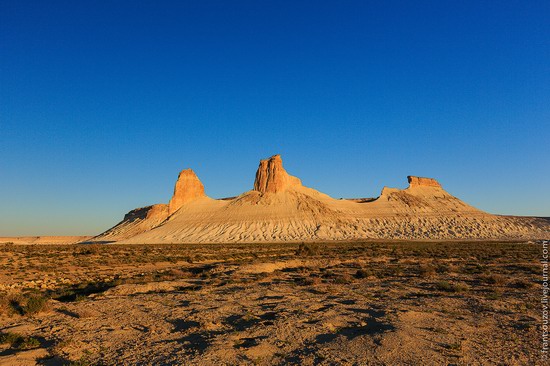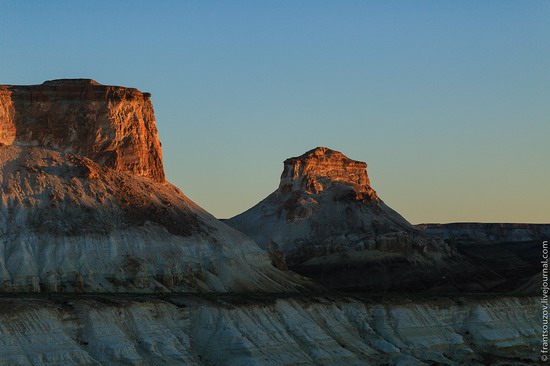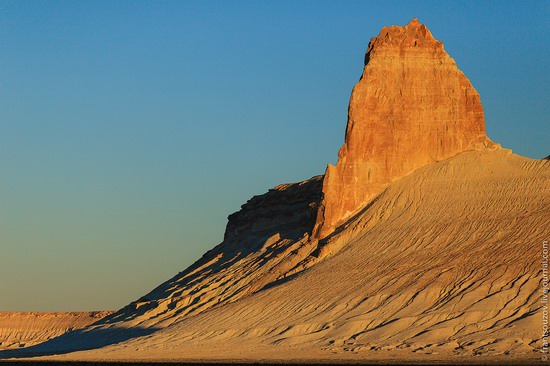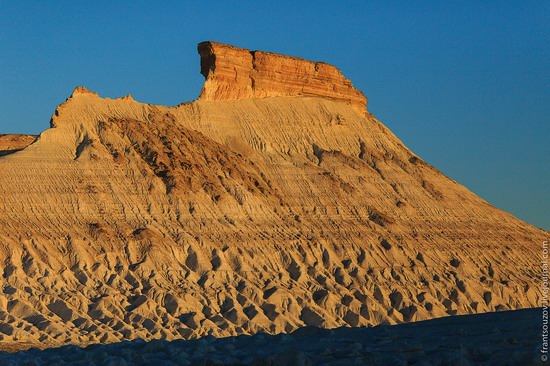 Tags: landscapes · Mangystau oblast
No comments yet.