Park of 28 Panfilovtsev is a city park with an area of 18 hectares located in Medeu district of Almaty. Founded in the 1870s, this park in a complex with surrounding buildings is one of the most picturesque city-planning ensembles of Almaty.
The park is a monument of history, architecture and landscape art and is included in the Almaty State Historical, Architectural and Memorial Reserve. Park of 28 Panfilovtsev on Google Maps. Photos by: Andrey Kirnov.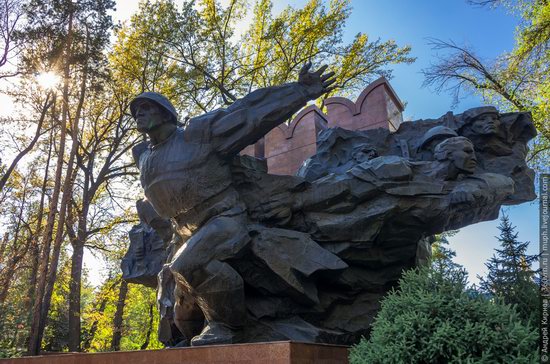 The park received its present name in 1942 – in honor of the soldiers of the 316th Infantry Division (subsequently the 8th Guards Division) under the command of Major-General I.V. Panfilov, which was formed in Almaty in July-August 1941 and defended Moscow in late 1941.
The inscription on the Memorial of Glory: "Russia is vast, but there is nowhere to retreat, Moscow is behind us!"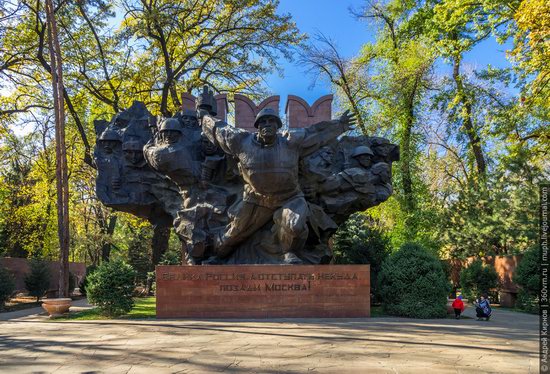 The Memorial of Glory consisting of four parts was built to the 30th anniversary of Victory in 1975.
The central part named "Feat" captured the images of the soldiers who defended Moscow.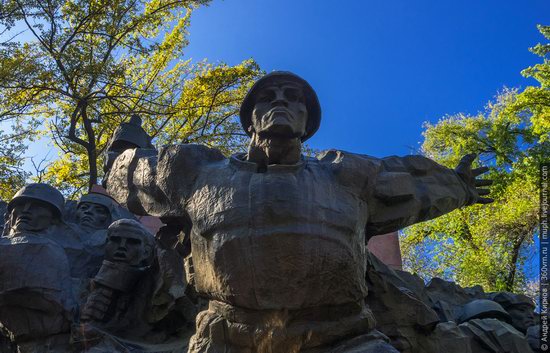 The relief "Oath" located on the left was dedicated to young fighters for Soviet power in Kazakhstan.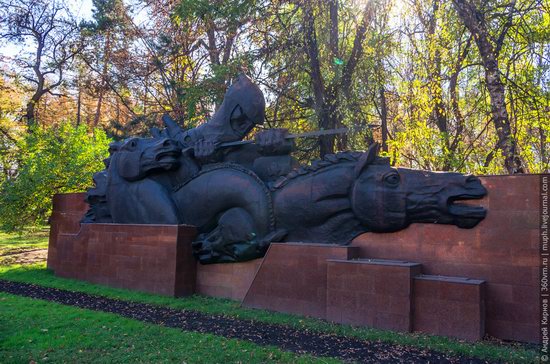 On the right there is the composition "Trumpeters of Glory", and at the Eternal Flame – massive cubes of labradorite, under which the capsules are immured with land delivered from the hero cities of the war.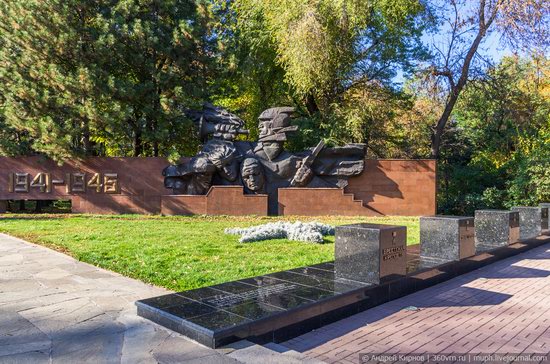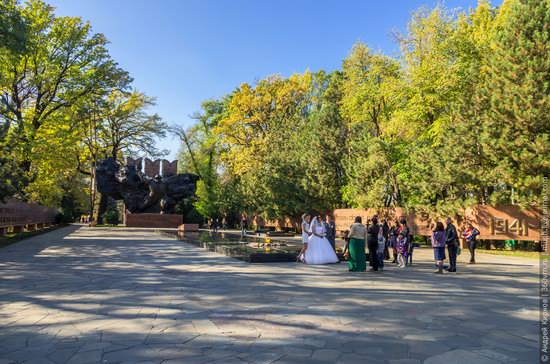 Another attraction of this park is the Ascension Cathedral (1904-1907) of the Russian Orthodox Church located in its center. The height of this unique wooden structure is 54 meters.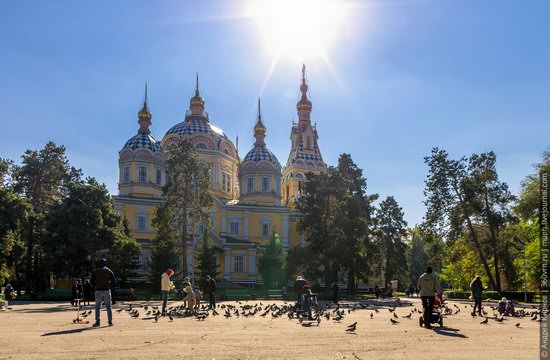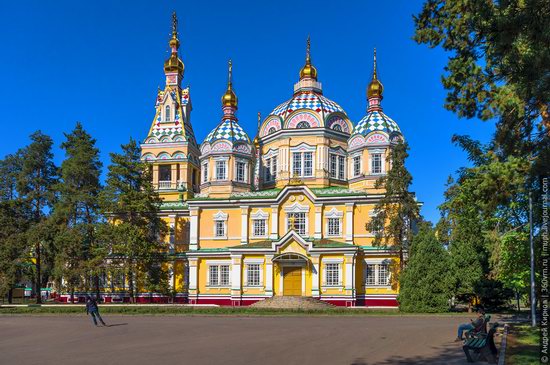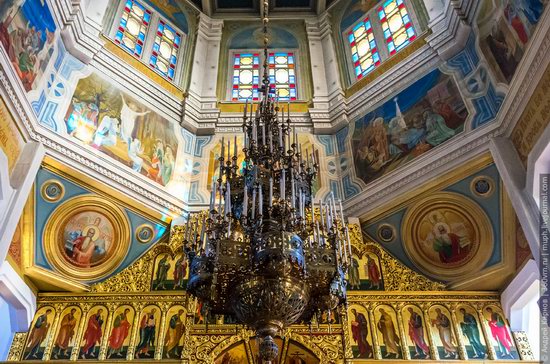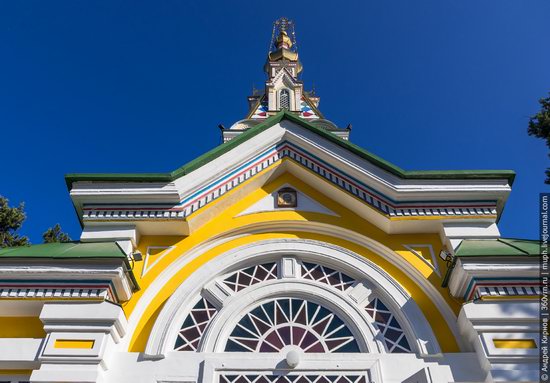 Museum of Folk Musical Instruments named after Ykylas was opened in the former House of Officers' Assembly (1908) in 1980. The building is included in the list of monuments of history and culture of national importance of Kazakhstan.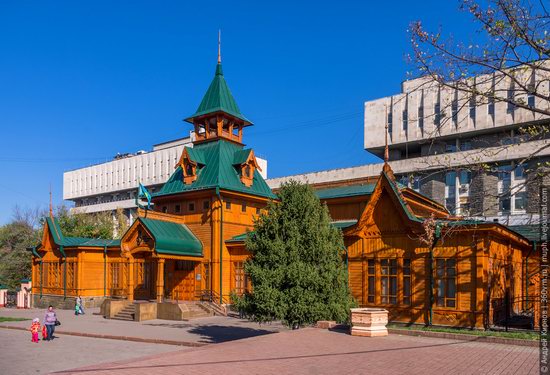 Here you can find more than 1,000 exhibits, over 60 types and varieties of Kazakh folk musical instruments.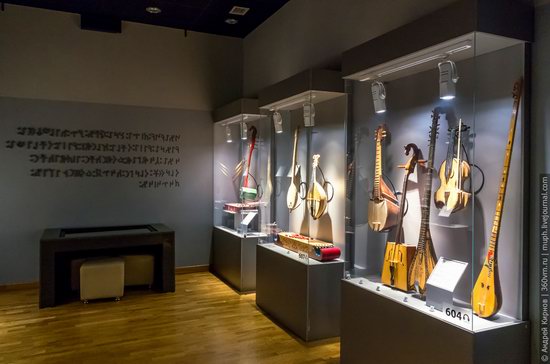 Tags: Almaty city
1 comment