The Asy Plateau is located in the south of Almaty Oblast at an altitude of about 2,200-2,750 meters above sea level. In the distant past, it was a place through which the routes of caravans from Europe and Central Asia to China and India ran.
The Asy-Turgen observatory can be found at the western end of the plateau. Today, this place is used as a summer pasture and attracts tourists. The Asy Plateau on Google Maps. Photos by: Sergey Terekhov.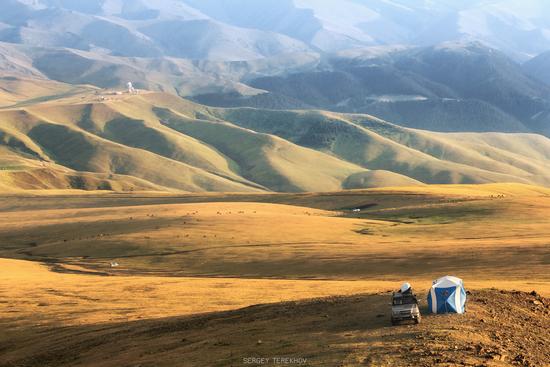 Here you can see bizarre trees, beautiful flowers, picturesque hills, herds of horses, stones overgrown with moss, rivers with crystal clear water.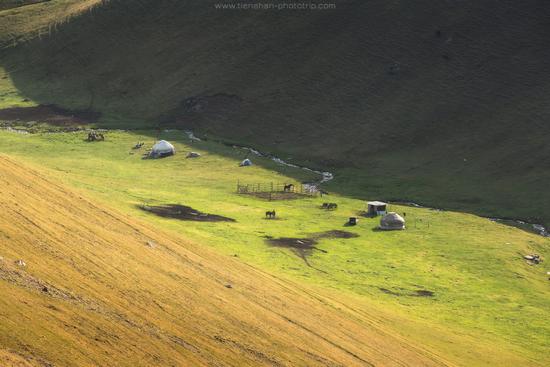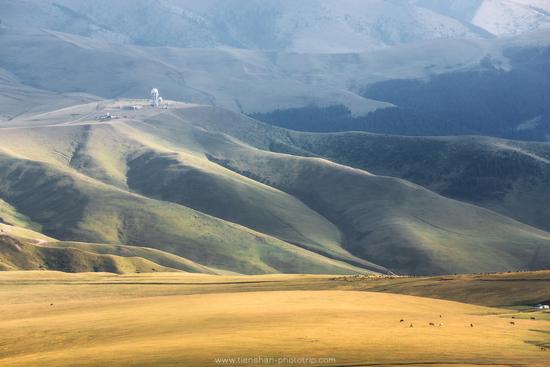 To get to the Asy Plateau from Almaty, you need to drive an off-road vehicle in the southeastern direction of Almaty Oblast along the Kuldzhinsky tract (Almaty-Narynkol highway) and drive to the town of Issyk and pass it.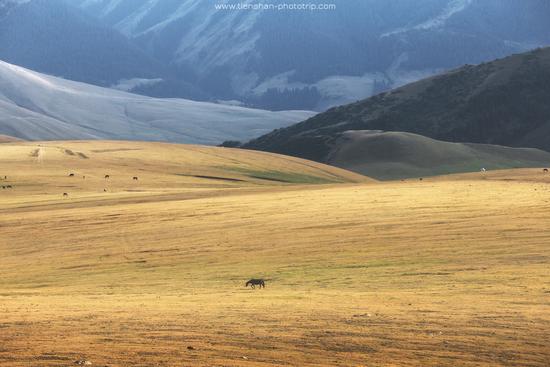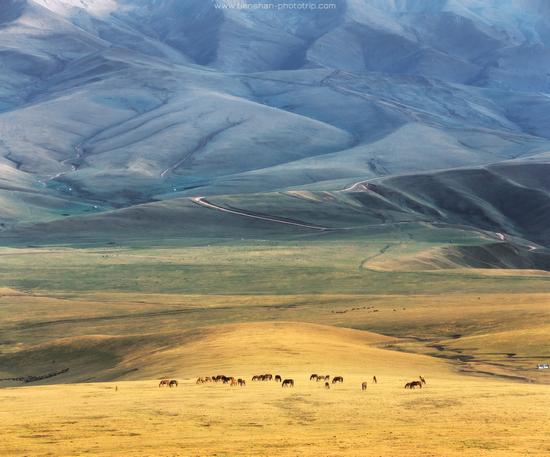 Having reached the village of Turgen, you should turn right in the southern direction, from where the Turgen Gorge begins. The distance to it from Almaty is about 90 km.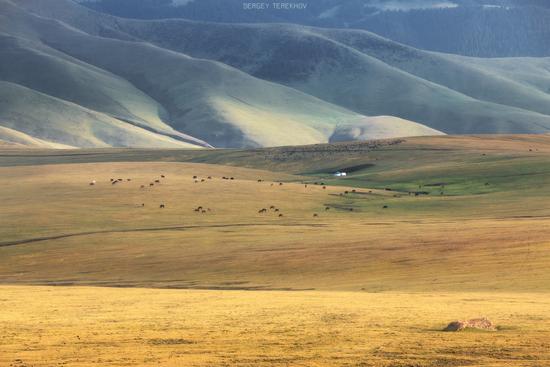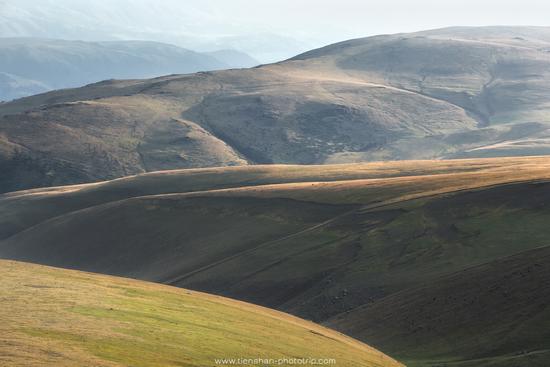 After driving up the gorge, you will have to issue a pass at the checkpoint by paying the environmental fee for entering the Ile-Alatau National Park. The trip to the Asy Plateau will end with driving from the Bartogay Reservoir to the Almaty-Narynkol highway.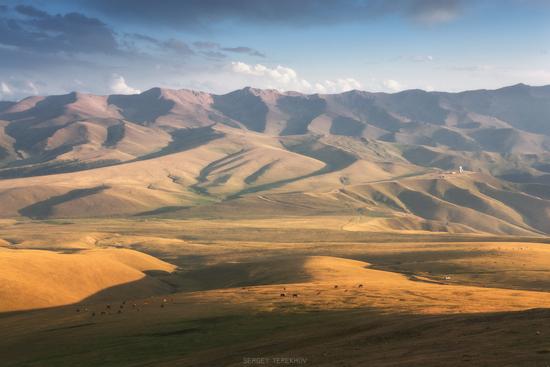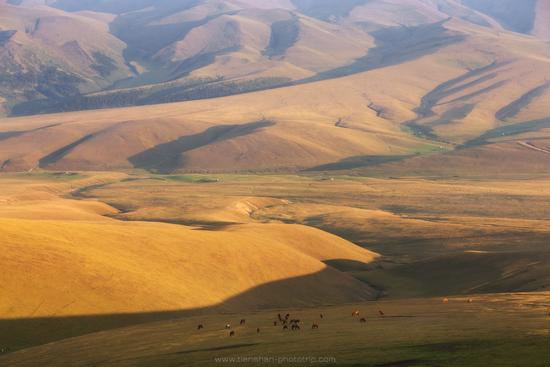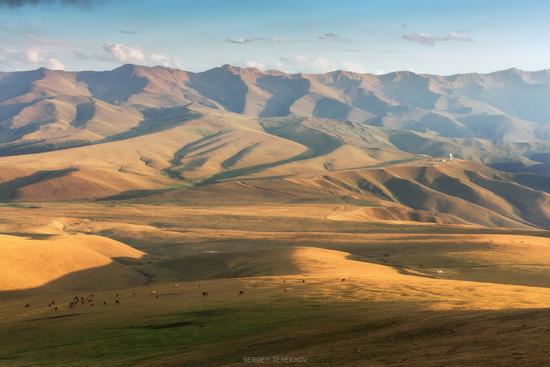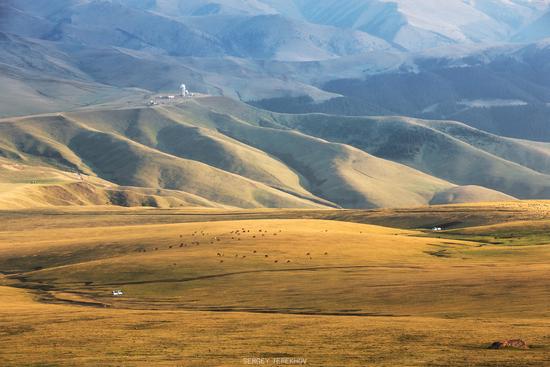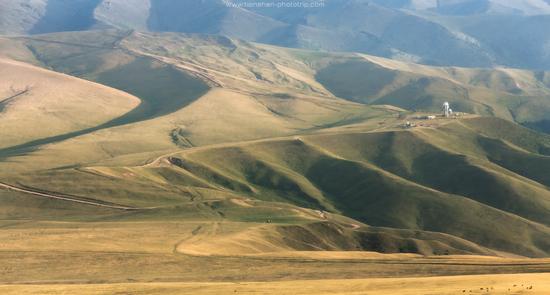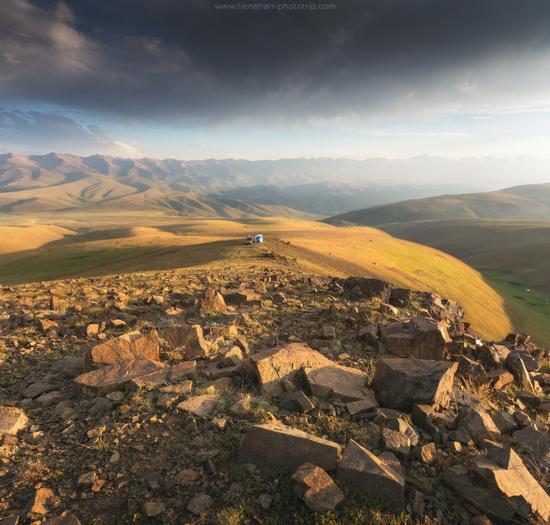 Tags: Almaty oblast
No comments yet.