The chalk mountains of Aktau (literally "white mountains"), located about 260 km northeast of Almaty, is a unique natural monument that is part of the Altyn Emel National Park.
These multi-colored hills formed from bluish-gray sandstone and red clay, interspersed with yellow and pink cornelian, jasper, and white quartz, look like a layer cake. The height of the geological deposits reaches hundreds of meters. The Aktau Mountains on Google Maps. Photos by: Sergey Terekhov.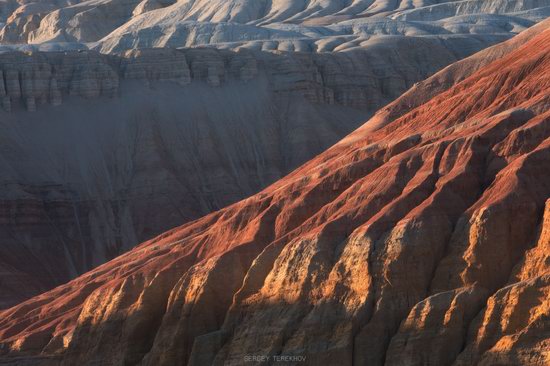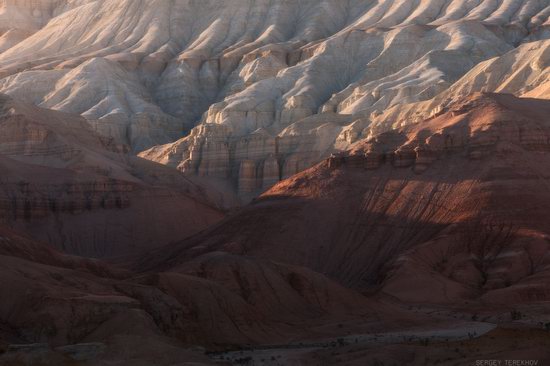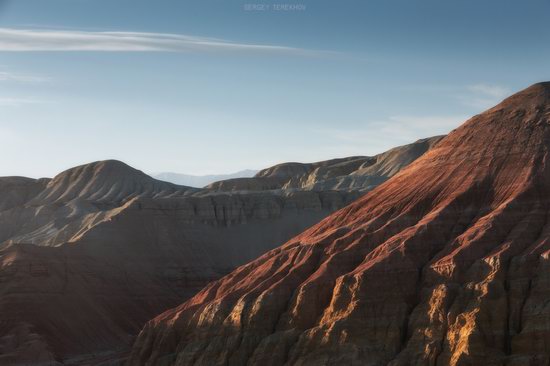 The bizarre shape of gorges, rocks, and canyons turns the Aktau Mountains into labyrinths. From afar, the hills resemble castles, towers, and columns. Such a picturesque relief is the result of weathering and erosion that has occurred over millions of years.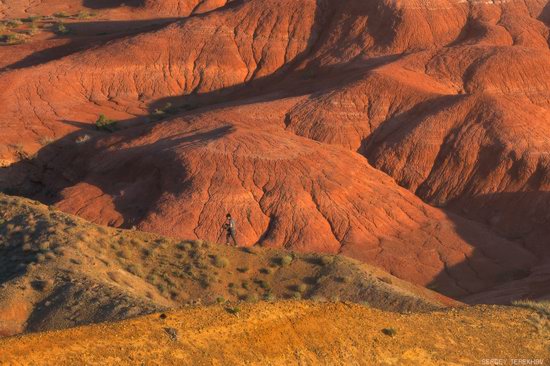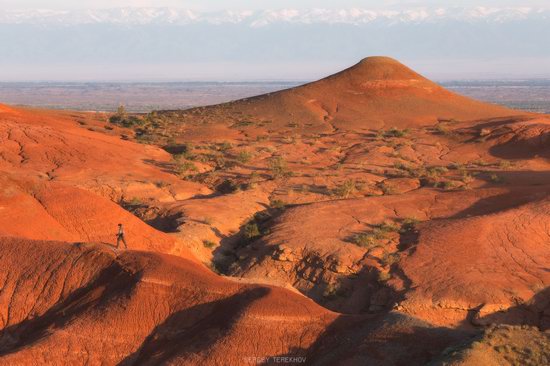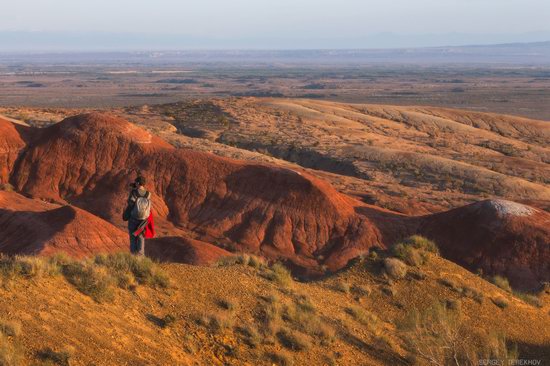 The Aktau Mountains is one of the largest paleontological deposits in the world. The fossilized remains of ancient plants and animals – giant rhinos, crocodiles and turtles that lived on the territory of present Kazakhstan about 30 million years ago – were found here.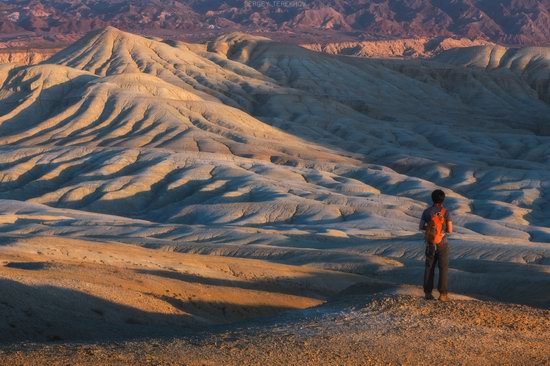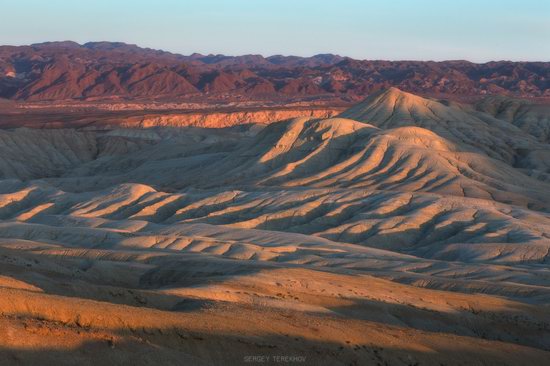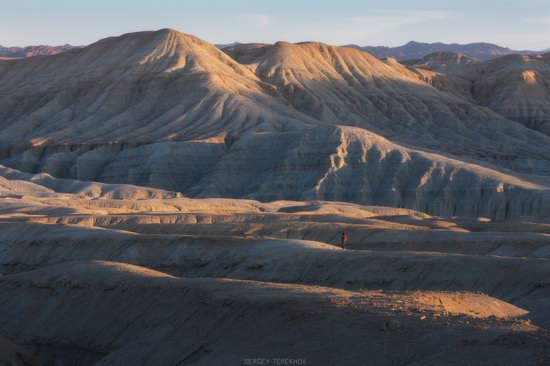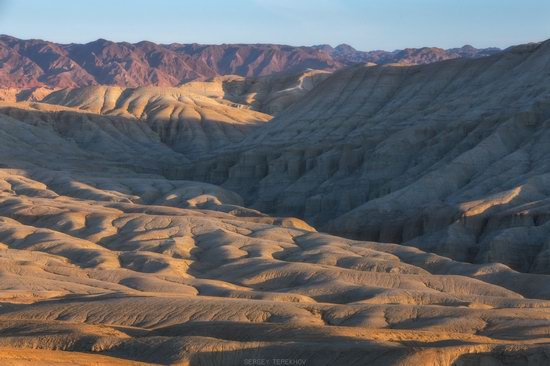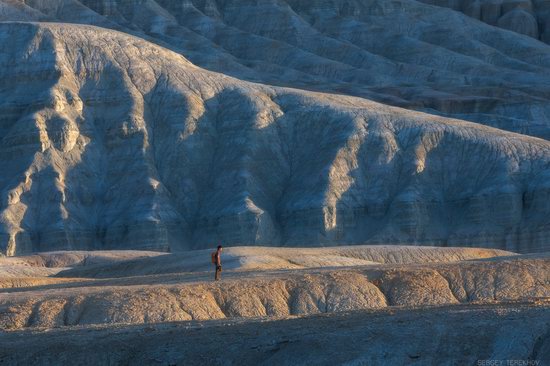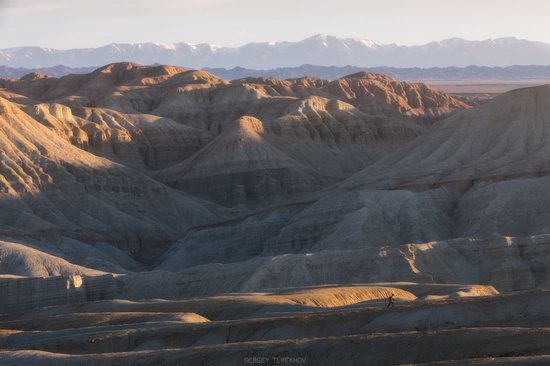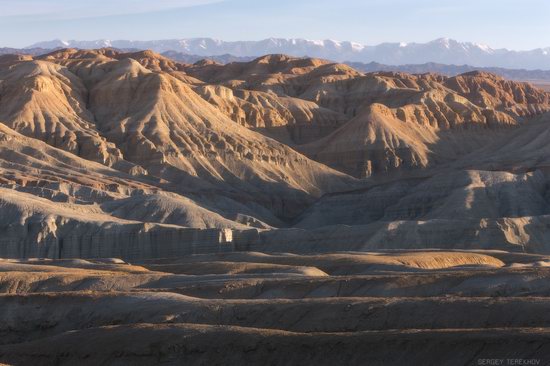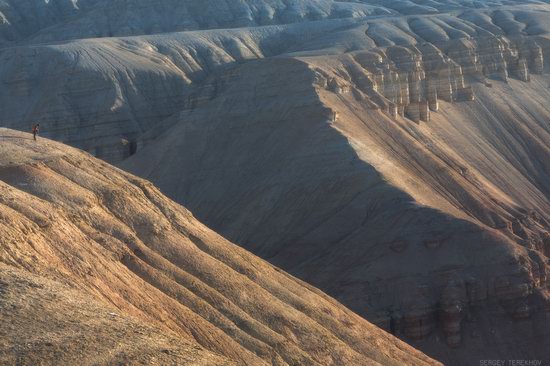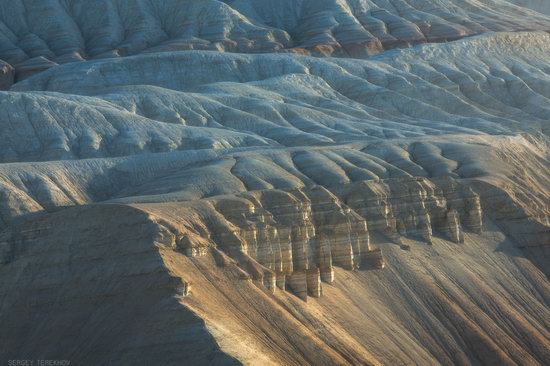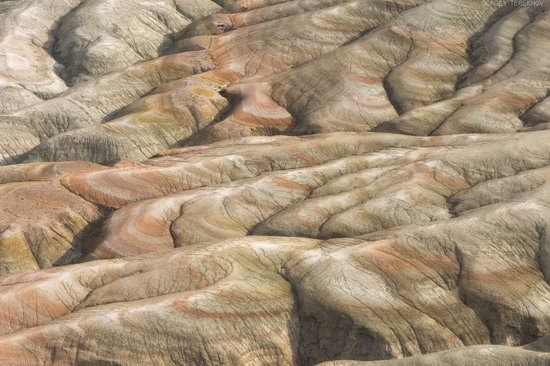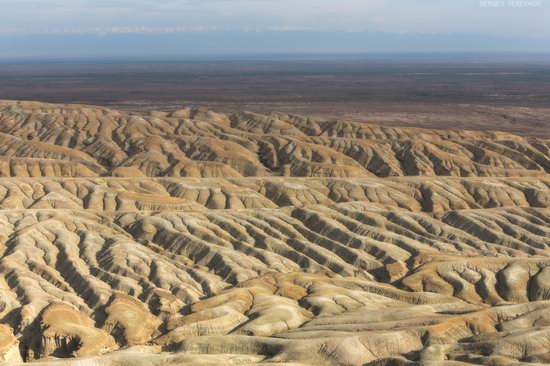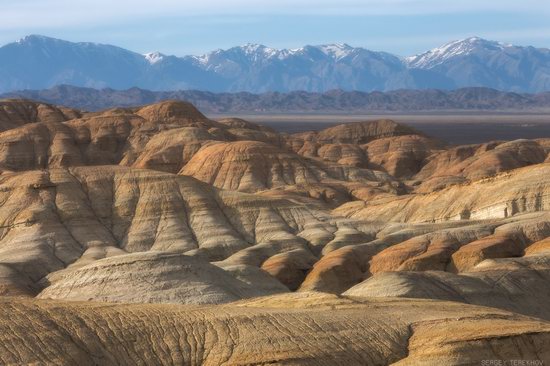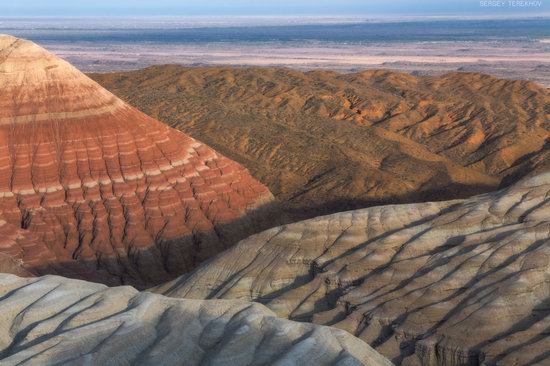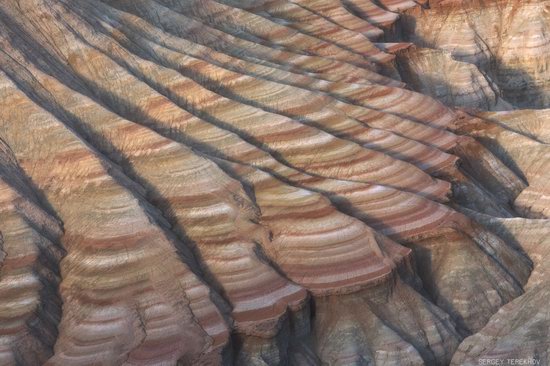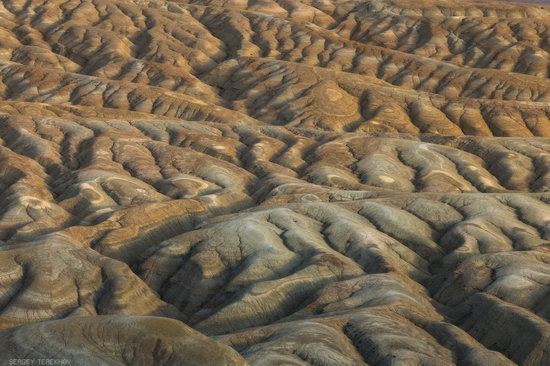 Tags: Almaty oblast
No comments yet.