Singing Dunes is a mountain of sand of light colors, has a length of 3 km and a height of 150 m. The dune is located in the National Park Altyn-Emel in Almaty oblast of Kazakhstan, 182 km north-east of Almaty.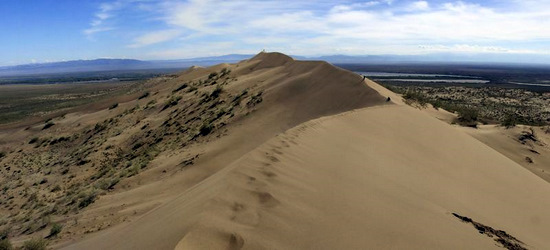 Singing Dunes is a phenomenon of nature, famous for the fact that when the weather is dry the sand dune emits a sound similar to the tune of organ. Also the dune is known for the beautiful views overlooking the surrounding countryside. Singing Dunes is a popular tourist attraction.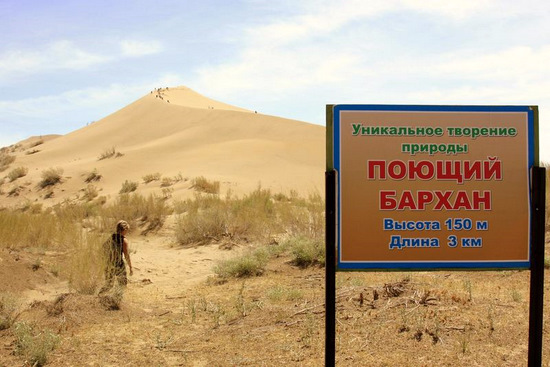 Singing sands caused a lot of folk superstitions from ancient times. In the legends the singing sands of the desert are explained by the activities of spirits, imaginary animals, sound of the bells of the buried cities, powerful and raging underground rivers and a lot of other unusual causes. The photos were taken by Semyonova.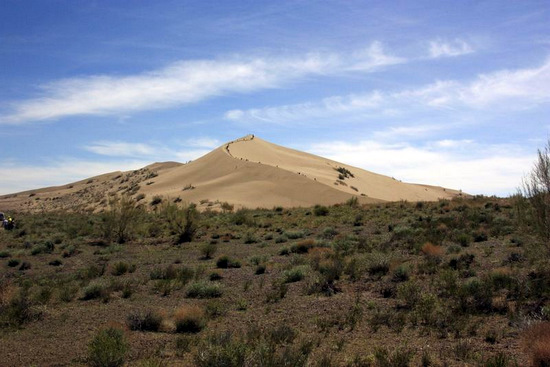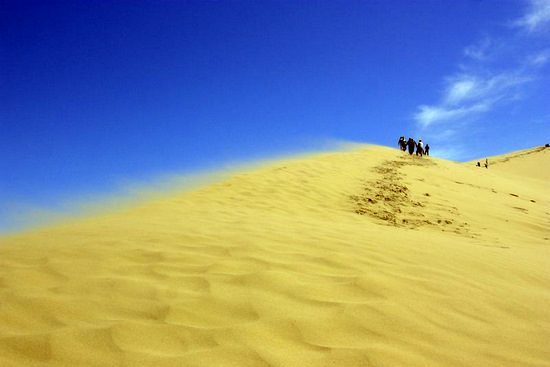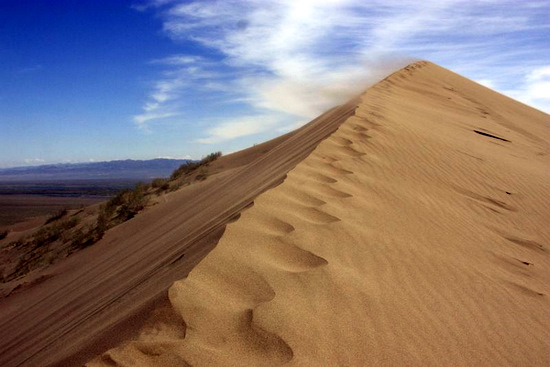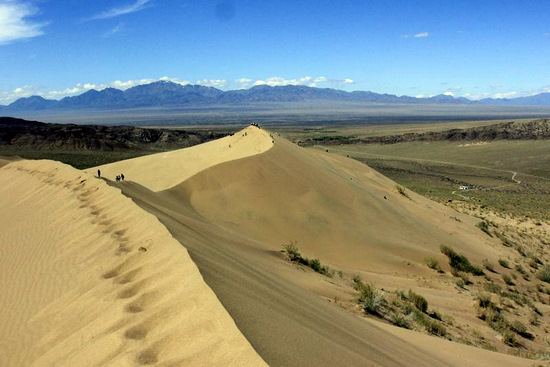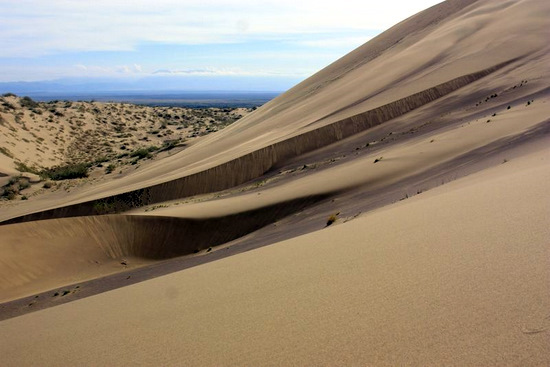 Tags: Almaty oblast · Singing Dunes
No comments yet.