The Karynzharyk depression is located almost entirely in the territory of the Ustyurt State Nature Reserve in the southwestern part of the Mangystau region in Western Kazakhstan.
The distinctive feature of this area are the five remnant mountains, towering more than 150 meters in the midst of the salt plain. Three of them stand close to each other, locals call these mountains "Three Brothers".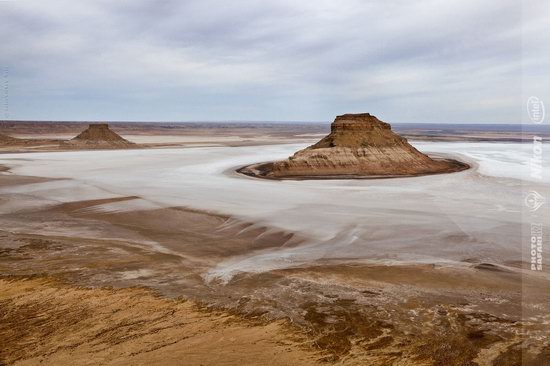 The depression reaches minus 75 meters above sea level and separates the Ustyurt plateau and the Mangyshlak peninsula. The length of the depression from east to west is 85 kilometers. Karynzharyk on Google Maps. Photos by: Ilia Afanasieff.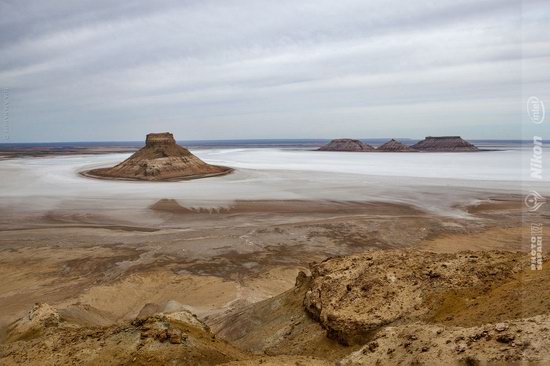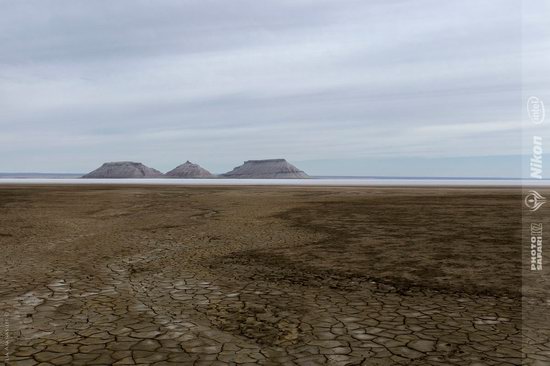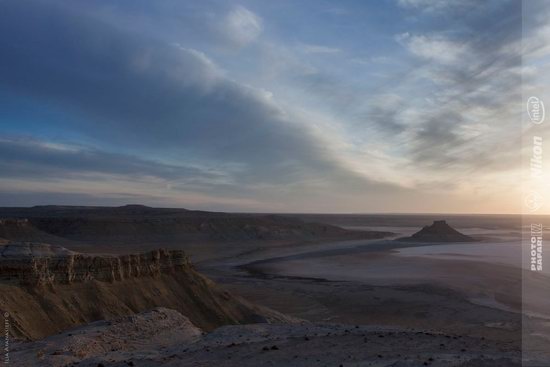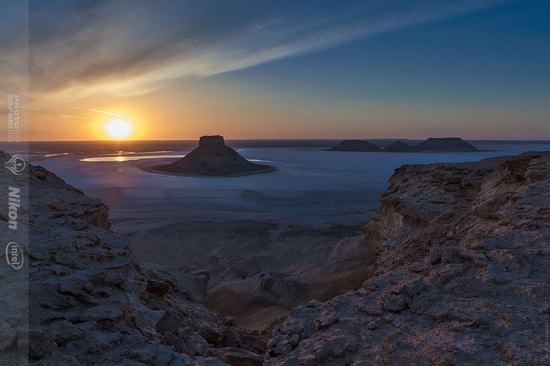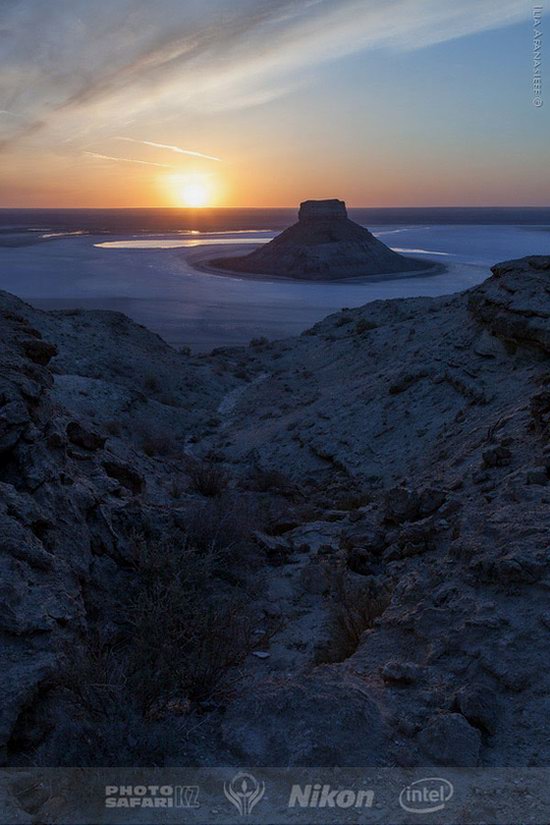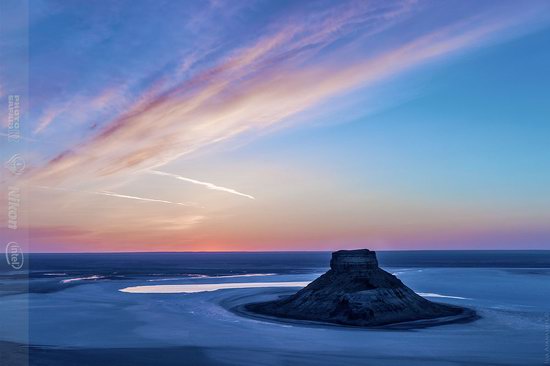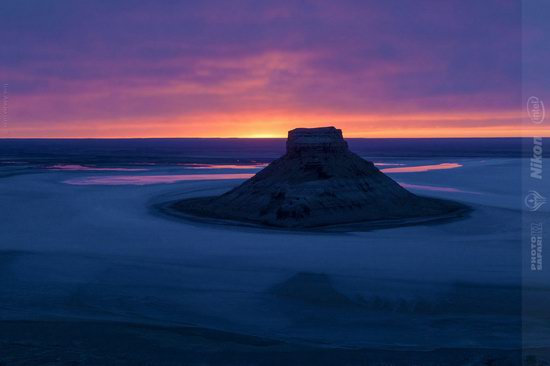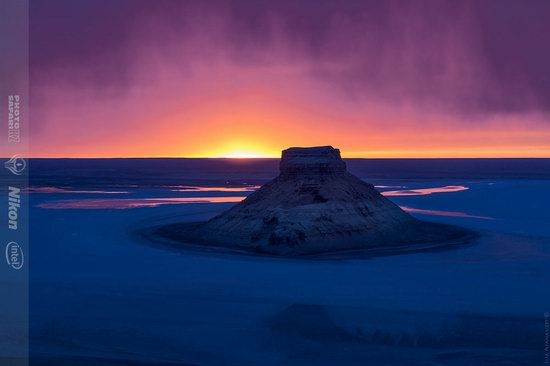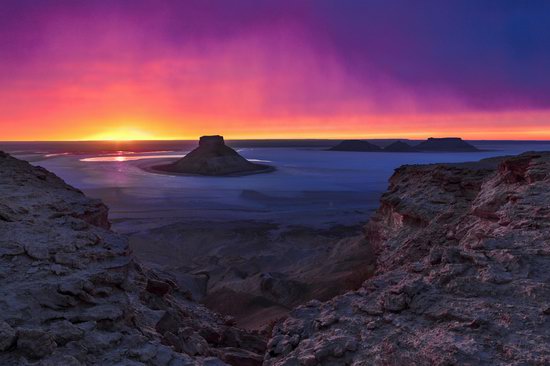 Tags: Mangystau oblast
No comments yet.