Tuzkol is a small mountain lake located at an altitude of 1,950 meters above sea level in the south-east of the Almaty region, about 310 km from Almaty. The name of the lake means "salty" in the Kazakh language.
The salinity of Lake Tuzkol varies with the seasons of the year. It can reach almost the same level as in the Dead Sea in Israel or Great Salt Lake in the United States. Tuzkol is the saltiest mountain lake in Kazakhstan.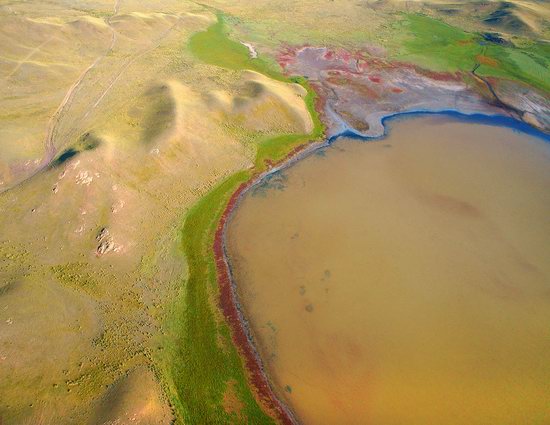 In clear weather you can see the majestic peaks of the Tien Shan – Khan Tengri (7,010 m) and Pobeda (7,439 m).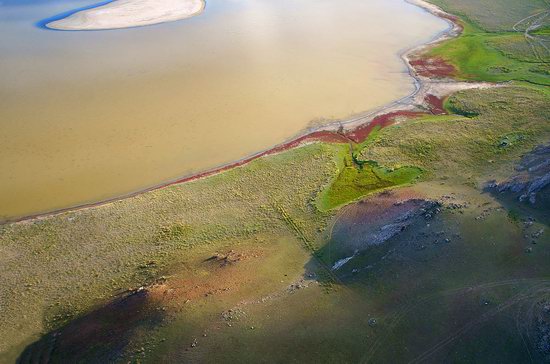 According to the legend, there was a Buddhist temple on the shore of Tuzkol. When the monks left the temple, they threw a statue of the Golden Buddha into the lake. Since that time the water in certain places and in special time of the year becomes golden. Lake Tuzkol on Google Maps. Photos by: Boris Rezvantsev.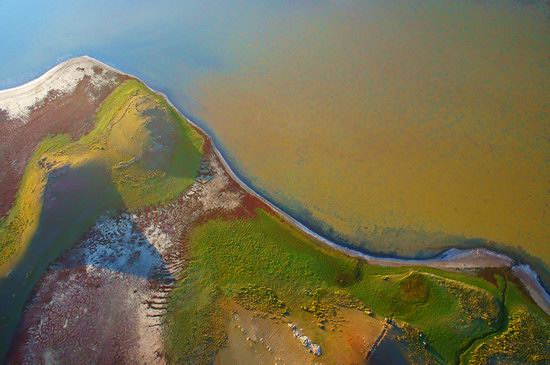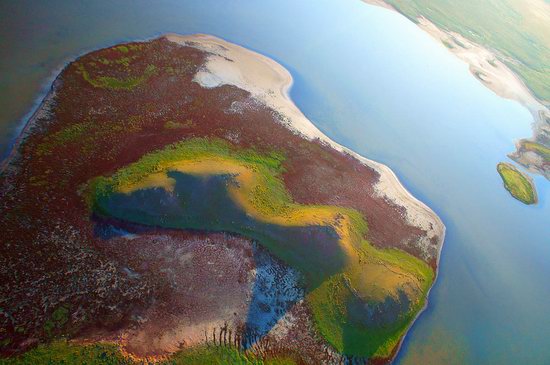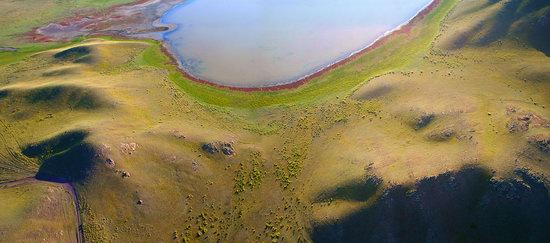 Tags: Almaty oblast
No comments yet.