Trans-Ili Alatau or Ile Alatau is a mountain system located in the northwest of the Tien Shan (on the border of Kazakhstan and Kyrgyzstan). It is the most northern mountain range of the Tien Shan.
These mountains are rich with numerous glaciers and lakes that increase the risk of mudflows creating a hazard to the settlements located at the foot of the mountains, including the city of Almaty. That's why regular monitoring of Trans-Ili Alatau is conducted from the air. Photos by: Grigoriy Bedenko.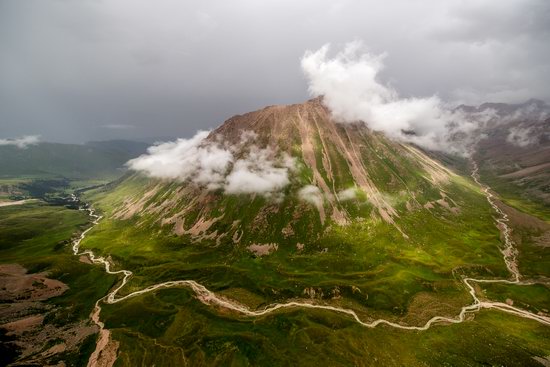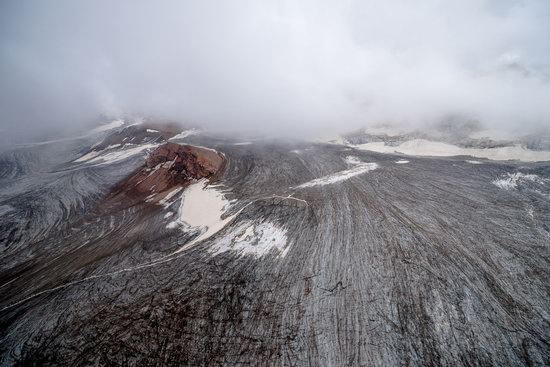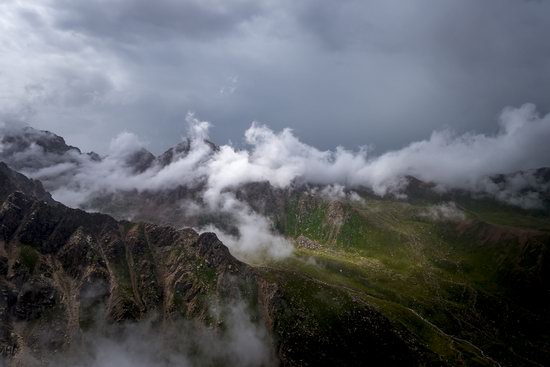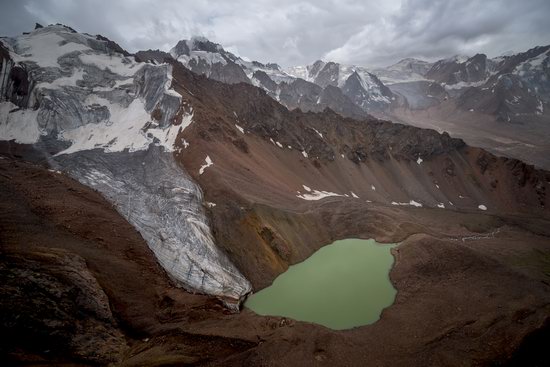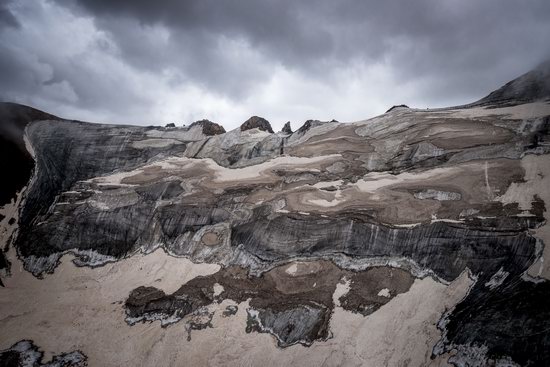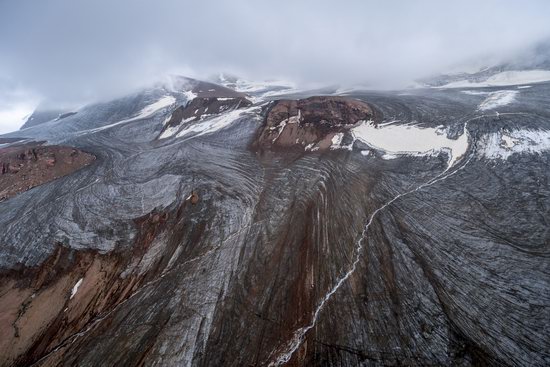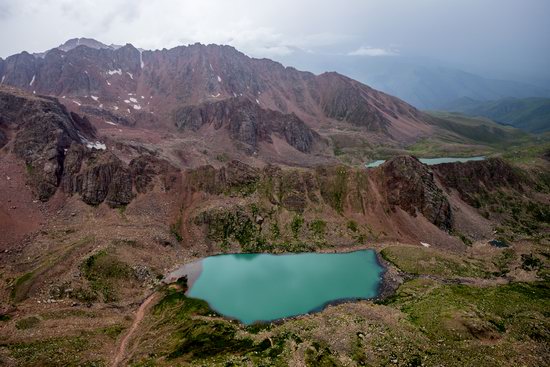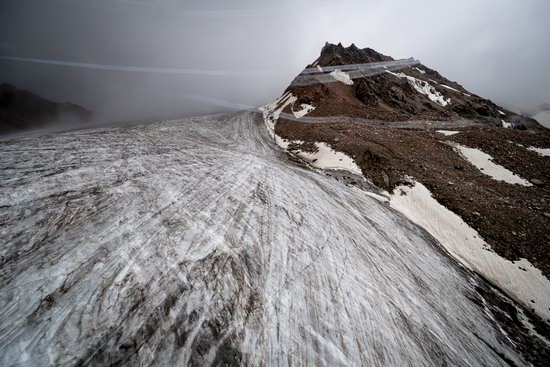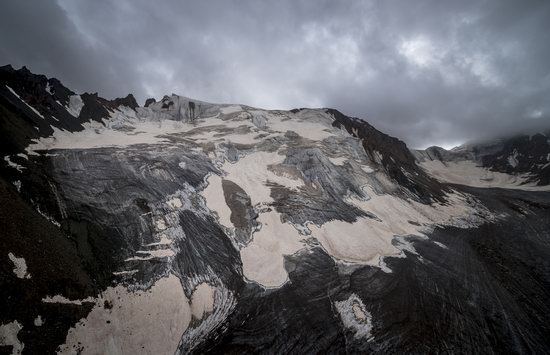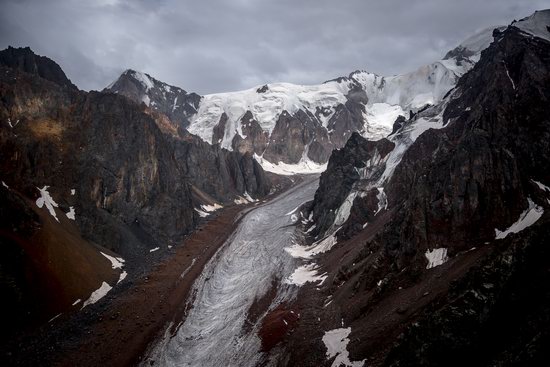 Let's fly over the glacier at extremely low altitude.
Tags: Almaty oblast
No comments yet.