Sor Tuzbair is a solonchak (salt marsh) located in the Mangystau region in the south-west of Kazakhstan. Almost the entire territory of this region is covered with saline and deserts, water sources are absent.
This is a picturesque area combining three colors: white – salt, limestone, clouds; blue – the sky; yellow-brown – the color of the soil, which emphasizes the whiteness of salt. Sor Tuzbair is a natural combination of deserts, hills and cliffs. People come here to explore the salt marsh and conquer rocky peaks. Sor Tuzbair on Google Maps. Photos by: Natalya Kozlovskaya.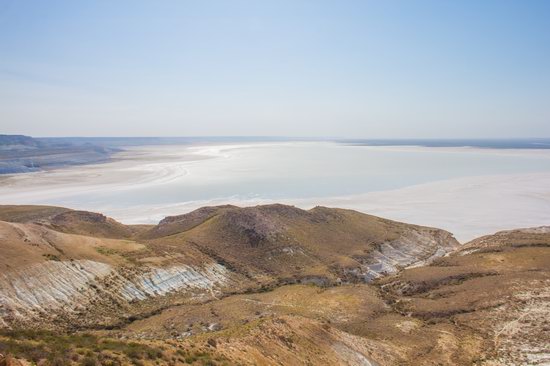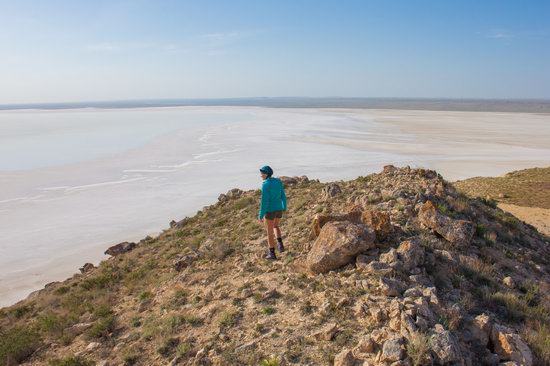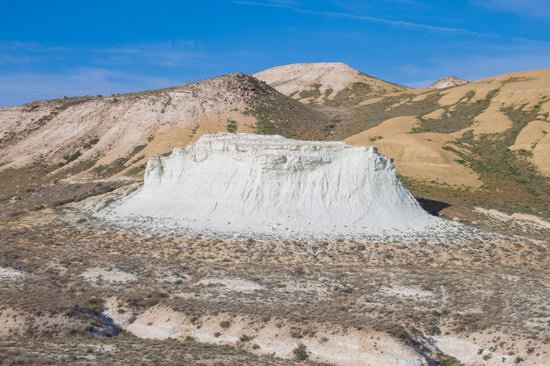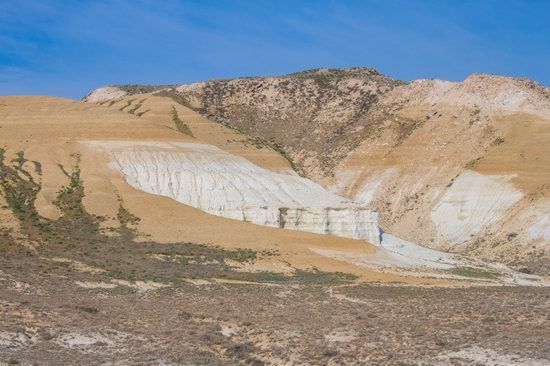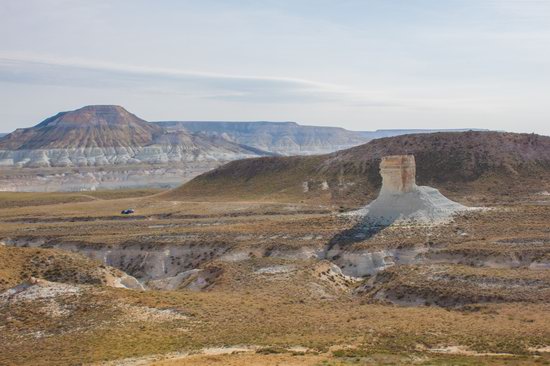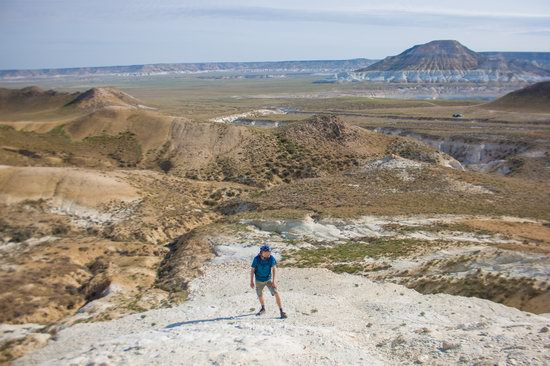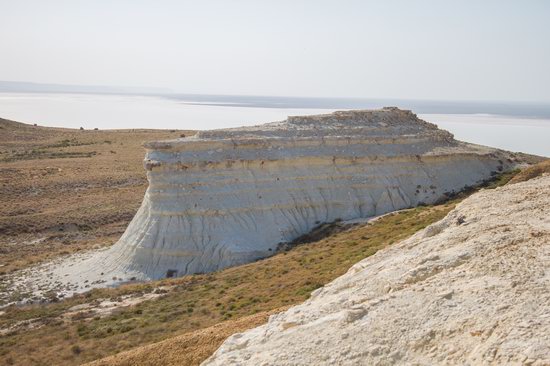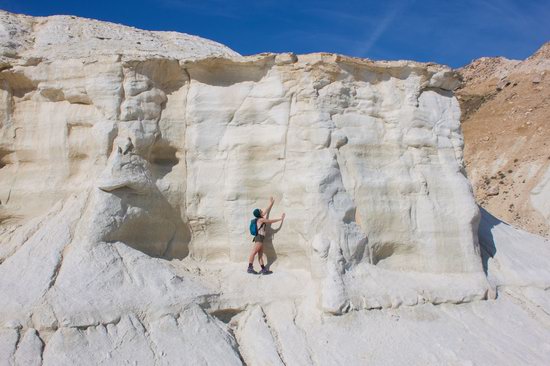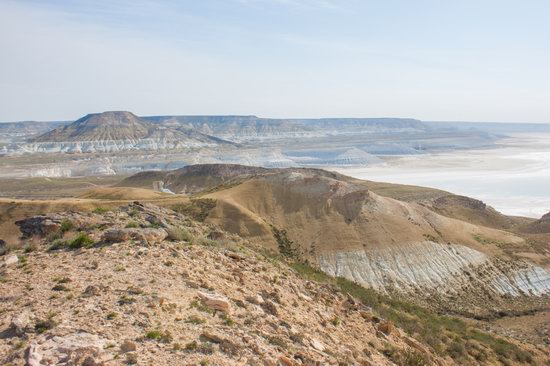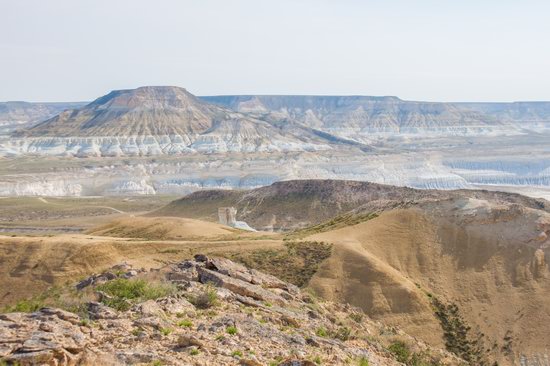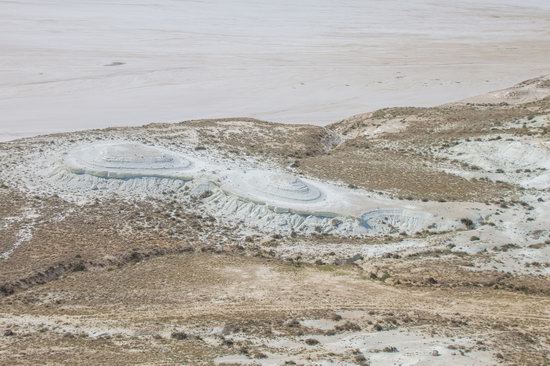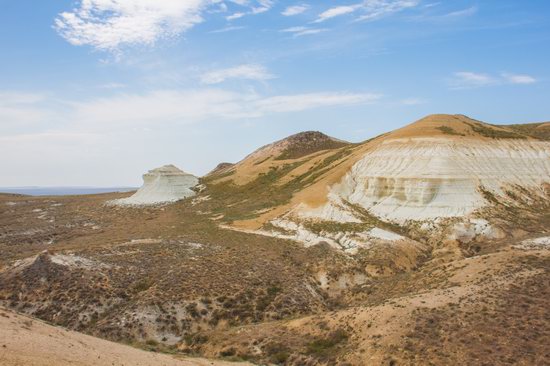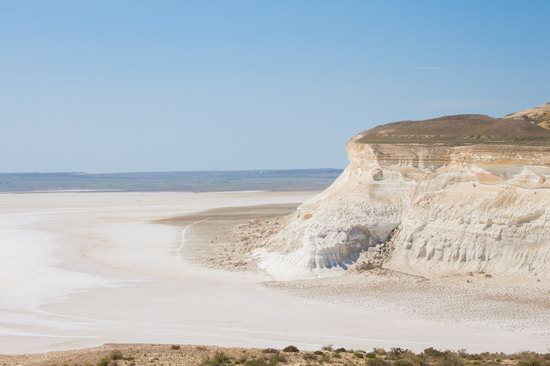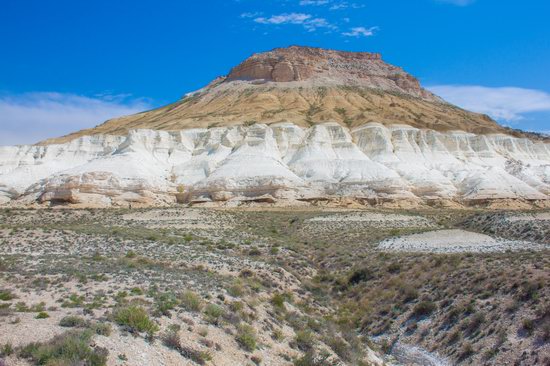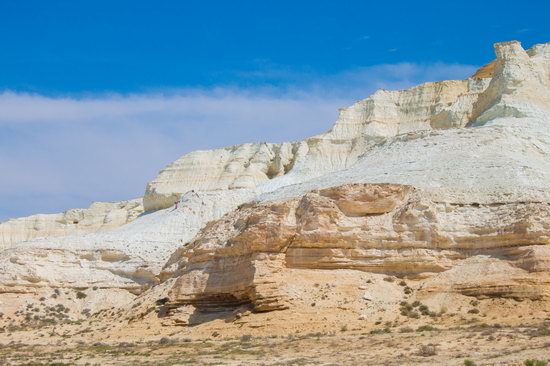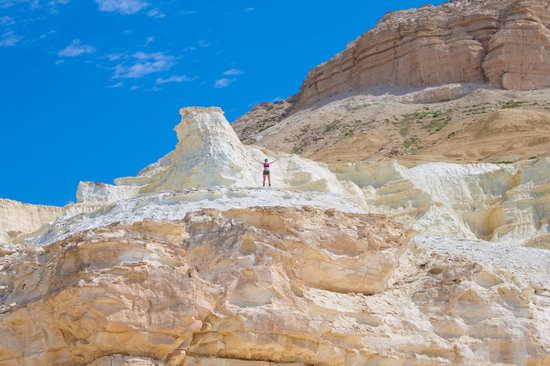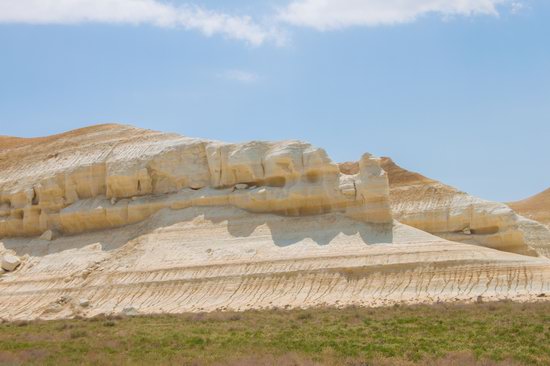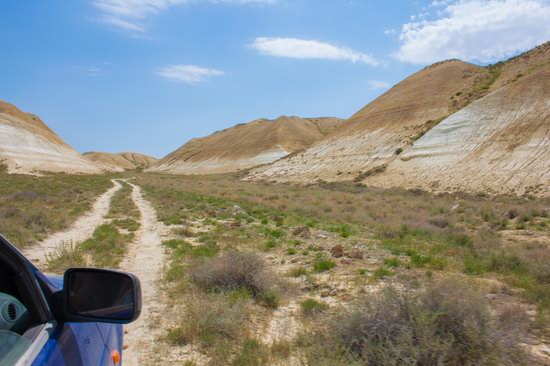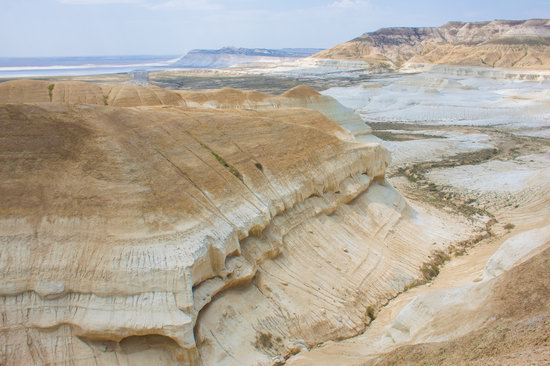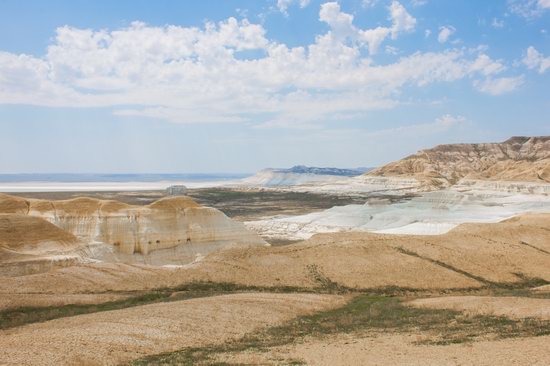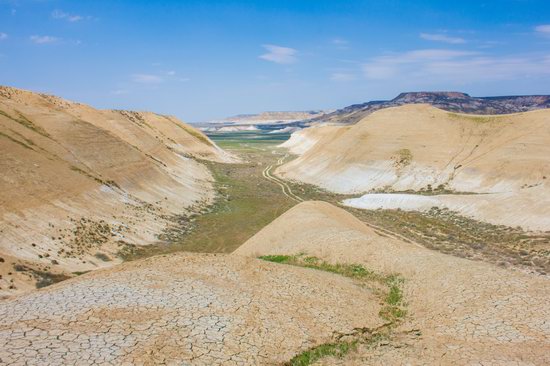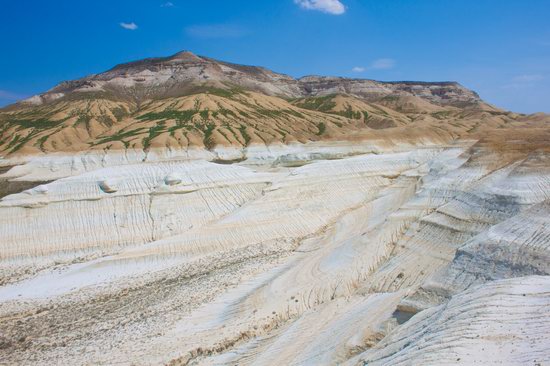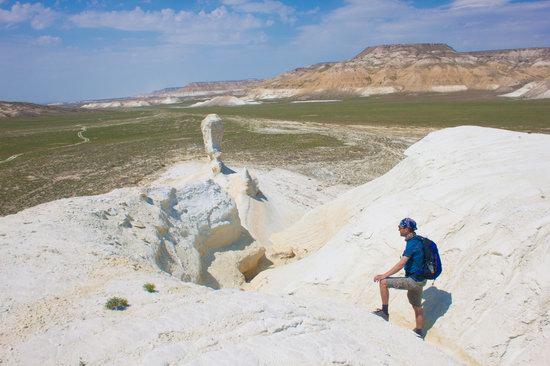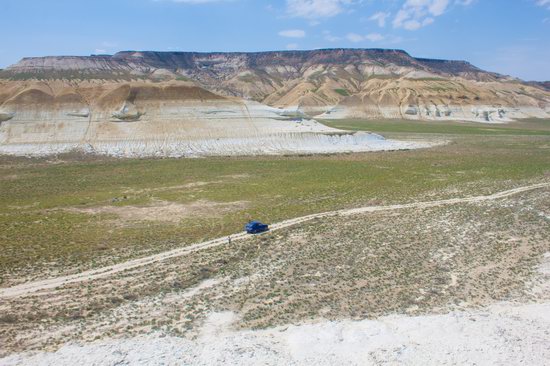 Tags: Mangystau oblast
No comments yet.