Mangyshlak Peninsula is a peninsula on the eastern coast of the Caspian Sea in Kazakhstan. The Mangistau region is located on its territory.
One of the most interesting sights on the peninsula is the valley of stone balls called Torysh. There are several hypotheses of their origin, however the exact cause is still not known. The valley of balls on Google Maps. Photos by: Vladimir Mulder.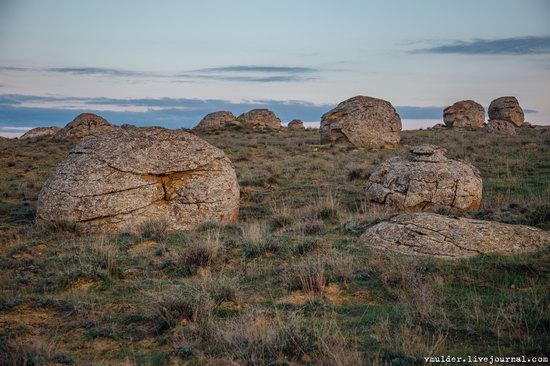 These picturesque and mysterious geological formations have become one of many amazing natural sights of Mangyshlak.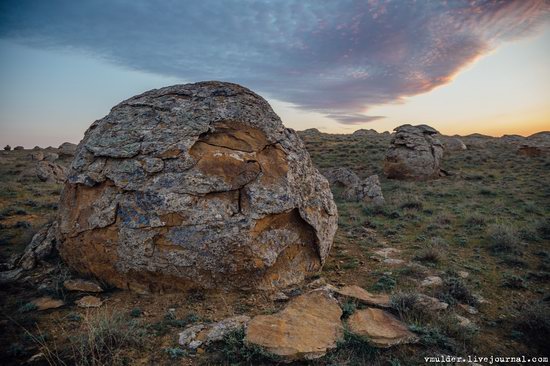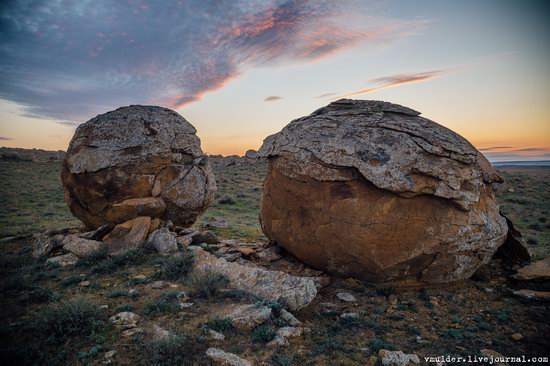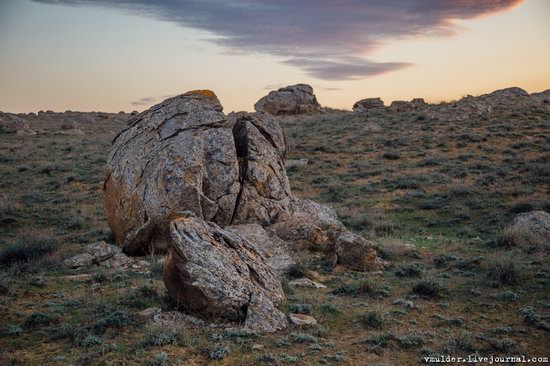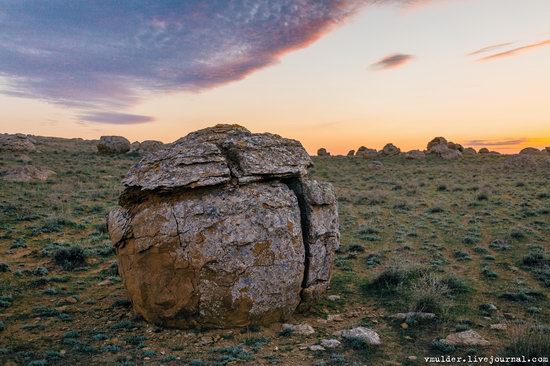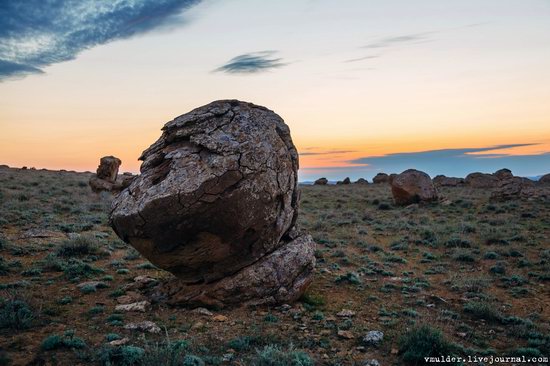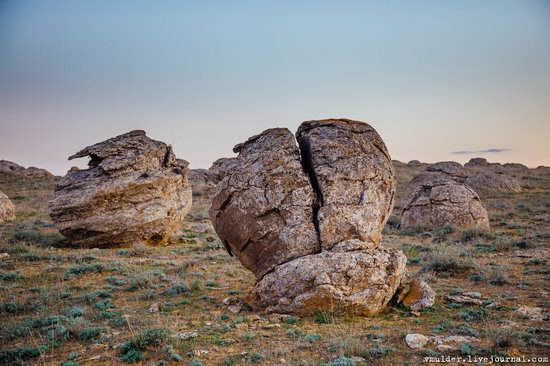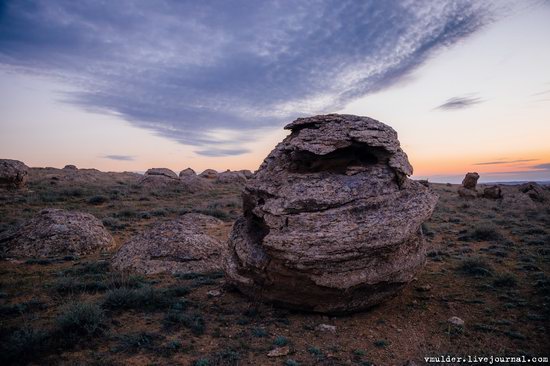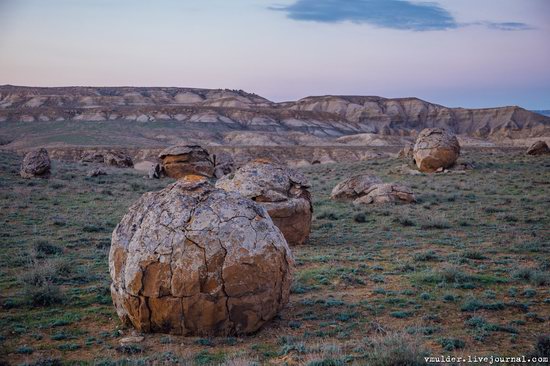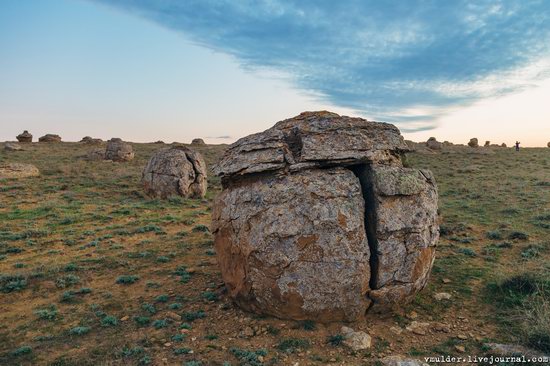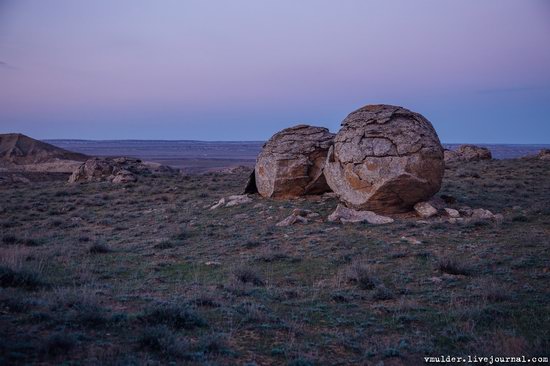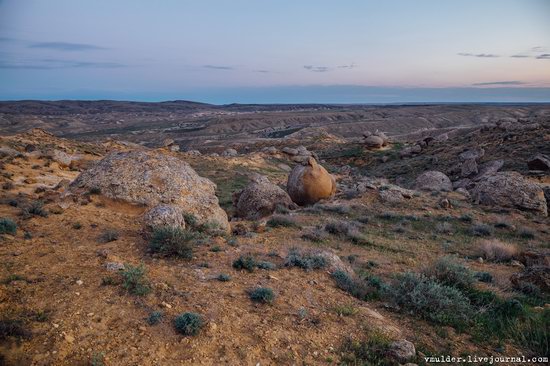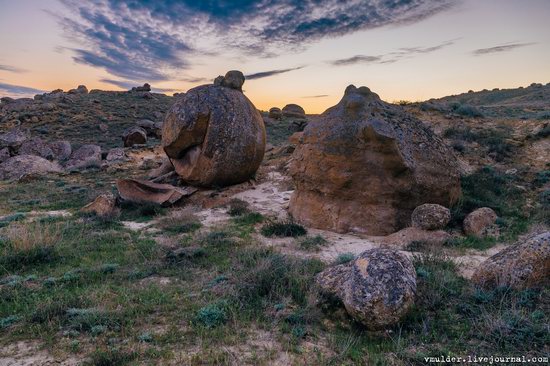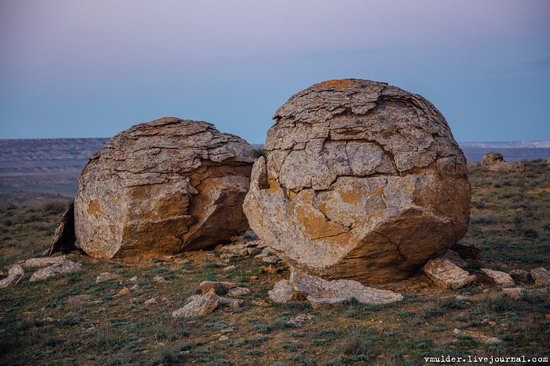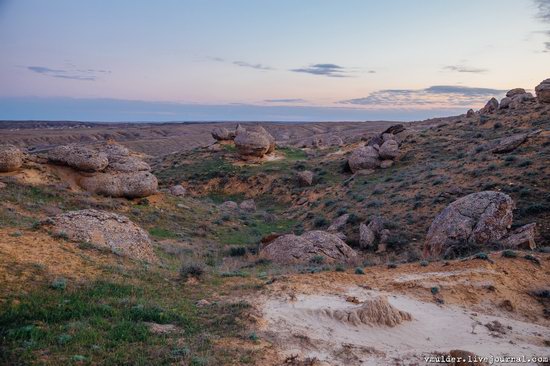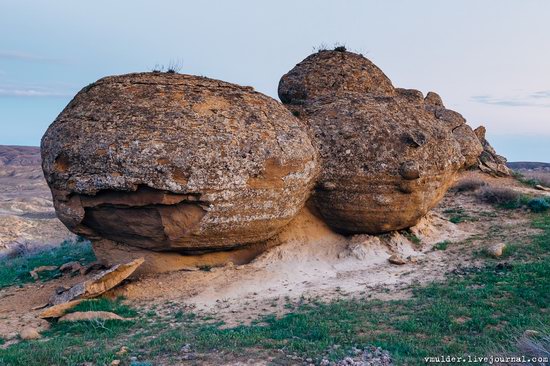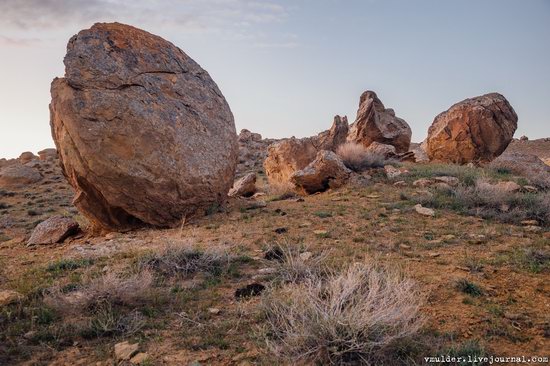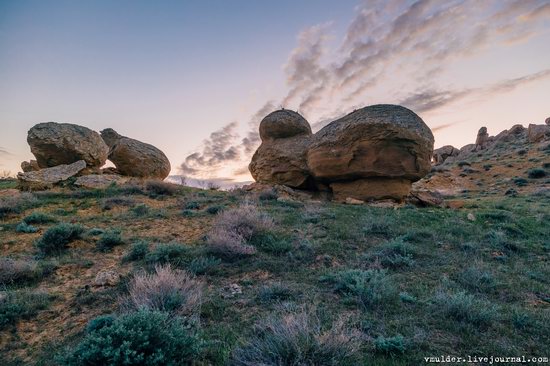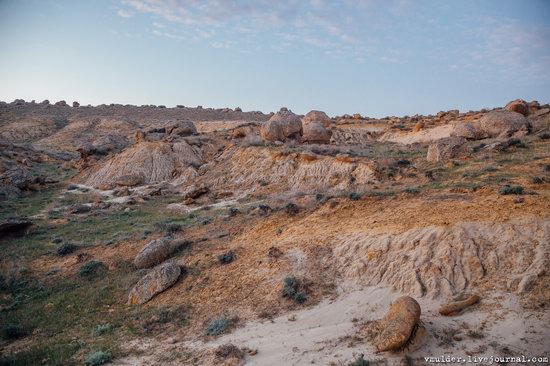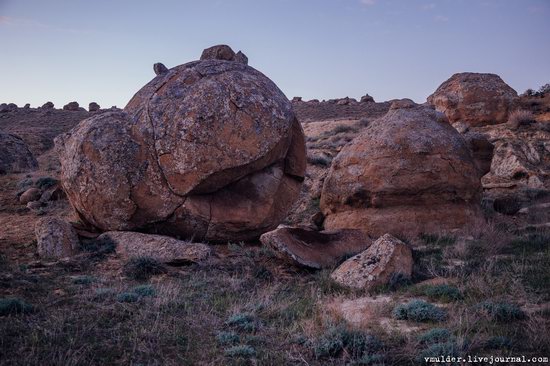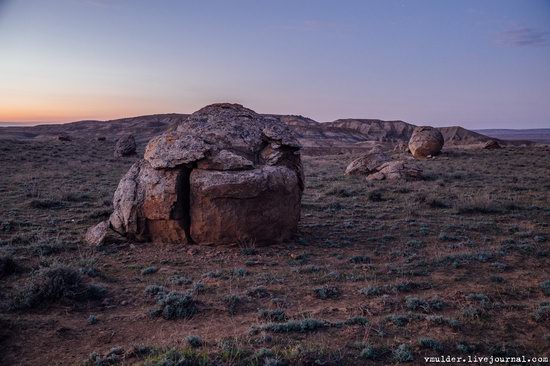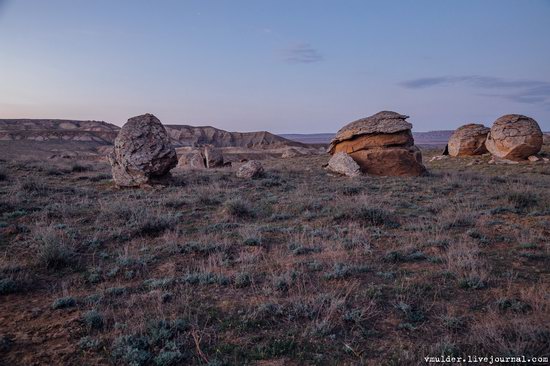 Tags: Mangystau oblast
No comments yet.