Tuzkol Lake – the Dead Sea of Kazakhstan
No comments · Posted by Sergei Rzhevsky in Nature
There is hardly any person who has not heard about the Dead Sea – very salty lake in Israel.
But few people know that there is a similar lake in Almaty region, approximately 310 km from Almaty city. Its name "Tuzkol" is translated as "Salt Lake." Photo by Nikolai Zinoviev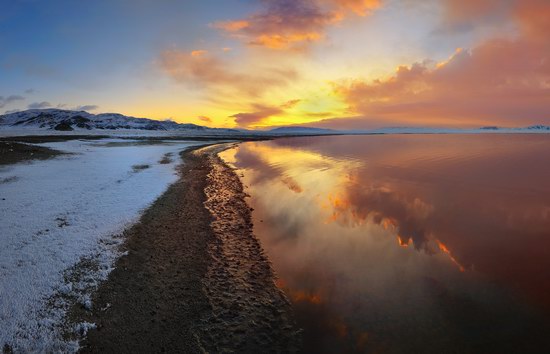 Tags: Almaty oblast · landscapes
No comments yet.